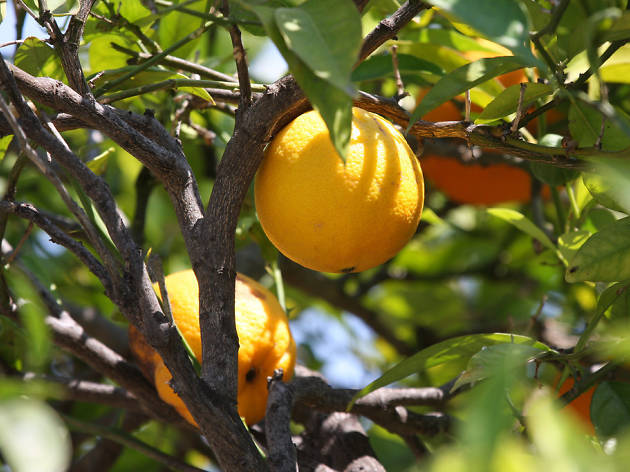 Where to go fruit picking near Sydney
With dozens of pick-your-owns less than two hours' drive from the city, it's the perfect excuse for a fruitful road trip
Thanks to the magic of refrigeration, we can easily bag and buy all the fruit we need with a quick trip to the local grocer, any day of the week. But there's something irresistibly romantic about getting outside and gathering nature's bounty with your own bare hands. Work up your hunger first by swinging by one of the best national parks near Sydney beforehand. The fruit is guaranteed to be fresher and sweeter, and the journey will be more gratifying with the knowledge that you're supporting our region's hardworking farmers. Add it to your list of the things to do at least once in your life. In order to manage crowds, farms and orchards have implemented booking systems – so just make sure to reserve a place online before you head out with wicker baskets in tow.
RECOMMENDED: The best road trips in New South Wales.
Different kinds of produce, and where to pick 'em
Enjoy more fresh air activity
Coastal walks, bush walks, historical walks and inner city ambles: there are many routes where you can see Sydney from a new angle. See our 13 favourite places to wander around the city.