The 15 best trips to take alone in America
Who needs a travel buddy to enjoy a vacation? Here are the best trips to take alone across America for guaranteed fun.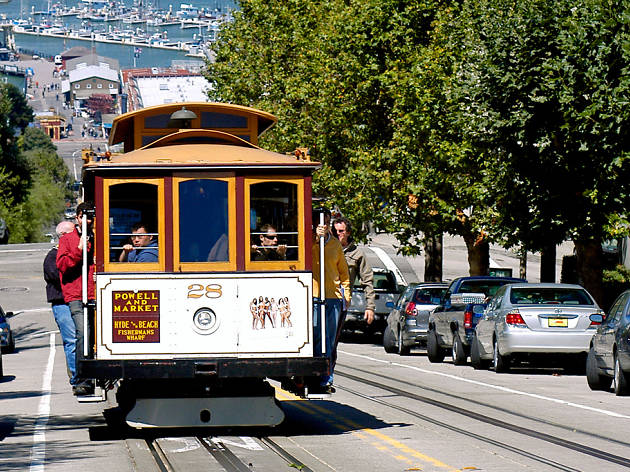 Need some solo time? Want to explore the country on your own? Whether newly single, in need of decompressing following time spent on one of the best family cruises leaving from America or looking to make use of those credit card points towards a stay at the best hotels in America, we've got you covered: Here are the best trips to take alone across America for guaranteed fun times (you'll probably also want to bookmark our list of best Italian restaurants in America—in case a craving for pizza suddenly kicks in while traveling).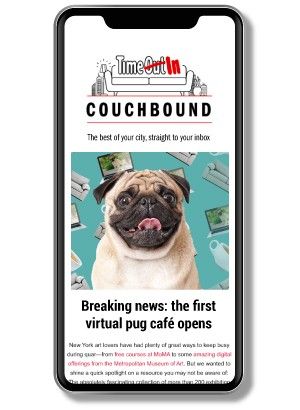 An email you'll actually love
Sign up to our Couchbound newsletter and bring the city to your sofa
Subscribe now
Portland is a friendly and laid back city that offers an entire roster of amazing things to do, making it ideal for a solo trip. Join fellow foodies as you sample your way through culinary delicacies on SE Division Street, including a savory breakfast at Pine State Biscuits, Ethiopian and Eritrean dishes made with locally-sourced ingredients at Abyssinian Kitchen and creamy milkshake from Fifty Licks. Also get in a lot of me-time (and burn off all those calories you just devoured) while hiking through Forest Park or among the thousands of flowers in the International Rose Test Garden. Looking to make friends while visiting? Try hitting up a concert at local favorite Mississippi Studios or grab a beer (or three) at the city's dive bars.
Given the innumerable things to do and see in the nation's capital, visiting solo might actually give you the chance to explore the entire city at your own pace and according to your very own cultural preferences. Many of the city's museums, which are among the best in the nation, are completely free—including several deserving of an entire day of exploring (National Gallery of Art, Smithsonian National Air and Space Museum and the Smithsonian Museum of Natural History). In the evening, take in a transformative performance at the John F. Kennedy Center for the Performing Arts or enjoy a play with a side of history at the Ford Theater, where President Lincoln was shot. Prefer to shop and eat your way through vacation? Make sure to visit Dupont Circle and Georgetown.
Whether you're a history buff looking to delve into our nation's past without having to worry about fellow travelers' preferences, want to eat your way through vacation with no interruption or simply need some time by yourself: Philadelphia is the place for you. Stay near Center City and the whole city will be easily accessible: Gorgeous Rittenhouse Square—and the surrounding shopping area—is an easy stroll away, as well as Independence Hall and the Liberty Bell. Art lovers should visit the magnificent Barnes Foundation in its new location on Benjamin Franklin Parkway and the sprawling galleries at the Philadelphia Museum of Art. If you're feeling overwhelmed by all the amazing dining options, try a Chew Philly food tour to tackle a variety of options in one shot.
While being alone in a city as densely populated as the Big Apple might seem lonely, we guarantee it'll start feeling quite freeing in no time. Get in a New York state of mind and embrace your independence while heading to the city's fabulous museums (MoMA, The Metropolitan Museum of Art, the Whitney Museum of American Art), gorgeous public spaces (Central Park, Prospect Park, Washington Square Park) and while checking out phenomenal performances on Broadway, at the Metropolitan Opera and beyond. Don't forget to get a taste of the world-renowned Brooklyn food scene by gorging at the weekly epicurean extravaganza Smorgasburg and never fear going to a restaurant or bar to dine solo—in New York, that's standard fare.
Let your love of music—and hearty, Southern cooking—guide your trip through Nashville. For a toe-tapping good time that will get you dancing with strangers in no time, head to the Basement and possibly catch a "secret" show from a national headliner in an intimate setting. Before the music, fill up with some finger-licking good Tennessee pork shoulder at Jack's Bar-B-Cue, where you'll make friends while waiting on the long lines (totally worth it) or test your limit for spicy food at Prince's Hot Chicken Shack or Hattie B's.
6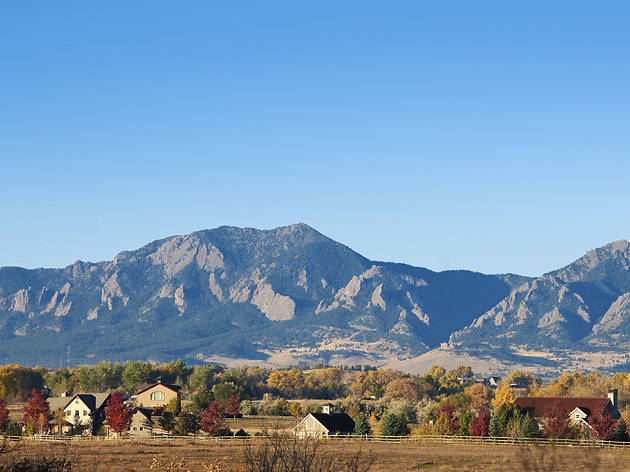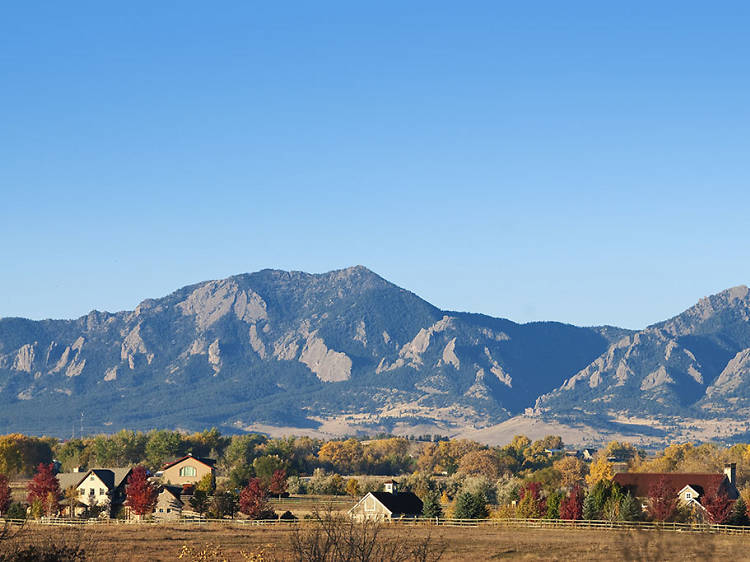 Photograph: Shutterstock
Hiking boots are a must if you're visiting Boulder, where you'll get to appreciate nature like never before. While skiers and snowboarders take over the city in the winter, warmer weather bring lovers of Eldorado Canyon State Park, Flagstaff Mountain, Chautauqua Park and the Flatirons out to play. While in town, visit Pearl Street Mall for some excellent shopping and learn how the local drink of choice is made when touring Celestial Seasonings Tea Factory.
7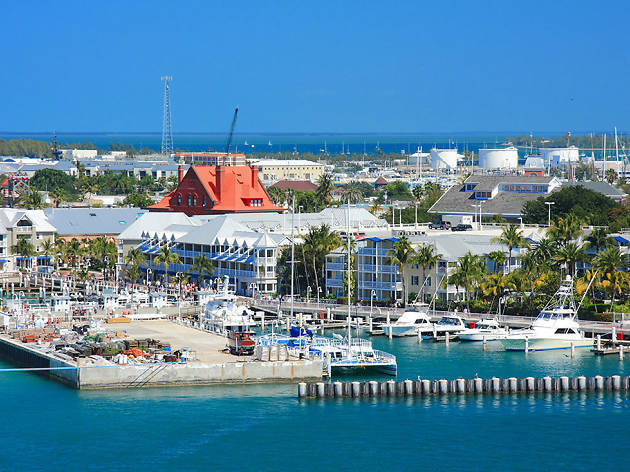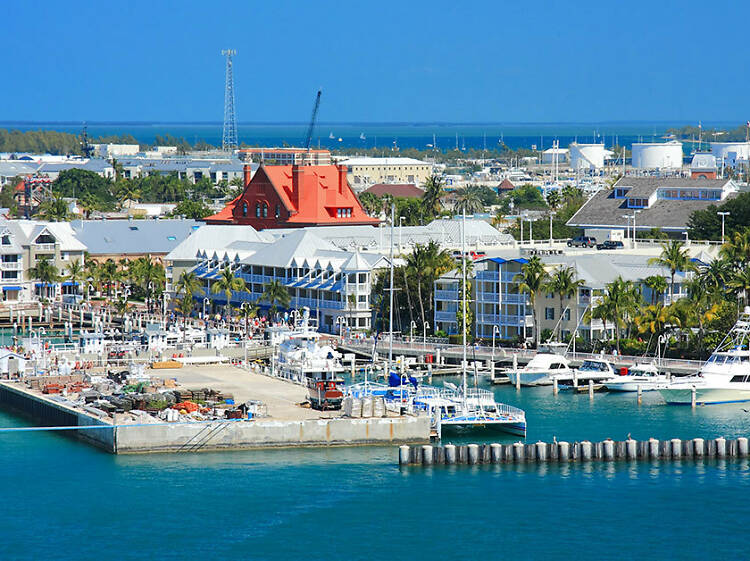 Photograph: Shutterstock
If it's sunny days, warm temperatures and turquoise water you're after, this laid-back destination is ideal. Rent a bike and take a leisurely ride around the Keys, stopping at cafés and shops along the way. In the afternoons, head for the beach with a book and get ready to meet fellow travelers with a colorful cocktail in hand at the beach-side bars. If looking for ultimate peace, stay in the Lower Keys and Middle Keys.
The young-at-heart solo traveler will find Austin's lively spirit infectious. The city attracts creative types, many of which regularly flock to local music venues (visit the Continental Club or Beerland for fun-filled nights), take stand-up paddle board tours of Lady Bird Lake and eat the perfect taco at Veracruz All Natural. Join them.
Make sure to pack a comfy pair of shoes and get ready to walk a lot when visiting the city's top attractions, including the Space Needle, Pike Street Market, Fremont and Pioneer Square. Grab a cup of the world-famous coffee from a local café (we recommend Elm Coffee Roasters or Cherry Street Public House) and hop on one of the Puget Sound ferries to really appreciate the scenic landscape, including the skyline, waterfront and, in the hazy distance, Mount Rainer.
10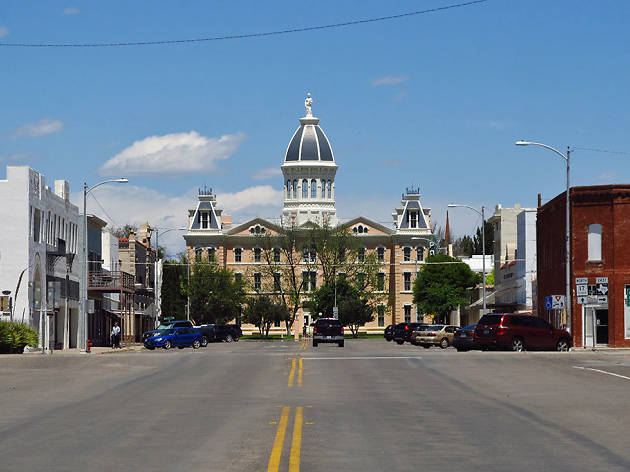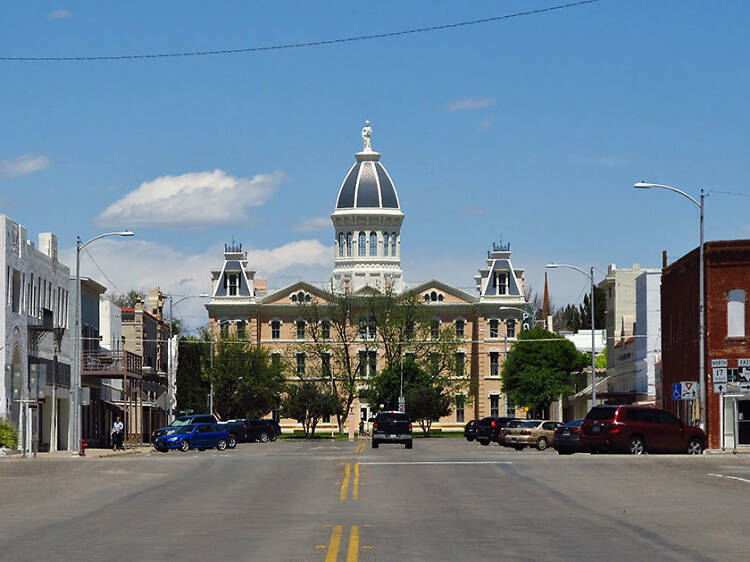 Photograph: Courtesy CC/Flickr/Jasperdo
Independent travelers with an artistic side should visit Marfa, which has quickly become a top destination for artists of all kinds looking for a productive retreat. Miles away from any other city and hours from the nearest airport, this teeny-tiny small town (population: less than 2,000) in the desert in Trans-Pecos boasts large-scale art installations, galleries, a contemporary art museum (the Chinati Foundation) and an historic army fort.
Show more