Things to do in London this Saturday
Enjoy the best day (and night) of the week with our guide to Saturday fun in London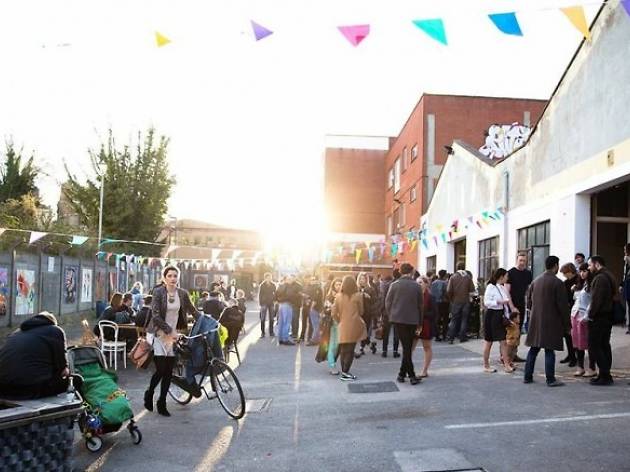 This drama about love, loss and loneliness is both devastatingly sad and hilariously funny
Martin Scorsese's latest sees the veteran director back on peak form with a tale of religious intolerance
The first Star Wars spinoff in years is a gritty and gripping action movie
A sprightly Irish comedy about two tearaway lads, a pair of stolen bikes and a boatload of cocaine
Show more
See all films now showing in cinemas
Wayne Coyne's veteran psychedelic pop nutjobs make a welcome return to London, dropping tracks from their 30-year career. Be prepared for unbridled joie de vivre and onstage antics, and bring someone to hug for 'Do You Realize?' (the official rock song of Oklahoma, fact fans).
Book now
Headbangers of the UK, rejoice! A7X are back with their wide-ranging mix of metal, hardcore and balls-out rock.
Martyn Brabbins conducts Haydn's String Quartet In C, No. 3 'Emperor', Mozart's Piano Concerto No 14 In E Flat and Mahler's Symphony No 4, with pianist Ian Brown and soprano, Lucy Crowe.
Vladimir Jurowski conducts a concert performance of Beethoven's Fidelio, with Ben Johnson, tenor, Sofia Fomina soprano, Kristinn Sigmundsson bass, Anja Kampe soprano, Christopher Purves baritone, Michael Konig tenor and Ronan Collett, bass.
Show more
See more gigs in London this weekend
Find things to do any day of the week
London is a treasure trove of brilliant activities and days out worth boasting about. Whether you live and work in the capital or you're planning a holiday, there's loads of ways to fill a free day with fun.
Quiet week ahead? Not anymore. Get a load of this week's ten biggest happenings and you'll be begging for a night off by Sunday.
Sponsored listing
Sophie's Steakhouse & Bar
Never get in a rickshaw. Never attempt to walk down Oxford Street on a Saturday. And never, ever go for a steak anywhere within ten paces of a theatre. There are rules for getting along in the West End, and they're there for a reason, which is why it's difficult to approach Sophie's Steakhouse – a giant restaurant in a prime Covent Garden spot – with anything other than low expectations. Sure enough, most of what I tried was underwhelming – under-seasoned, uncrisp calamari and king prawns that bore little evidence of the promised garlic and chilli dressing left a lot riding on the main course. Thankfully, Sophie's hits the mark where it matters. The 10oz ribeye was excellent; charred grill lines on its surface imparting a bitter smokiness to the tender, juicy meat underneath, while the accompanying fries were just right, and ideal for mopping up the bloody aftermath. If only the sides – limp, overcooked broccoli; ridiculously wet creamed spinach – had displayed the same flair. While Sophie's certainly doesn't belong on any Londoner's hit list, hungry visitors in need of a meaty fix before 'The Lion King' could do a lot worse. Just remember to pass on the tricycle-mounted maniacs when you're heading back to your hotel.
"We are the place for Sunday roasts. Slow-roast rump or prime rib, served all day from noon. Bring the family – the kids' roasts are on us!"
Covent Garden
Online booking