Things to do in London this Saturday
Enjoy the best day (and night) of the week with our guide to Saturday fun in London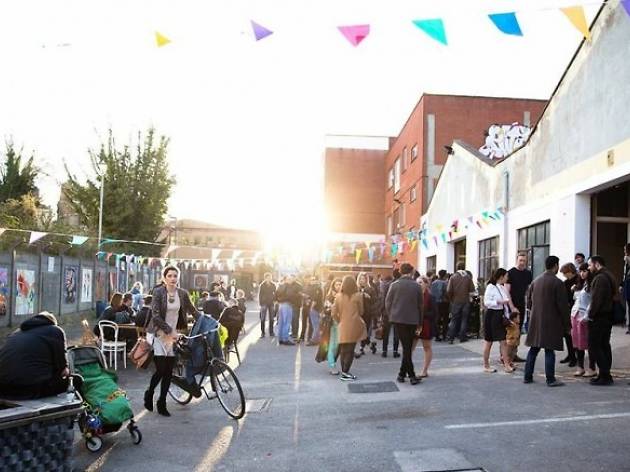 Ken Loach's new film about people on the British breadline is angry, powerful and compassionate
Read more
The wonderfully uplifting story of a teenage chess prodigy from the streets of Kampala, Uganda
Read more
This experimental doc explores the incident in 1974 when an American news anchor killed herself on live TV
Read more
If you ever had a fleeting affection for gobby Mancs Oasis, this rags-to-riches doc will make you smile
Read more
Show more
See all films now showing in cinemas
A cast of cool indie acts hit several venues in Hackney for the second year of this autumn festival. The chance to see headliner Bat For Lashes in a church is a highlight, and there's an excellent-looking support bill too included Allah-Las, The Coral's Bill Ryder-Jones and US punks Fucked Up and Diarrhea Planet.
Read more
Cape Town's Isango Ensemble have returned to the Young Vic, where their Magic Flute was an Olivier Award-winning success in 2007, with another inspired operatic retelling. This time, rather than Mozart, they've chosen a timely true life refugee story.  When civil war ravaged Somalia in 1991, an eight year-old boy called Asad set out on an epic journey after his mother was shot in front of him. Travelling through five countries via various extended family members he eventually reached South Africa, where writer Jonny Steinberg met him and wrote down his story. It's a harrowing one, of course, but there is little time for sentimentality as Asad must learn to survive the hard knocks. From a gorgeous Marimba overture to a selection of moving arias, the production - which features music composed by Mandisi Dyantyis and the company - is beautiful to listen to. As with Magic Flute it fuses African choral and European classical to stunning effect, with dynamic choreography (by Lungelo Ngamlana) that makes full use of the expansive playing space.  The story of Asad, who is played by various members of the 24-strong company as he advances to manhood, is perhaps too linear in its arrangement. At times, particularly in the second act, the narrative gets bogged down as a result. But there are plenty of moments to savour, and welcome levity - particularly a neat recurring gag about Asad and his aunt dreaming of life in America, where 'there are no guns' and 'everyone is rich'. Asad's s
Read more
A rock'n'roll show including classic hits such as That'll Be The Day and Peggy Sue.
Read more
The LCO performs a tribute to the actor with each piece introduced by Williams on screen. Featuring favourites such as Superman: Theme, Witches Of Eastwick: Devil's Dance and Jurassic Park: Theme.
Read more
Show more
See more gigs in London this weekend
Find things to do any day of the week
London is a treasure trove of brilliant activities and days out worth boasting about. Whether you live and work in the capital or you're planning a holiday, there's loads of ways to fill a free day with fun.
Read more
Quiet week ahead? Not anymore. Get a load of this week's ten biggest happenings and you'll be begging for a night off by Sunday.
Read more