Things to do in London this Sunday
Forget about your day of rest with our tips for what to do this Sunday in London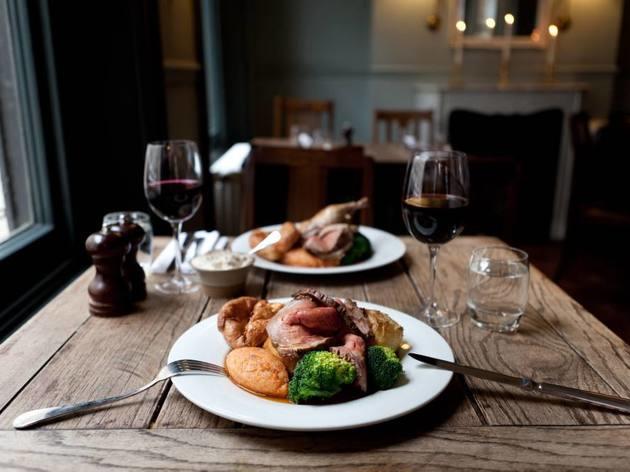 Finish your weekend in style with our guide to the best entertainment, events and places to go in London this Sunday, featuring an array of fantastic ideas that show the city at its best on this day of rest.
RECOMMENDED: Find more things to do in London this weekend
This portrait of a fictional dictator as a 10-year-old boy is creepy as hell
Read more
Just when you thought it was safe to back into the cinema... It's Blake Lively vs shark in this riveting thriller
Read more
King of indie sadism Todd Solondz returns with a seriously non-heartwarming shaggy dog story
Read more
Show more
See all films now showing in cinemas
Is there any stopping Amy Schumer? The New York comic took 2015 by storm, writing and starring in hit comedy film 'Trainwreck', recording the second season of her critically acclaimed sketch and stand-up show 'Inside Amy Schumer' and supporting Madonna at arenas in the US. Fast-forward to 2016, and she's about to make her London stand-up debut at the cavernous O2. The hard work, it seems, is paying off. Here's the thing: Behind Amy Schumer's apple-cheeked, butter-wouldn't-melt smile, lurks something wicked, devilish. Over the course of 12 years and three specials, the 35-year-old has birthed a stand-up monster: a dark-hearted ditz for whom no subject is off limits, no joke too filthy. It's bracing stuff, for sure, but also not that uncommon: after all, you can't swing a dildo in a NY comedy club without hitting a comic of the don't-go-there school. What sets Schumer apart is the quality of her gags – up there with her comedy hero Joan Rivers – and her ability to ride the line between shock and offence. How deep she delves is questionable: Her material on race, promiscuous sex and abortion is, in truth, just a vehicle for hilarious gags. Nothing wrong with that, of course; but occasionally you're left hungry for more meat on those comedy bones. Often held up as a feminist crusader, the truth is Schumer isn't the placard-waving kind, preferring to tackle things in her own no-holds-barred way. Indeed, the best skits from 'Inside Amy Schumer' – particularly 12 Angry Men in wh
Read more
See more comedy gigs in London this weekend
Find things to do any day of the week
London is a treasure trove of brilliant activities and days out worth boasting about. Whether you live and work in the capital or you're planning a holiday, there's loads of ways to fill a free day with fun.
Read more
Quiet week ahead? Not anymore. Get a load of this week's ten biggest happenings and you'll be begging for a night off by Sunday.
Read more