20 great things to do in Los Angeles for tourists
From star spotting on Rodeo Drive and at the Griffith Observatory to museum hopping between the Getty and LACMA, your guide to things to do in Los Angeles.
6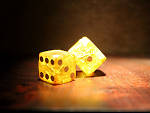 Squeeze in the Jurassic experience
Despite the misleading name, this scientific nook has nothing to do with Steven Spielberg's Jurassic Park. The Museum of Jurassic Technology is home to a repository of curiosities: scientific wonders include a bat that can fly through walls and artistic miracles such as impossibly tiny sculptures. The institute is an intriguing combination of fact and fiction, and much more exciting than chasing CGI dinosaurs. See more in Museums.
7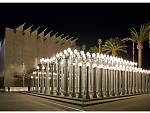 Marvel at Los Angeles museum village
The collections of the Los Angeles County Museum of Art, or LACMA, are housed in a vast 20-acre complex of buildings, expertly renovated in 2008. The focal point is the BP Grand Entrance, which includes the stunning installation of Chris Burden's Urban Light. The Broad Contemporary Art Museum is home to a dazzling selection of modern works.
8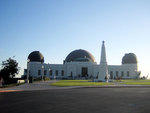 Wise up at the Griffith Observatory
You could happily spend a few hours browsing around the Griffith Observatory, even though you can't see much through the telescope because of the relentless smog that hovers over LA. There's the popular Hall of the Sky and Hall of the Eye, a pair of complementary displays that explores the connections between people and space. The star attraction is the building itself, which was featured in the film Rebel Without a Cause. See more in Attractions.
9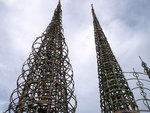 Draw from towers of strength
Italian-born tile-setter Simon Rodia began building the Watts Towers using nothing but scrap metal in the 1920s. Gradually he progressed upwards, reinforcing them with steel and cement to prevent neighborly interference over the next three decades. Scaling the towers with a window-washer's belt and bucket, he decorated them with consumer objects, such as green glass from bottles of 7-Up or Canada Dry and tiles from Malibu Pottery, as well as jewelry, marble and seashells. There are 17 of these intriguing structures, the tallest stretches nearly 100 feet into the sky. They still exude a kind of spectral beauty years after they were built. For details of tours, call 213-847-4646.
10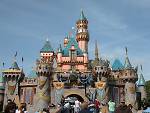 Get animated with Mickey and Minnie
You're never too old for Disneyland. This legendary theme park is packed with cool things to do, spread over seven lands. Stroll down Main Street USA to experience turn-of-the 19th century America, head Westwards at Frontierland and tune into the music of New Orleans square, minus the floods and booze. All your favorite cartoon characters come to life in dream-like environments: You can step into the wooded home of Winnie the Pooh at Critter Country, go behind the scenes of Disney films at Fantasyland and chase the iconic mouse, who'll be scurrying around Mickey's Toontown. Great rides include the stomach-churning Space Mountain and the epic Indiana Jones Adventure. See more theme parks.
---
---