101 things to do in New York: Your essential guide to Gotham
Discover what every local needs to tick off their NYC checklist in our roundup of the coolest and most quintessential things to do in New York.
By Time Out editors Fri Jan 25 2013
Photograph: Dominic Perri
101 best things to do in New York City
31. See jazz at Rue B (for free!)
Price band: 2/4
Critics choice
Evenings at one of NYC's retro-style jazz haunts typically come with hefty price tags. Not at Rue B. The tiny Alphabet City lounge has tons of old-school charm and—best of all—no cover charge. Show up early to nab half-price signature cocktails (normally $12) between 4 and 8pm. Jams kick off nightly at 9pm around the Steinway, where noted pianists like Herbie Hancock and Steely Dan's Donald Fagen have dropped in for impromptu sets.
188 Ave B, (between 11th and 12th Sts), 10009
More info
Price band: 2/4
Critics choice
Le Tigre member and MEN leader JD Samson's weekly tea dance, Scissor Sundays—launched in the heat of Pride Month 2012—has been drawing people from all parts of the gender and sexuality spectra ever since. Thrillingly, pan-queer parties are plentiful these days—other great choices include Hot Rabbit, Hey Queen! and Rebel Cupcake[link to all]—but the mostly mellow atmosphere, great guest DJs, delicious tiki drinks and gorgeous sunset views keep us commuting to the way West Side. Free.
Rusty Knot, 425 West St, (at 11th St)
Sun 4–10pm
More info
Tweeting cobras and peahens aside, this wildlife park garners fans far and wide for a number of reasons—approximately 5,000 animals call it home. Strolling through the 265 acres, visitors  spot such exotic and endangered creatures as the Coquerel's sifaka (a type of lemur), the fossa (a predatory, tree-climbing mammal) and snow leopards. More common favorites, including gorillas and polar bears, also reside at the nature park. Keep an eye out for the daily penguin and sea lion feedings, plus other rotating activities.
2300 Southern Blvd, (at Fordham Rd)
More info
34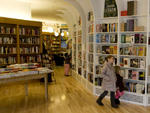 Attend a reading
News flash: NYC is a literary epicenter, continuously drawing famous authors (both homebred and from around the globe) to read passages from their latest works at any number of our favorite bookstores. For some different, often quirkier reading environments (bars, cultural institutions) that regularly draw big names, check out our roundup of NYC's best reading series.
Nothing offers a thrilling jolt of Brooklyn nostalgia quite like a ride on the Cyclone. The roller coaster dates to 1927, when Coney Island was a booming seaside resort, but it shuttered for six years starting in 1969, marking one of many troubled economic periods for the 'hood. Thankfully, in 1975, the Astroland theme park took control over the wooden coaster and saved it from demolition. It was declared a city landmark in 1988 and a National Historic Landmark in 1991, and it's now part of Coney's new Luna Park theme park.
36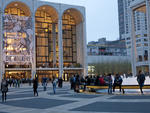 Get classy at Lincoln Center
Remind your mate of just how darn cultured you are (but please—abstain from uttering the phrase darn cultured) by going to Lincoln Center. Get dolled up for performances at either the Metropolitan Opera House (Lincoln Center Plaza at 65th St; 212-362-6000, metoperafamily.org; $20–$440) or the New York City Ballet (David H. Koch Theater, 20 Lincoln Center Plaza at 63rd St; 212-721-6500, lincolncenter.org; $29–$155). The dance troupes, singers and stagings are consistently top-notch—and the venues' intoxicatingly grand settings alone are worth the admission.
37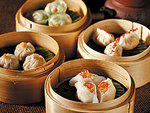 Eat your way through Chinatown
Between Kenmare and Worth Streets, Mott Street is lined with restaurants representing the cuisine of virtually every province of mainland China and Hong Kong; the Bowery, East Broadway and Division Street are just as diverse. The choice is overwhelming, but our guide to the 'hood's best eats will help you narrow it down, whether you crave fiery Szechuan cuisine or Peking duck.
The price of a harbor crossing between Staten Island and lower Manhattan may be the only activity in New York City that's cheaper today than it was in 1817. Back then, it was 25¢; today, it's free. This 24-hour ferry (one of our top 50 New York attractions) is a lifeline for commuters making their way from NYC's southernmost borough, but it's also a boat trip that affords some of the finest views in the world. Keep your eyes peeled for Governors Island to the east and Ellis Island and Lady Liberty to the west as the Manhattan skyline recedes in the vessel's wake. See website for schedule; free.
Departs from South St at Whitehall St
More info
39
Design your own food crawl through Flushing, Queens
Sample various types of regional Chinese cuisine by hitting up multiple food stalls and small restaurants within a few blocks of each other. Some of our favorites are Nan Xiang Xiao Long Bao (38-12 Prince St at 38th Ave, 718-321-3838), for its superlative Shanghai soup dumplings (six for $7), and Corner 28 (40-28 Main St at 40th Rd, 718-886-6628), where you can nibble on shellacked Peking duck hacked into moist, skin-on morsels, then shoved into plump buns and finished with scallions and hoisin for $1. If you're in the mood for stellar Cantonese edibles, hit up Jade Asian (136-28 39th Ave at 138th St, 718-762-8821), which dispenses superfresh dim sum and, come dinner, massive portions of roasted duck (a half for $12.55) and shell-on, salt-baked prawns spiked with chili sauce ($18.95). Regardless of your savory stops, end your jaunt at Ice Fire Land (135-11 40th Rd between Main and Prince Sts, 718-886-8600). While this futuristic Taiwanese-Japanese parlor traffics in serviceable shabu-shabu, its trump card is dessert: a mountain of shaved ice ($3.95) sweetened with four toppings, such as condensed milk and taro spheres.
If all-night house, techno or bass music sessions aren't your thing, try DJ and nightlife impresario Jonathan Toubin's monthly affair for a decidedly nonelectronic mix of rare 45s that range from rip-roaring rock to soul movers and groovers. The shindig also includes a late-night dance contest at 1am—as good a reason as any to join the drunken shimmy-shake antics. newyorknighttrain.com/soulclap. $6.
Brooklyn Bowl, 61 Wythe Ave, (at North 11th St)
Third Sat of month midnight–4am
More info
---
Users say
I love your 101 things to do in ny city, you are missing a couple of good ones like, Chelsea market, eataly at 23rd and 5th ave, go for a bike ride , run in the Hudson River park , Central Park , Kite fly ad the Hudson River park, Sunset under the Brooklyn bridge, cup cakes at magnolias bakery etc, etc.
This is great!! I've used loads, I also found a little gem called The Moth! They host weekly events around the city. If you go on their website. I'm new to the city and met lots of people there. Had a very fun night!!
Events calendar for New York City
Finally, an ultimate tribute to not just the artis...

This kooky installation by London-based artistic d...

Halloween junkies can get their spooky fix in this...
124

more events »