The 43 best restaurants in Chicago you have to try
There's no shortage of fantastic food in this city, but these Chicago restaurants made our short list of top eats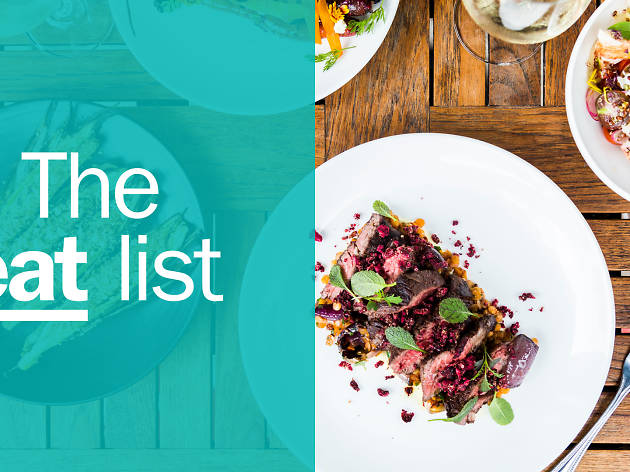 June 2019: Get it while it's hot! We just updated our EAT List with some of the best new restaurants in Chicago and a few old-time favorites that we can't get enough of. This year, our dining critic gave top marks to newcomers Virtue, Kumiko, Bayan Ko and Vajra—four wildly different restaurants that we feel comfortable adding to our standby list. Also new to the roster are four restaurants we return to again and again: Daisies, Brown Bag Seafood, Birrieria Zaragoza and Café Marie-Jeanne.
The best restaurants in Chicago come in many shapes and sizes, from cheap eats and pizza joints to Michelin-starred heavyweights. The cuisines are just as varied, with every corner of the world represented through Vietnamese, Mexican, Italian, Macanese and Indian fare. Whether you're a lifelong resident or simply visiting for the weekend, consider stuffing your face one of the best things to do in Chicago. This belt-busting food scene shows no signs of slowing down, so we cut to the chase and ranked our essentials—the absolute best restaurants in Chicago. We call it the Time Out EAT List.
Our experts scour the city for great dishes, excellent value and insider info. They pay their way and sometimes, like the rest of us, they get the worst seat in the house. The EAT List is a unique, authentic snapshot of Chicago's ever-evolving dining experience right now: We update it every month, plus whenever somewhere we think is truly spectacular opens. It could be a mega-hyped destination restaurant or a remarkable food truck: If it's on the list, we think it's terrific, and we bet you will too.
If you've tried something you love on this list, share it under the hashtag #TimeOutEatList to show your appreciation. Plus, find out more about how we make the list.
Best restaurants in Chicago
Time Out Market Chicago, coming 2019, will be a curation of the city's best food and culture
More top Chicago restaurants