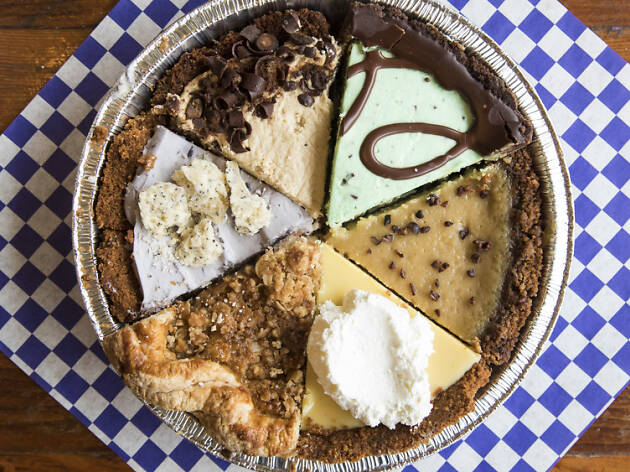 The 14 best pies in Chicago
The best pies in Chicago range from fruity creations to seriously rich chocolate versions. Here's where to get a slice.
Creamy, fruit-filled or savory: The best pies in Chicago are wonderfully varied. Craving a slice? You'll find this heavenly pastry at dedicated pie shops, many of the best Chicago bakeries and even a seafood restaurant or two. Pie aficionados know that the dessert travels remarkably well, which is why we've also looked to some of the top restaurants for takeout and delivery in Chicago. Whether you're looking to place an order for the holidays or you just want to treat yourself to a mouthwatering mound of key lime goodness (or creamy pistachio, or apple cinnamon, or summer cherry), you're sure to get the perfect slice among the ranks of the best pies in Chicago.
RECOMMENDED: The best donut shops in Chicago