Art & Culture
The latest art exhibitions, theatre, opera and classical events — plus Hong Kong's best galleries and cultural venues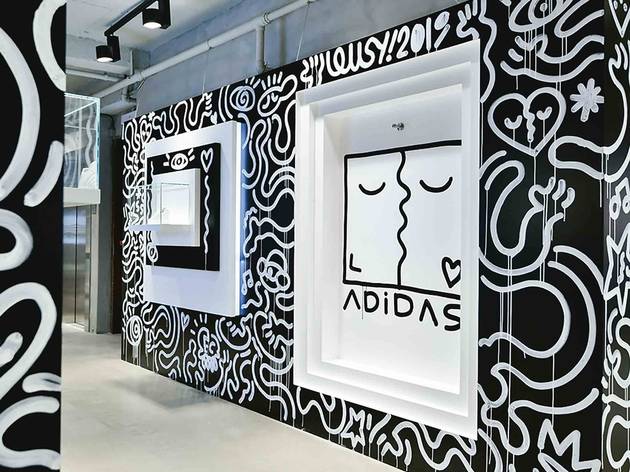 5 burgeoning artists to watch in Hong Kong
Hong Kong's growth during the 20th century brought prosperity, but also the reputation among some as a 'cultural desert', where commerce reigned supreme, and the arts were overlooked. In recent years, a burgeoning local art scene, an increase in international art exhibitions, and the addition of the annual art month have allowed Hong Kong to shed its negative image, and to become a thriving cultural hub. To celebrate Hong Kong's art season, we catch up with five up-and-coming Hong Kong-based visual artists who are helping to put our city on the map. By Ashlyn Chak RECOMMENDED: From visual artists to performance artists, check out our chat with local improv comedy troupe TBC.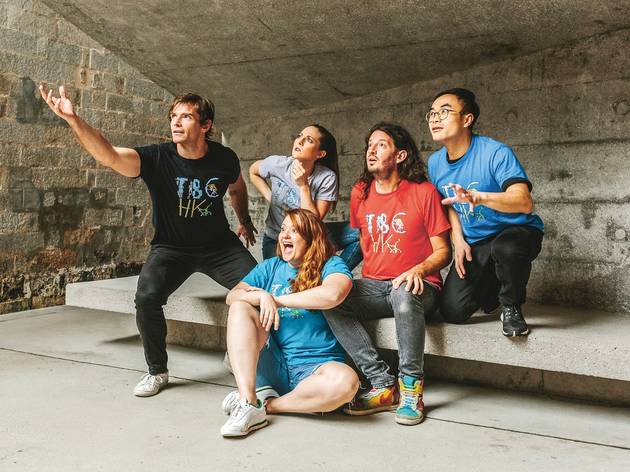 Laughing out loud: Time Out chats with local improv comedians
Improvisational Comedy – commonly referred to simply as 'improv' – is a comic style in which performers improvise scenes based on loose themes, or sometimes from scratch with no prior direction at all. The performance art has found favour with audiences across North America and Australia due to its hilarious – and sometimes downright bewildering – results, but here in Hong Kong the scene is still very much up and coming. Today is the International Day of Happiness, but, with the spread of the COVID-19 virus causing continued disruption and fear, our city has seen much happier days than this. In the spirit of all things cheerful though, we sat down for a chat with Lauren, Glen, Jai, Covin and Davina from TBC Improv HK, one of the handful of improv groups in Hong Kong. They humoured us with their thoughts on the art from and how it is relevant to our city right now. Needless to say, everyone needs a good laugh right now. What is TBC Improv HK, and how did it begin? Lauren: I originally founded TBC in the UK, and vowed not to open another group when I moved to Hong Kong because it's a lot of work! One night I went to see a comedy show and overheard a guy – that turned out to be Glen – a few seats away talking about how he wanted to get into improv after a few years away from it. We chatted and over the next weeks I set out to find others with the same passion. Towards the end of 2014, I began holding public workshops and met a few more talented folks in the process. Soon after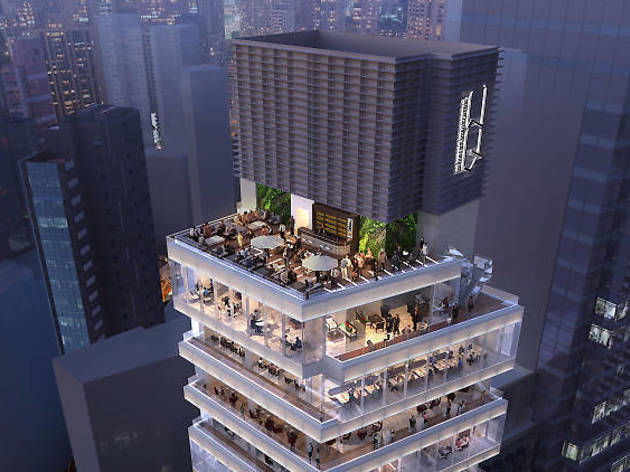 H Queen's ultimate guide
H Queen's is a true bastion of the arts in Hong Kong. This 24-storey building was built to promote arts in the city, and it has undoubtedly contributed to Hong Kong's exciting art scene. Sleek and shimmering on the outside, H Queen's is certainly worth an ogle from the outside. But inside is where the real treats for the sense lie, with more than half a dozen art galleries to feast your eyes on, and a string of top-quality restaurants to satiate the taste buds, too. Here's our guide to the best of what H Queen's has to offer. RECOMMENDED: Check out our pick of the best art exhibitons to see this month.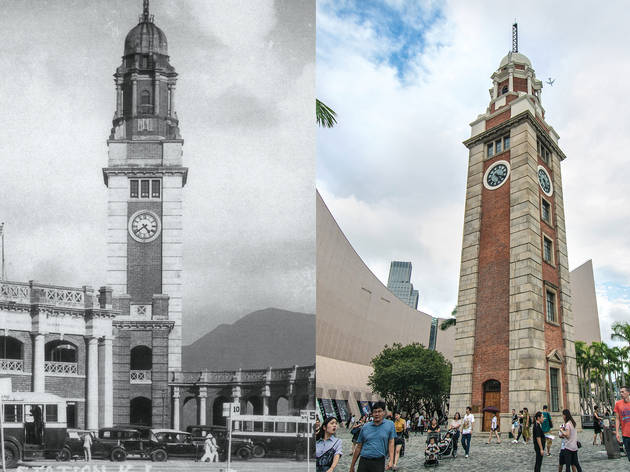 Five iconic Hong Kong buildings: Then and now
Our city's famous skyline has witnessed a wealth of stunning architecture over the past 150 years. Though many have since been demolished for the modern-age of glossy skyscrapers, some buildings remain just as salient in our collective memories – take a look at these lost buildings if you're feeling nostalgic. From the city's oldest buildings to arguably the most beautiful, revisit these five architectural gems and see what they've now become. RECOMMENDED: Explore more of Hong Kong through nature and experience these beautiful heritage trails in Hong Kong.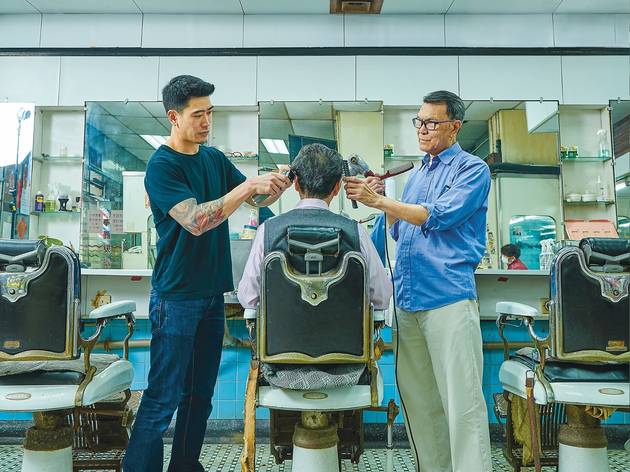 Trading stories: Two barbers from different generations
Traditional Shanghai-style barbershops have long held a special place in the hearts of Hongkongers. For many men who grew up here, sitting in an old barber chair while an electric hair trimmer buzzes is guaranteed to stir up nostalgic childhood memories. While these barbershops were once the bigwigs of men's grooming in Hong Kong, their numbers began to decline after the 60s as they became unable to compete with new-style hair salons. In recent years, a new generation of barbers have clipped out a new path for this industry while paying homage to the masters of the past. Kelvin Yu, the co-founder of Too Far East Barber & Co., and industry veteran Lam Bo, discuss how this trade has transformed throughout the years.  Meet the barbers At 78 years old, Lam Bo has been in the men's grooming business for more than half a century. After retiring, he was unable to put down his clippers and now works as a barber at the 56-year-old Wah Lai Beauty Parlour in Choi Hung.   Image: Calvin Sit Kelvin Yu, 35, returned to Hong Kong from Canada in 2010 to continue his career in IT-Finance. In 2014, he decided to leave his job to learn about the barbershop business. Last year, he and his business partner opened Too Far East Barber & Co., which pays tribute to the Shanghai-style salons of the past.   Image: Calvin Sit Trading stories K: How did you get your start in the industry? L: I started working when I was nine years old. Back then, 90 percent of kids my age didn't have a good education
See more great Art features
Must-see art exhibitions in Hong Kong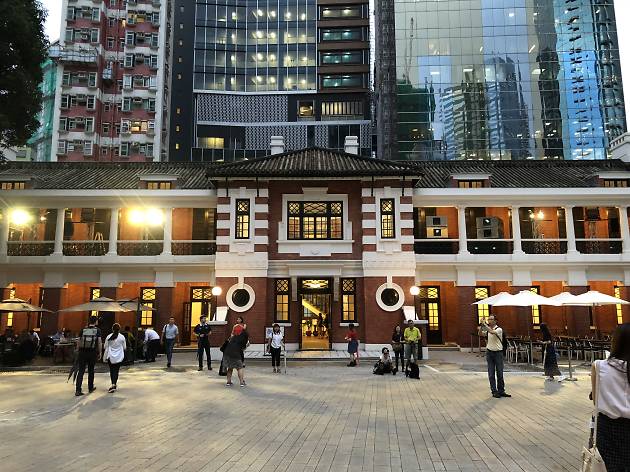 Tai Kwun Centre for Heritage and Art
Hong Kong's largest conservation project to date – and one of it's biggest arts and creative hubs
Buy
See more art exhibitions in Hong Kong