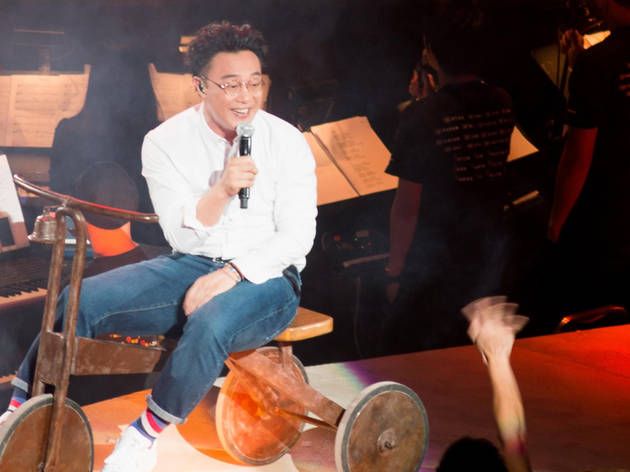 7 most popular Cantopop karaoke songs from the 2000s
Get ready to sing along to these classic tunes
If you're a 90s kid who grew up in Hong Kong, karaoke was probably your go-to activity (remember Green Box and Red Box?). Well, that and going to arcades and gaming centres. From catchy anthems to tear-jerking ballads, there's a whole library of Cantopop classics from the 2000s – all of which make for a perfect belting session at karaoke. Here are some of the most classic ones.
RECOMMENDED: Were you more into cartoons as a kid? Then get nostalgic over these classic cartoons from the 90s.


Most popular Cantopop karaoke songs from the 2000s
Let's Breakup (好心分手) – Candy Lo (盧巧音)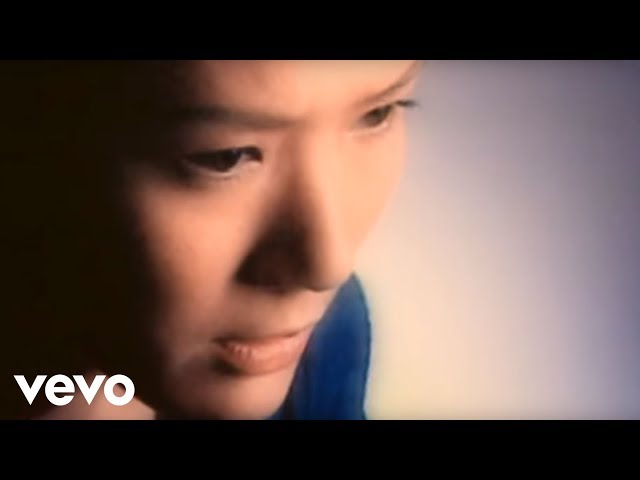 Well, the song title pretty much speaks for itself. While most Cantopop songs involve heartbreaks one way or another, this breakup tune speaks to those who simply want their way out of a loveless relationship. A duet version was later released featuring Leehom Wang (王力宏), which further boosted its popularity with karaoke-goers.
Tourbillon (陀飛輪) – Eason Chan (陳奕迅)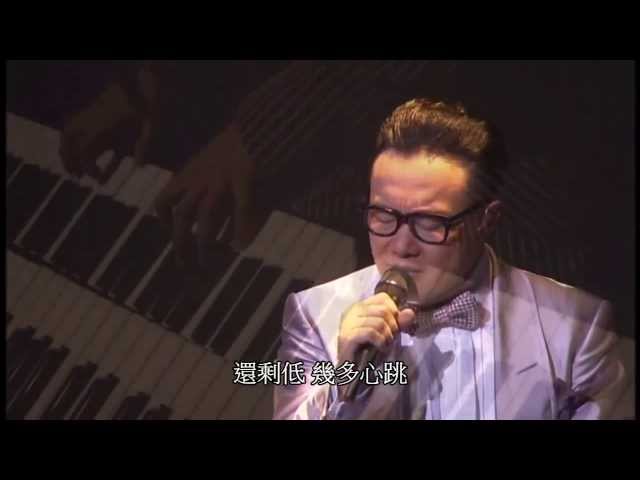 Choosing just one great song by Eason Chan is…impossible, but if we had to choose one that resonates the most with Hongkongers, Tourbillon would be our choice. Vocalising our city's materialistic and profit-driven culture into a poetic and emotional song, Tourbillon questions whether happiness can be defined through one's possessions and achievements.
Growth Rings (木紋) – HOCC (何韻詩)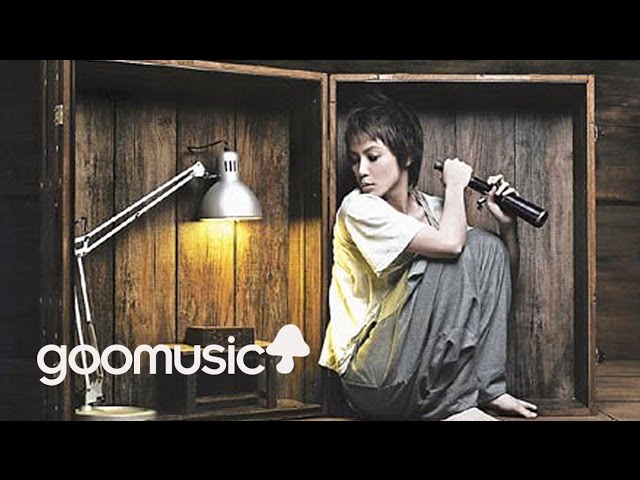 Denise Ho, aka HOCC, brings her angelic singing voice together with the wistful melody and gripping lyrics in this classic. Using a tree's growth rings as a symbol, the lyrics describe the progression of a relationship as it comes to an end. Something that many of us who have experienced a heartbreak or two can relate to.
My Pride (我的驕傲) – Joey Yung (容祖兒)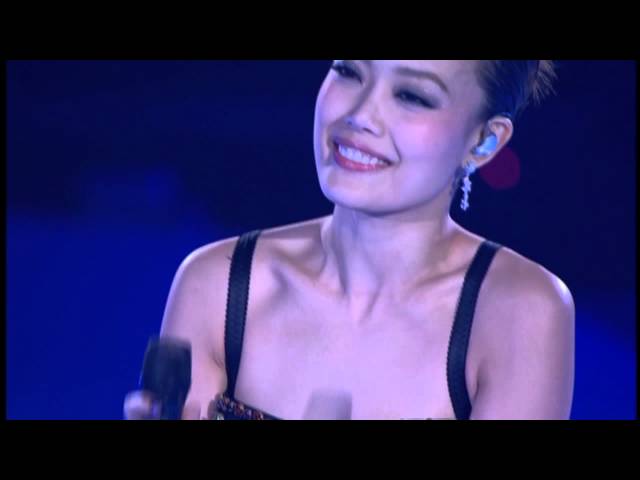 If Eason Chan is the king of Cantopop, then Joey Yung would be queen. With a beautiful melody elevated by Yung's crisp vocals, My Pride became somewhat of an anthem of the city due to its positive and uplifting message. See? Cantopop doesn't always have to be so depressing.
Wedding Card Street (囍帖街) – Kay Tse (謝安琪)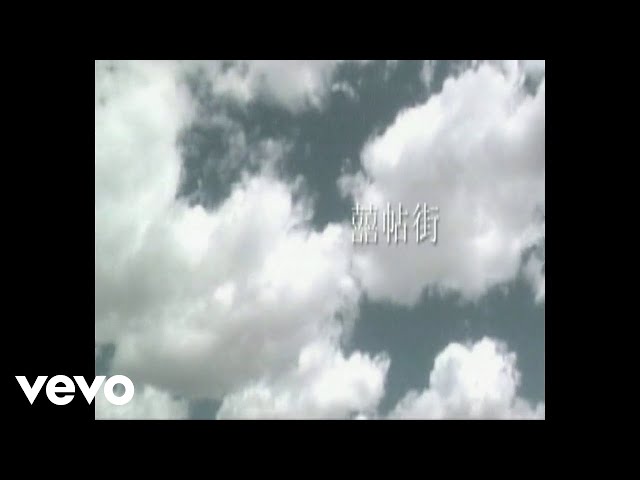 Never heard of Wedding Card Street? How about Lee Tung Avenue? What was once known by the locals as Wedding Card Street in Wan Chai, Lee Tung Street was dubbed the 'printing centre' of Hong Kong, especially for wedding invitation cards. The street was sadly demolished to make way for what we now know as Lee Tung Avenue. This song perfectly reflects on those long lost sentiments, and strikes an emotional chord with Hongkongers who are concerned about the destruction of our city's heritage.
If I'm Eason Chan (如果我是陳奕迅) – Mr.
A song that basically put rock bands back on the map of Hong Kong's music industry. Led by frontman Alan Po, this song was a particular hit as it gave a cheeky reference to Po's vocals that many have compared its similarities to Cantopop's biggest name Eason Chan. Since this karaoke hit, the band has gone on to release many more chart-topping songs including Forest (森林), Black Fanatic (黑色狂迷), A Love Song (一首情歌) and many more.
Next Stop Tin Hau (下一站天后) – Twins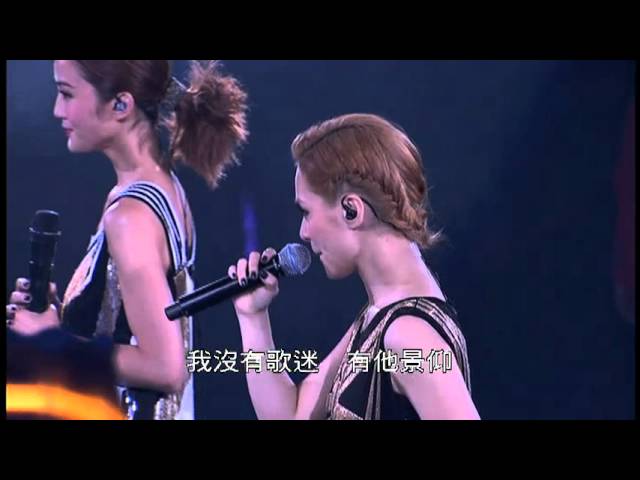 How can we talk about any song from the 90s without mentioning Twins? The debut of the duo in 2001 took the local music world by storm as the group was the first of its kind in Hong Kong. There are many great hits to choose from, but Next Stop Tin Hau is one of the most recognisable songs as its lyrics conveyed a story of innocence and passion of chasing one's dream. The song was also a soundtrack for a movie of the same name, starring Ah Sa from the group.
Keep the anthems going