It feels like it has been ages since we last saw the Hong Kong airport empty and quiet. Today, the airport is as bustling as ever, with people rushing and lining up at check-in stations to come to and fly out of the city. While some venues are still closed, including some spa establishments and local restaurants, which we eagerly await to reopen, many stores and facilities are again operating in the airport. Dining destinations serve hungry passengers waiting for their flights or killing time during their layover. Additionally, the airport now boasts new Instagrammable multimedia zones, and one of the area's latest openings is the first checkout-free convenience store.
Those looking for more things to do in the city can watch out for the opening of Intervals this month. Intervals is a new bar that aims to elevate the airport experience with artisanal drinks and food programmes set amongst the excellent vantage point of the newly opened Skybridge.
Developed by Mei Mei Song, Plaza Premium Group's director of Global Brands and Transformation, together with The Woods' creative director Victoria Chow, Intervals is set to soft open on June 14 at HKIA's Skybridge. Along with unbeatable views from the Skybridge, the new venue will welcome passengers in an immersive space designed to transport them away from the hustle and bustle of the airport.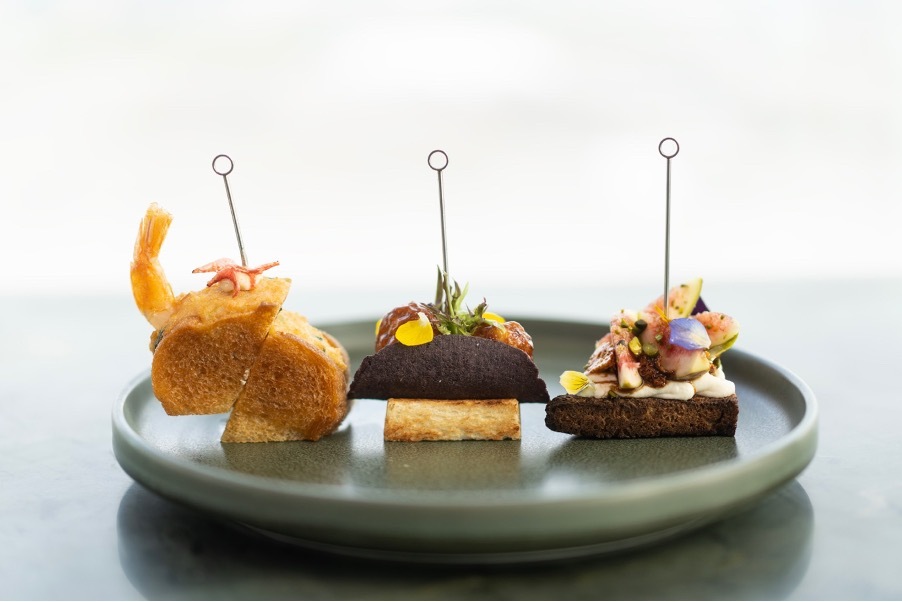 The drinks programme is a real highlight of Intervals. It will feature a series of miniature drinks aptly named a 'flight of cocktails', tailored to how much time you have to spare, ranging from a quick 15-minute experience to a more leisurely 45-minute affair. And if you're feeling peckish, Intervals also offers elevated global pinchos that are sure to satisfy.
Next time you're at Hong Kong International Airport, make sure to check out the new bar and treat yourself to well-crafted cocktails to ease your waiting time while you wait to board your next flight. Watch this space for updates, and be the first to try the venue and its offerings when they open.
Visit Intervals now at Unit 9SB206, Level 9, Sky Bridge, Hong Kong International Airport. Opening hours will start from 9am to 6pm daily once they open on June 14.
Recommended stories:

Where and what to drink in Hong Kong this summer
The giant inflatable rubber duck returns to Hong Kong after a decade
Owners of Bangkok's award-winning restaurant Le Du are opening a new restaurant in Hong Kong
Follow us on Youtube, Facebook, and Instagram, or subscribe to our newsletter for the latest news and updates on what's going on in the city.