10 things to do at Hong Kong Airport
Here are the best things to do at Hong Kong International Airport when you've a few hours to kill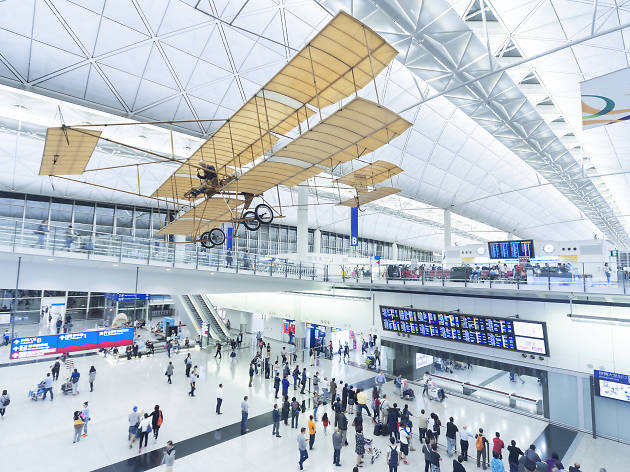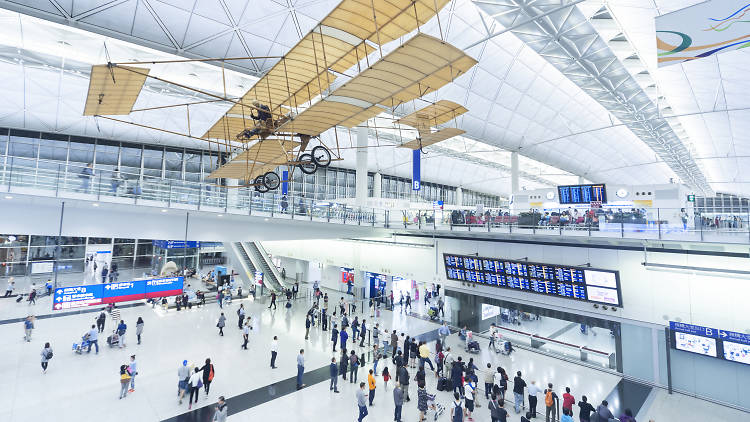 You know how it goes: your flight's delayed, you're shaking your fist at the air. You're mad. Angry. What are you going to do? You could be one of those people that takes pictures of the planes on the runway or, you could do one of these 10 things and discover all the best shops, local restaurants, lounges and even indoor sports at HKG and find out why Chek Lap Kok is consistently ranked one of the best airports in the world.
Best things to do at Hong Kong Airport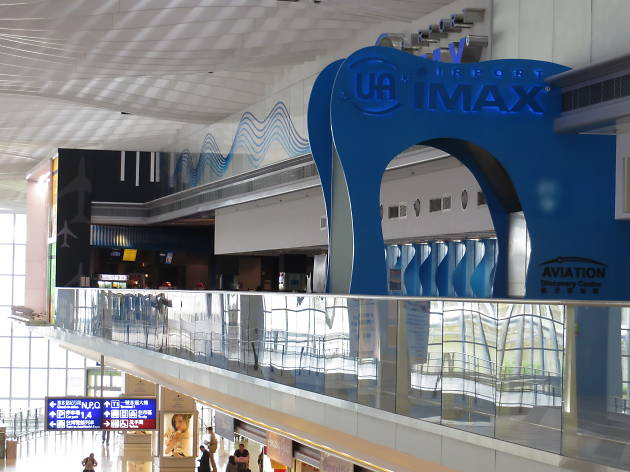 If you've got a couple of hours to kill, why not catch a film and experience a blockbuster in full Imax glory. Terminal 2's Imax can seat up to 350 customers and has the biggest cinema screen in all Hong Kong.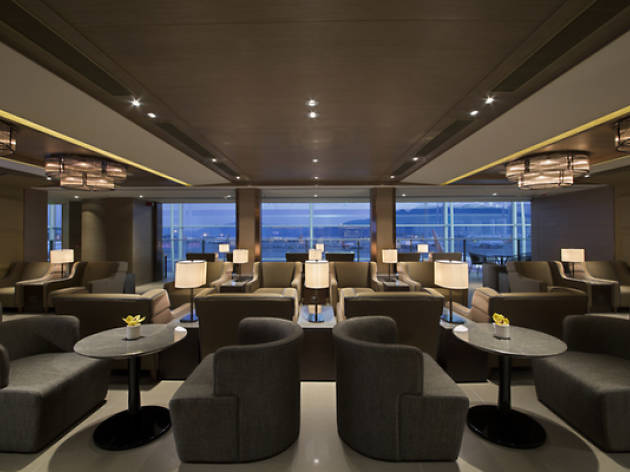 The 24-hour Plaza Premium Lounge has fantastic facilities that range from private 'resting areas' where you can nap to showers to internet workstations. The lounge also offers a spectacular range of food and drinks, including fish ball noodles with its signature homemade XO sauce. A luxurious treat for any traveller at a starting rate of $580 for two hours.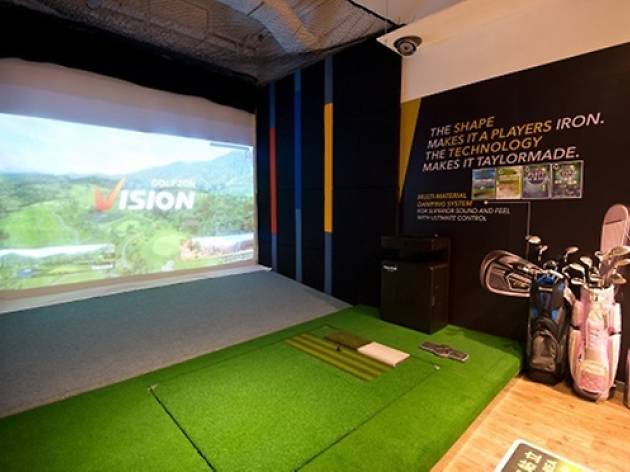 Why not squeeze in a golfing session while you're waiting to board your next flight? GreenLive Air is an indoor golf club that offers entertaining golf simulation games that allow you to practice your putting techniques or drives. You can choose between a nine-hole game or take on a full 18-hole course.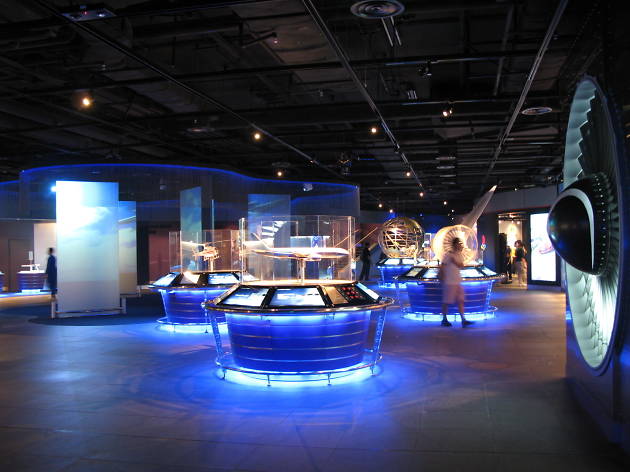 Discover more about the fascinating world of airplanes at the Aviation Discovery Centre (free entry). Here you can learn all about the history and development of aviation in Hong Kong – including the city's famous former international airpot, Kai Tak – through more than 20 fun and interactive exhibits and graphics. Most exciting, however, is the chance to have a go on the centre's flight simulator ($40) where you can experience airplane takeoffs and landings from the pilot's seat.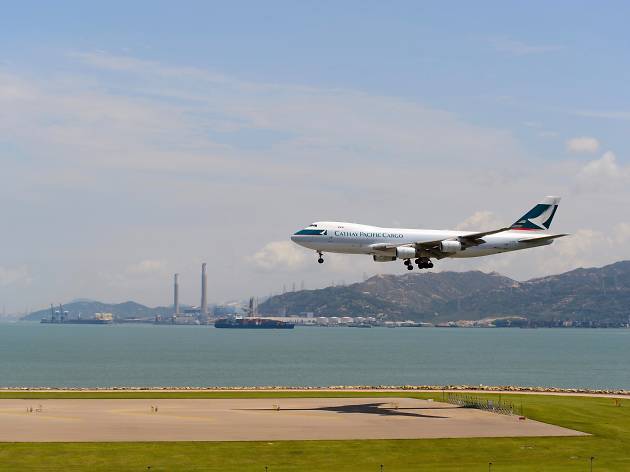 The Aviation Discovery Centre leads through to a large outdoor platform named the SkyDeck, which is the best spot to enjoy a 360-degree view of HKG and its runways. You have to cough up $15 for the privelege but the view can be mesmerising.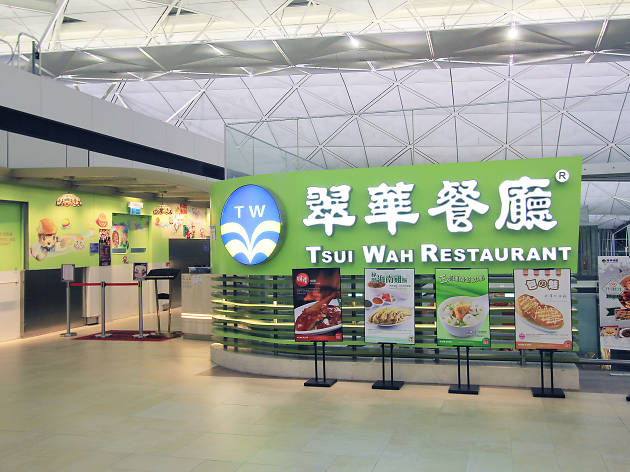 Hong Kong International Airport's food court is your last chance to taste classic Cantonese dishes before leaving the city. Tsui Wah's signature beef brisket curry, pork cartilage with tossed instant noodles, and Swiss sauce chicken wings are must-trys. Just don't forget to try the famous crispy bun with sweet condensed milk and Hong Kong-style milk tea, either.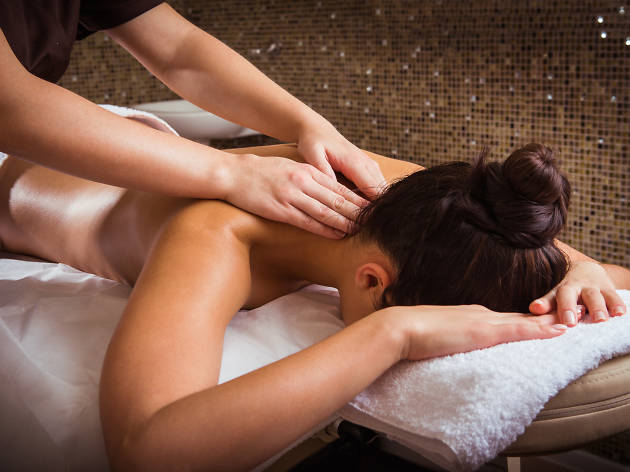 Wellness is Hong Kong Airport's one and only spa. Get yourself an aromatherapy massage to relieve any travel fatigue you may have racked up or simply use it to relax if you're a nervous flyer. Who says you can't look good when you travel? Enjoy some much-needed R&R courtesy of Wellness' manicures, pedicures, foot massages and blow-dry services. Just make sure you book at least six hours ahead of your arrival in the airport.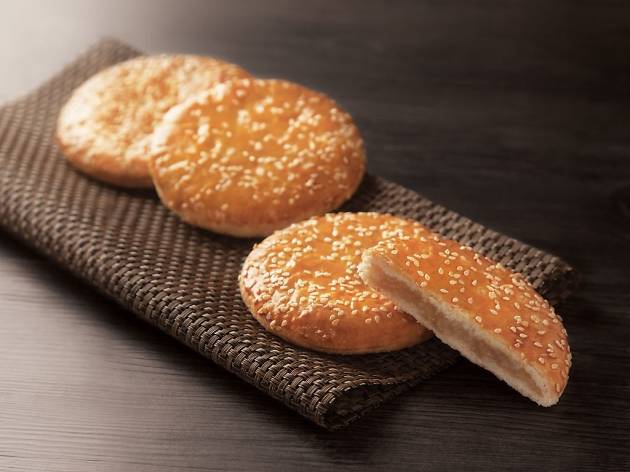 Bring a slice of Hong Kong with you on your travels and shop around for everything from edible souvenirs to Hong Kong-themed gifts. Kee Wah Bakery and Wing Wah Cake Shop are top choices for local delicacies and pastries such as wife cakes (pictured) and egg rolls. Also, make a visit to the Hong Kong Design Gallery and browse for unique products created exclusively by local designers and creative talents.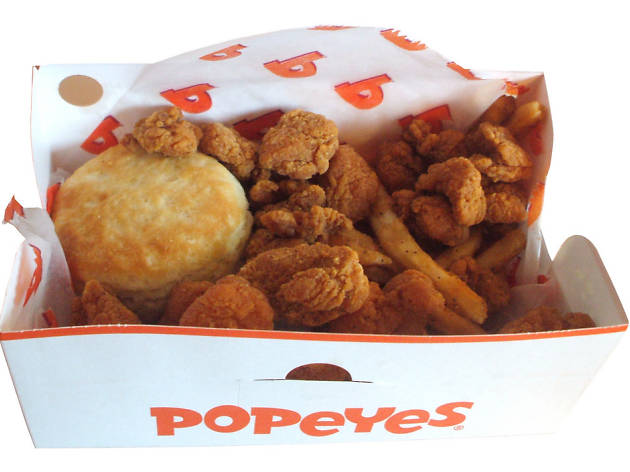 Forget KFC. Popeye's is where you want to get your fried chicken. The fast-food shop is the world's second largest fried chicken chain and this Popeye's is the only branch open in Hong Kong to get your fix of their delicious New Orleans-style chicken in a Cajun sauce. They also serve halal food as well. Pop along to Popeye's in the departures hall for the best junk food in Hong Kong International Airport.
Forget Central or New York's Fifth Avenue, Hong Kong International Airport has all the biggest high-end brand names under one roof to satisfy your big brand needs. There are 47 shops at Terminal 1 alone, so you literally get to have your pick of the best stores including brands like Burberry, Chanel, Prada and Versace. Swap out those sweat pants and travel in style.
Discover the best of Hong Kong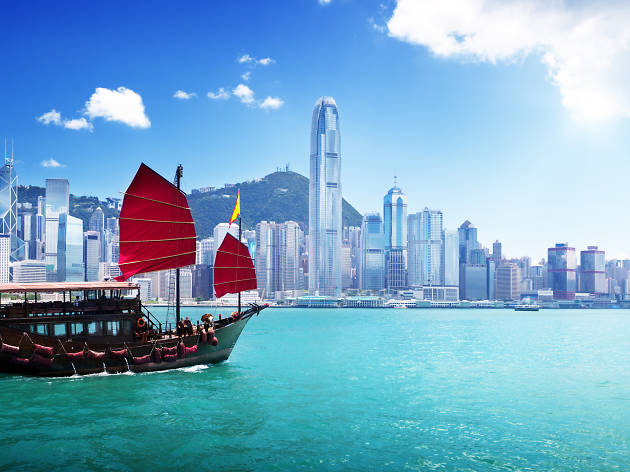 Feeling a bit overwhelmed by the many attractions to see in Hong Kong? Follow our ultimate guide to the top attractions to visit and tick them off one by one.