There is no denying that Hong Kong is a city that loves its food. In fact, the result of Sai Ying Pun being voted as Hong Kong's coolest neighbourhood, and third coolest in the world this year had some part to do with the amazing eateries, amongst other cool things, in the district. But with so much variety and diversity within Hong Kong's cuisine, which iconic dish best represents us? Well, we left it up to you, our lovely readers, to decide and based on the feedback from the annual Time Out Index survey, we were able to identify the most iconic dish, or should we say food?
Time Out has released a global list of the most iconic city dishes to try at least once in your life, and as voted by Hongkongers, dim sum is the most iconic food that epitomises our city's unique identity and culture. It's the fish and chips to London, the chicken rice to Singapore, and the sushi to Japan – dim sum is the quintessential Hong Kong food that you have to try at least once in your life.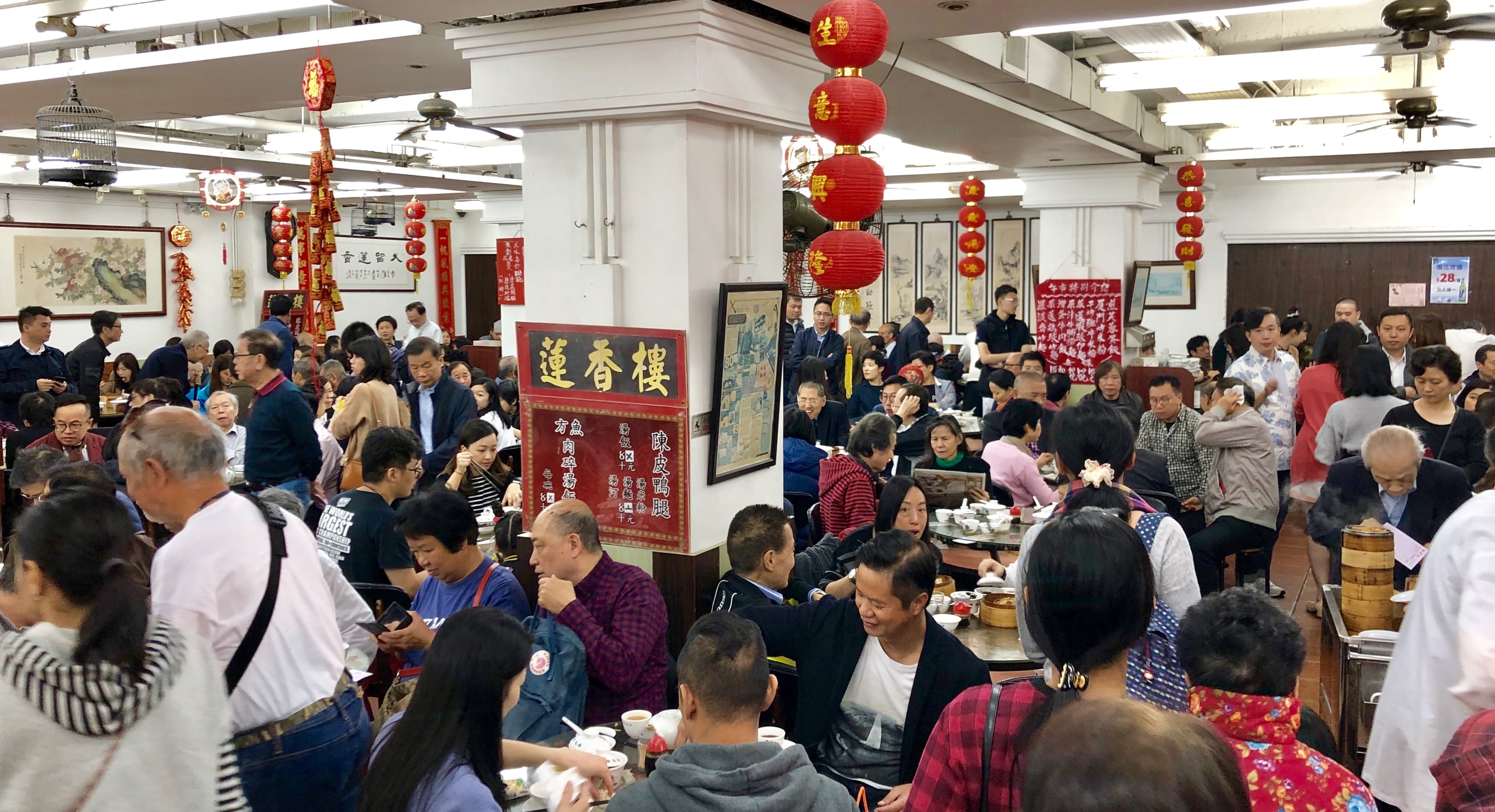 Lin Heung Tea House
Dating back 2,500 years, with poetic references in Chinese music and literature, the exact origins of dim sum are still debatable. But it is said to have begun thanks to Silk Road travellers who would take breaks in tea houses and enjoy small bites along the way. Dim sum, which directly translates to 'touching heart', is a Cantonese term meant to reflect the small plates of food that graze the appetite (even though we probably tuck into a lot more than that these days). It's also closely related to another Cantonese term, yum cha, the act of 'drinking tea' which goes hand in hand with eating dim sum.
Duddell's
Today, dim sum has evolved massively and there are currently over 1,000 different varieties. Be it steamed or deep-fried, crispy or silky-soft, savoury or sweet, there is a whole host of dim sum to get between your chopsticks. Plus there are all the different types of places to find it all in Hong Kong. From quality dim sum at the world's cheapest Michelin dim sum restaurant, Tim Ho Wan, to the classic style yum cha joints such as Lin Heung Tea House that hit the spot with traditional style big buns, pork liver siu mai, and steamed turnip cakes, or sky-high dim sum at Hong Kong's highest Chinese restaurant Tin Lung Heen for decadent abalone puffs, and prawn scallop siu mai. There is all that and more when it comes to dim sum, and that is why it was voted Hong Kong's most iconic food.
So, who's up for dim sum?