The best ramen in Hong Kong
Where to get your Japanese noodle fix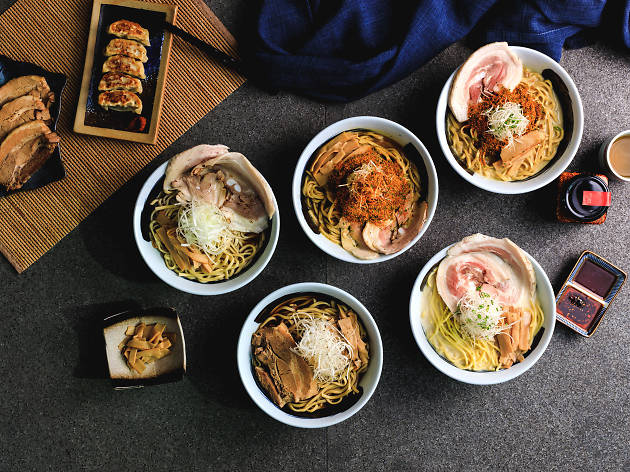 They say in Hong Kong that you're never more than a few streets away from a steaming bowl of freshly made noodle soup. Well, actually no one says it, but it's true. Once you've sampled the best laksa, slurped up the finest bowls of boat noodles and visited the best pho restaurants in the city, it's time for arguably the mother of all Asian noodle soups: ramen.
In Japan, ramen is categorised by tare, the stock's base flavour. You can try every version imaginable in Hong Kong. For the traditionalists, there's salt-based shio, soy-based shoyu, soybean paste-flavoured miso and the much-loved tonkotsu, made from a rich pork bone broth. And for the more adventurous, the city's innovators offer black garlic or truffle-laden ramens and even a Mediterranean fusion take on the classic soup. So whether it's a quick lunchtime stop or a late-night feed to soba you up, here are the best bowls in town. By Sam Sinha
RECOMMENDED: Over noodles? Try sushi, tempura and more at Hong Kong's best Japanese restaurants instead.
The best ramen in Hong Kong
Even more Japan