Hong Kong's best standing restaurants
Experience a different way of dining – on your feet.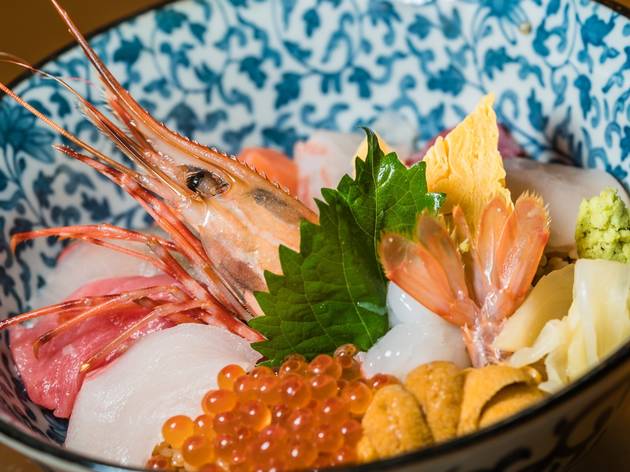 Chefs behind bar tables, good food, no chairs are what make up a standing restaurant. Originating in Japan, the concept of a standing restaurant is to serve high-quality dishes at affordable prices in convenient locations so that people in a rush – or typically busy businessmen – can quickly stop by for a delectable break.
As a food paradise, Hong Kong is always graced with hordes of amazing eateries from all corners of the globe, and this novel stand-up dining style is no exception. Although many would think eating while standing is would be too tiring to get used to, the unfettered space and promising dishes that each of these restaurants specialise in will certainly make you forget your fatigue. Check out the list below to see where you can devour a delicious meal, or stand around with friends while enjoying a few good bites. By Angel Hong
RECOMMENDED: Love Japanese food? Check out our picks of the best Japanese restaurants, or the best sushi restaurants in Hong Kong.
Craving for more Japanese cuisine?