Where to find traditional Chinese soups in Hong Kong
We round up some of the best places to get traditional Chinese soups for you to boost your immune system this spring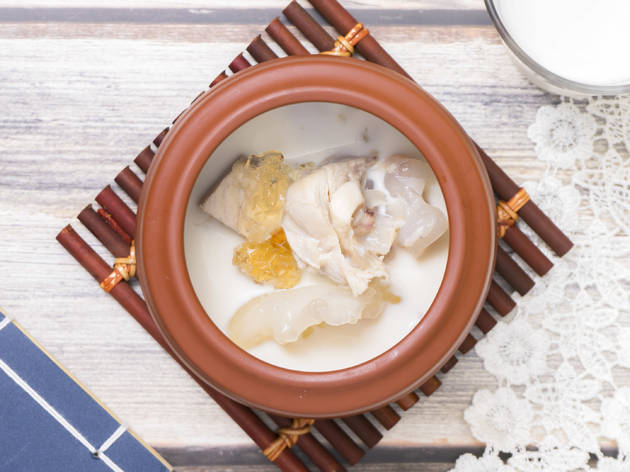 It's getting cold in Hong Kong, which means we all need to start taking better care of ourselves. This spring, let traditional Chinese soups soothe your soul as well as your body. We've composed a list of five of our favourite soup places in Hong Kong that are sure to make your bodies feel stronger and a whole lot warmer. By Ashlyn Chak

RECOMMENDED: Want to warm up the sweeter way? Wrap your hands around the best hot chocolates in town, or dig into a steamy claypot rice for dinner.


Where to find traditional Chinese soups in Hong Kong
This hole-in-a-wall shop location might not seem like much if you're just walking by Sheung Wan, but they make their soup fresh every single day with healthy ingredients, and guarantees no added MSG. Because they are a small establishment, they offer only one kind of soup each day. If their soup of the day happens to not be your type of thing, stop for their tasty fishballs, siu mais, or even herbal teas.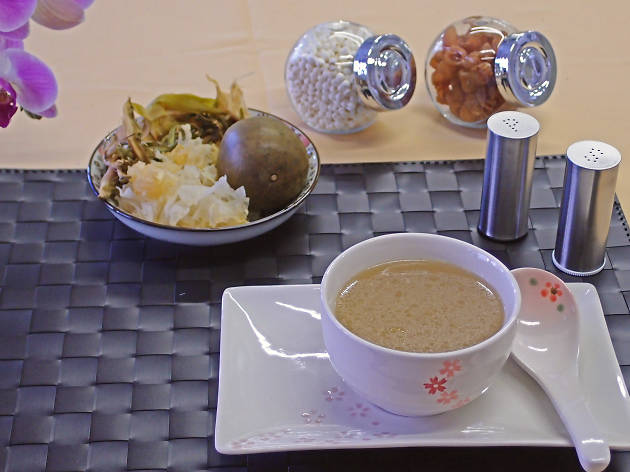 Photo: Flasoup
Looking for something less traditional? Flasoup doesn't have a bricks-and-mortar location. Instead, you can order by phone call or WhatsApp. Making use of only the best ingredients and absolutely zero MSG, Flasoup even delivers your soup in a thermos, so you don't have to worry about wasting plastic bowls or paper cups.
Located in the heart of Soho, Soupday swears by their double-boiled soups recipes that are full of care, comfort, love, patience, and the wisdom of Chinese herbal culture. For those of you who are unfamiliar, double-boiling is an ancient Chinese cooking technique that is a much slower and more gentle process to ensure that the nutrients and tastes from the ingredients are retained. But if you're not in the mood for that (how?), they also serve a variety of dim sum and rice congee that are definitely going to remind you of a nice home-cooked meal.
Souper Authentic offers more than a dozen different soups each day. They also have a lunch set option that can fill up your stomach all while boosting your immune system. Buckle up if you are going at lunchtime though – there's almost always a queue of white-collars coming down from their offices each day for a hearty and healthy lunch.
This PMQ eatery only serves chemical-free food, including locally-grown and organic ingredients; and instead of giving in to the farm-to-table fad, they're bringing the table to the farm by growing their own vegetables in the outdoor area of their restaurant. Try their herbal soups for something that can detox and boost your immunity in a community-conscious way. And of course, they also have a vegan/vegetarian menu.
More ways to stay healthy:
Health and beauty, Nutrition
Juicing has been central to the diets of fitness fanatics and A-listers for years. Queen Bey opts for a lemon, maple syrup and cayenne pepper concoction, while Gwyneth Paltrow owes her near zero percent body fat to green juices. But which cold-pressed blends are the stars of our local market? We select five of the best. RECOMMENDED: For more immune-boosting drinks, check out our list of Chinese herbal tea spots in Hong Kong