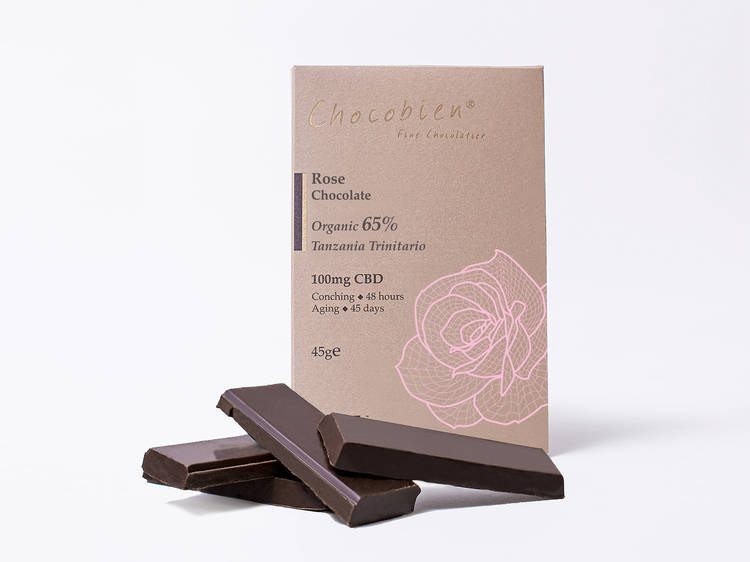 Photograph: Courtesy Chocobien
Chocobien Tanzania Trinitario Rose Bar with CBD
CBD type: CBD Isolate
CBD potency: 100mg of CBD per 45g chocolate bar
Price: $120
What it is: An artisanal chocolate made with 65 percent Tanzania Trinitario Rose, organic cacao, organic cane sugar, organic rose, and CBD isolate.
What it does: Provides you with a sweet snack that not only tastes great but also helps to lift your mood.
Who it's for: For people trying out CBD for the first time and looking for an inconspicuous way to inject a little CBD into their diet. And of course, for anyone who wants a good pick-me-up snack.
Why we love it: Because it is yummy and helps improve our mood – especially during stressful times at work. Chocolates are known to release feel-good hormones that make us feel happy. When combined with CBD, we noticed that it boosts this effect. Chocobien offers three handcrafted chocolates with CBD in it, but we particularly love the Tanzania Trinitario Rose flavour because it pairs well with coffee or tea, and – our favourite – whisky. Also, it's organic, dairy-free, and contains no additives or preservatives.
Available online via found.hk