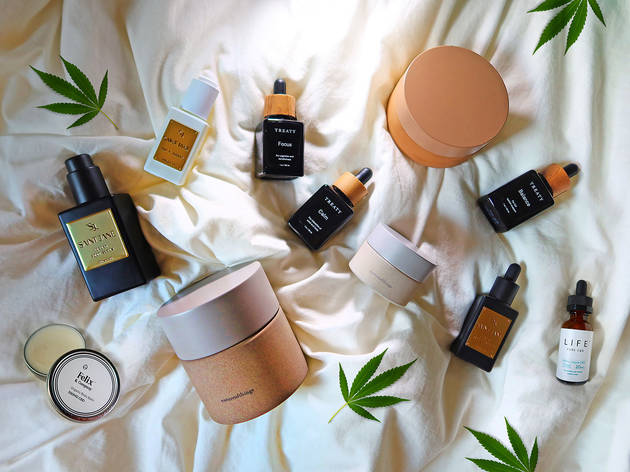 The ultimate guide to CBD in Hong Kong
Here are the need-to-know basics to get you started
CBD products are now easily accessible in Hong Kong, be it online, in stores, or as added ingredients in food and drinks in cafes, restaurants, and bars. With the increase in product availability, it seems like the CBD movement has made enormous strides forward in the city.
Jump to a section:
CBD 101 WHERE TO GET CBD IN HK PRODUCTS WE LOVE
"People in Hong Kong, as well as mainland China, have not lost their connection to plant and herbal remedies for overall health and wellbeing like we have stateside and to an extent in Europe," explains Jamie Leilani Pelayo, co-founder of Natureofthings, a wellness platform from the US that offers an array of CBD luxe bath products and bodycare. "I think Hong Kong consumers are very savvy and knowledgeable on using natural remedies to take care of themselves," she adds.
At first, products available in the market – may it be digestible or topical – are mostly used for anxiety, sleep disorders, and chronic pains. "When Saint Jane launched in January 2019, there were not many luxury CBD brands on the market, especially ones that focused on skincare," says Casey Georgeson, CEO and founder of Saint Jane, a luxury beauty brand offering CBD-infused skincare products. "The market at the time was dominated by edibles, tinctures, and products targeted for muscle and pain relief. That lack of beauty-focused products is why I created Saint Jane," she adds. Today beauty industry retailers are embracing the anti-ageing and antioxidant properties of CBD, and are releasing more skincare products into the market.
With so many available options, it can get overwhelming with which product to use, and how to even get started. So, let's break down the basics.

RECOMMENDED: If you're looking for skincare products without all the extra fuss, check out this list of the best homegrown skincare brands in Hong Kong.
An introduction to CBD and products available in Hong Kong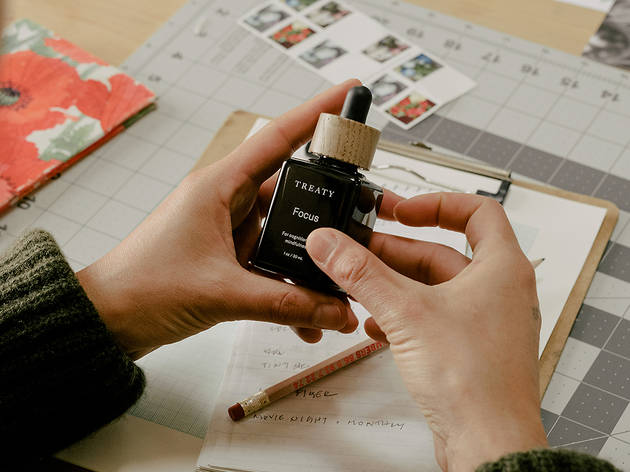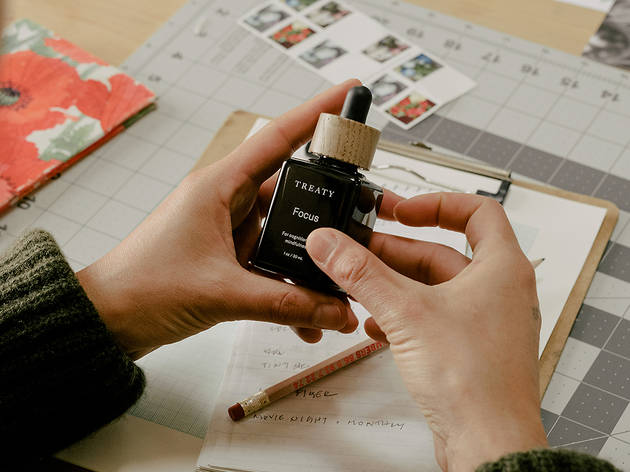 Photograph: Courtesy Joyce Beauty/Treaty
CBD stands for cannabidiol, an active ingredient in cannabis derived from the hemp plant. Hemp is often confused with marijuana hence the stigma surrounding CBD. Though coming from the same family, these two plants are very different. "CBD is considered non-intoxicating, so individuals will not get high when consuming it," explains Fiachra Mullen, marketing director of Altum International, a cannabinoid innovation platform that distributes various CBD products for the retail, food, and beverage industry. Hemp plants don't produce enough tetrahydrocannabinol (THC) to have an intoxicating effect, unlike its cousin marijuana, so CBD derived from hemp is not psychoactive.
How does it work, and how does our body benefit from the use of CBD?
"The benefits of cannabidiol are numerous and vary person to person," says Mullen (Altum). "CBD helps moderate the endocannabinoid system (ECS), which is the system responsible for regulating mood, appetite, stress, sleep, motor control, immune function, and more. CBD helps balance some of the imbalances in our ECS. In other words, CBD helps balance the system that balances us," he adds.
The human body naturally produces its own endocannabinoids to support this system, but just like any other nutrient, it can sometimes cause deficiencies, and that's when CBD comes in for support. "Everyone is familiar with the effects of caffeine on their body," says Mullen. "Unfortunately, the caffeine experience usually ends with an 'energy crash' and sometimes an uncomfortable feeling of agitation if taken in high quantity." He then explains that CBD can help balance some of these adverse effects and even prolong the positive ones. "As it promotes homeostasis in the body, CBD helps even out any increased agitation or nerves from caffeine consumption. It also lessens the suddenness of the 'energy crash', allowing the individual to come gently back down to regular energy levels – usually in time for evening relaxation or before bed," he explains.
People often take CBD to help with anxiety, pain, depression, and sleep. But, there's a much wider use for it on our skin. CBD helps improve skin hydration and reduce inflammation, which helps treat skin conditions like eczema, psoriasis, and acne. And because of its antioxidant properties, it helps in managing ageing and dry skin.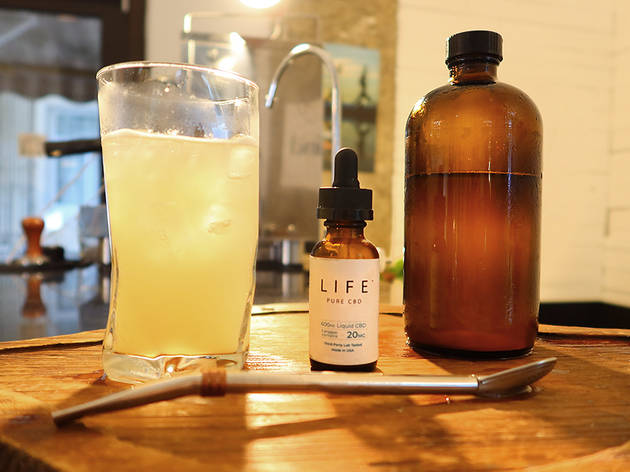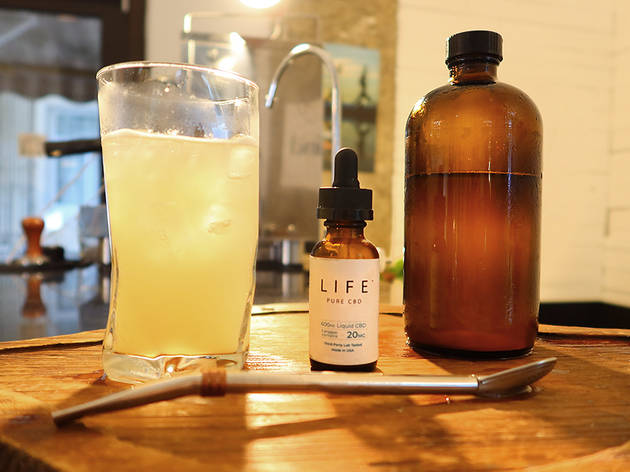 Life Pure CBD easy-mix liquid for drinks I TA
Are there any side effects? And can CBD make you fail a drug test? 
CBD is considered non-intoxicating, so individuals will not get high when consuming it. "CBD products generally do not cause side effects, but we do advise that anyone already taking significant medication to consult their physician before adding CBD to their daily routine," explains Mullen. "CBD is unlikely to cause someone to fail a drug test (World Anti-Doping Agency, WADA, have announced that CBD is not a banned substance for professional athletes), but we do recommend that individuals who are required to take drug tests – for work or other reasons – clarify whether CBD is considered a banned substance for their particular situations," he says.
In Hong Kong, pure cannabidiol (CBD) is legal and is not classified as a dangerous drug provided the company importing and distributing the products are licensed to do so. THC and its derivatives are prohibited in Hong Kong, so CBD products coming from proper channels in the city contain no traces of THC. "Hemp has been used as a wellness tool for thousands of years, and its safety has been validated by numerous scientific studies," explains Melany Dobson, founder of Treaty, a premiere CBD company from the US whose edible products are currently being sold at Joyce Beauty in Hong Kong. "We encourage the person to ask questions and educate themselves about CBD; there is a lot of confusion and misconception, and it helps to be informed!" explains Dobson. "Most drug test companies only test for the THC cannabinoid, which is the psychoactive compound in marijuana plants. You can contact the lab to verify what you will be tested for," she adds.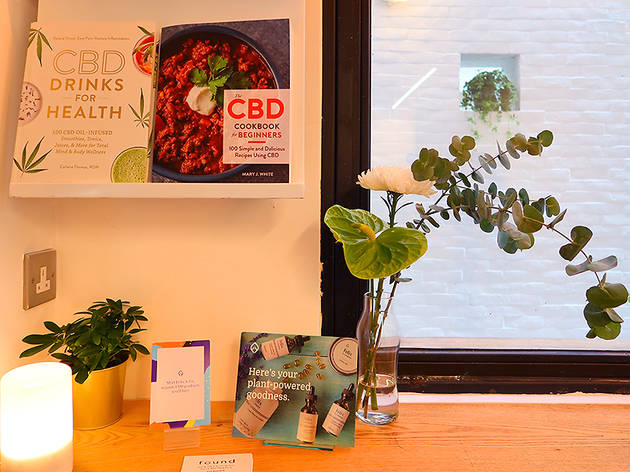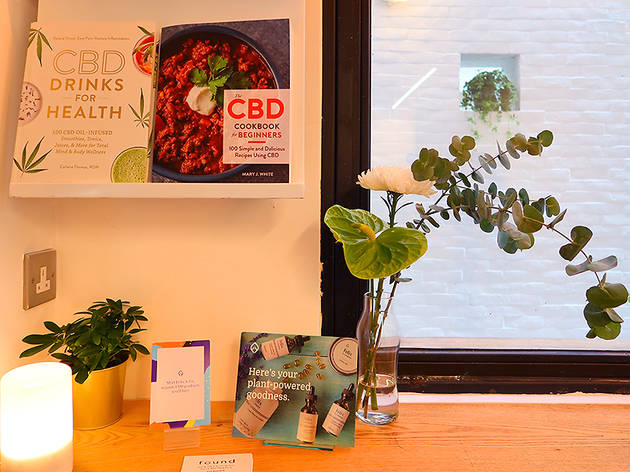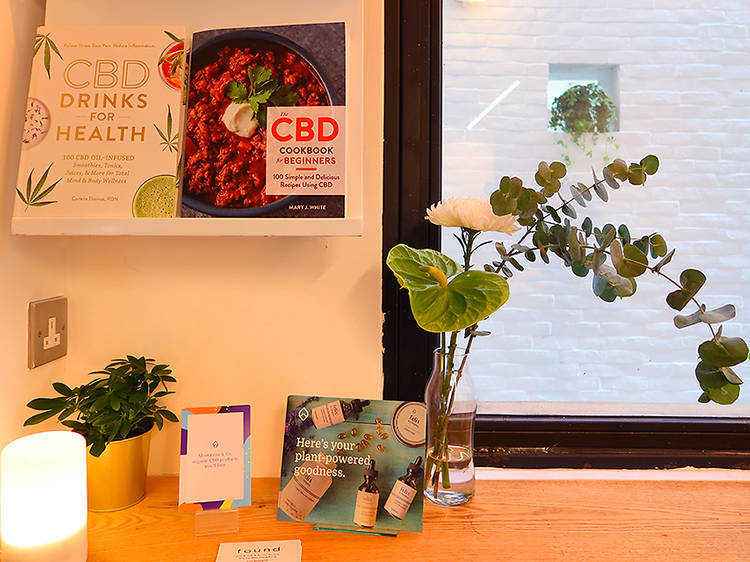 Found cafe I TA
How to choose the right CBD products
The type of CBD product you choose should come down to what exactly you need to get out of the product. But before deciding, know that not all CBD are created equal. When reading each product description, look out for the following terms: full spectrum, broad spectrum, and isolate. To make it easier to understand let's compare it to a burger, do you want a regular burger with just meat? Or do you want it with cheese and all the other fillings? The same goes for full spectrum, broad spectrum, and isolate.
Full spectrum – refers to CBD extracts that contain all naturally occurring compounds found in cannabis plants, including terpenes (what gives marijuana its unique smell), flavonoids, and other cannabinoids. In other words, full spectrum has it all, which includes THC. Sometimes referred to as 'whole plant CBD', full spectrum CBD oils or tinctures processed from hemp never exceed 0.3 percent THC so it cannot make a person high. Some skincare products label their ingredients as full spectrum if the whole plant is used for the CBD extraction, but if there are zero traces of THC this falls under the broad spectrum.
Broad spectrum – refers to CBD extracts almost the same in full spectrum CBD, except that THC is removed after the compounds have been extracted from the plant.
Isolate – refers to CBD extracts that only contain CBD. They don't contain terpenes, flavonoids, or any other cannabinoids.
CBD comes in many forms – If you're ok with the taste of liquid drops under your tongue, then high-grade oil or tincture products are suitable for your consumption. If you want to skip the vegetal and earthy taste, you can opt for pills, capsules, gummies, and food-infused products like chocolates, cookies, and other treats.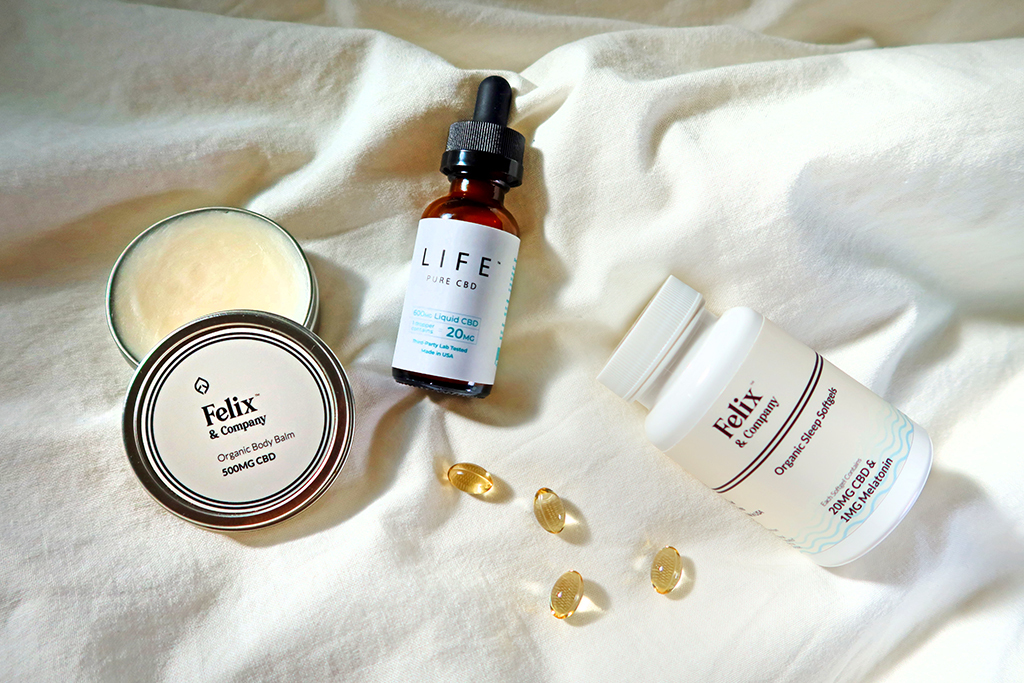 Topical and digestible CBD products
"For customers who are buying CBD for the first time, we recommend starting with a CBD tincture. It is the classic type of CBD product and one of the most straightforward to use," says Mullen (Altum). "One simply uses the dropper to place some CBD oil under their tongue, leave it there for 30 to 45 seconds (to allow absorption) and then swallow the rest of the oil," he adds.
"We recommend titrating your dose," Dobson (Treaty) shares. "Start low and go slow. Titration is the process of determining the medicinal dose that reduces symptoms to the greatest possible degree. Titrating requires consistently and slowly increasing the daily dose you take. This practice helps to develop mindfulness and strengthens the relationship one has to our health," she adds.
For topical applications, products with CBD include serums, lotions, creams, balms, or body wash. Choosing depends on what you expect from the product but always opt for high-quality products from reputable manufacturers. As with any skincare products, avoid harmful ingredients, and opt for ones that are free of pesticides, and heavy metals.
"For CBD, it is important that it is clean and thoroughly tested," says Georgeson (Saint Jane). "The hemp plant, where CBD is extracted from, is a bio-accumulator – which means that it soaks up all the toxins and other harmful chemicals that are often present in the soil. It's essential to use CBD that has been grown with meticulously clean standards from seed to bottle," she explains. "Saint Jane is a clean beauty brand, that means that all of our products and ingredients are 100 percent free of toxins, harmful ingredients, and pollutants," she explains. "We sustainably source our materials and test our formulas for integrity and efficacy. To ensure the highest quality, we publish all of the third party lab tests with complete transparency."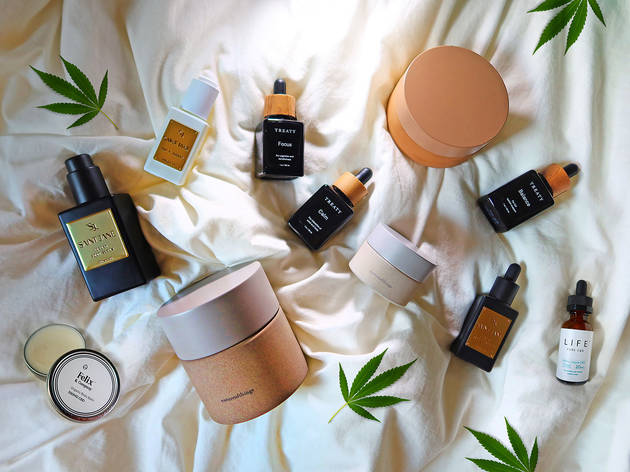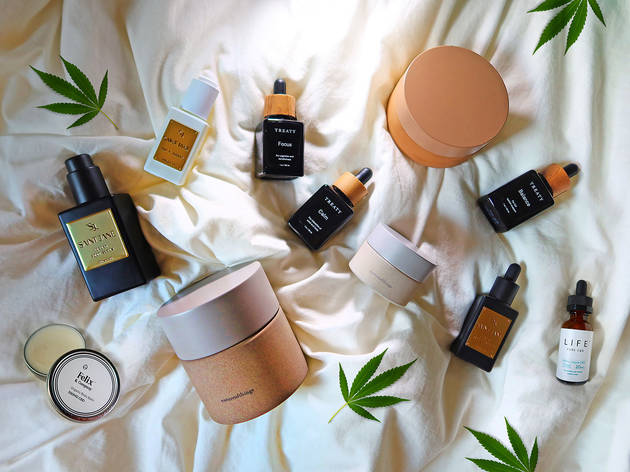 CBD products in Hong Kong I TA
Where to get CBD products in Hong Kong
There's a plethora of online stores and on-ground venues to get quality CBD products in Hong Kong. For a diverse assortment of products and brands, head to Heavens Please's online store, a premium CBD lifestyle retailer offering eco-conscious brands from all over the world ranging from CBD infused coffee, nuts, tinctures, serums, creams, and even lubricants! Gentle Bro CBD carries their own brand of US-made organic CBD products that include softgels, dog treats, gummies, balms, creams, and oil drops. Cubed CBD also offers a gamut of their own CBD line, including oil drops, pet oils, skin creams for psoriasis and eczema, spot treatments, lotions, and cooling body sprays. US brand Born CBD offers three oil tinctures of varying strengths. And there's cbdonline.hk offering award-winning brands CBDistillery, CbdMD, and Lazarus Naturals that carries products like creams, lotions, salves, balms, serums, massage oils, CBD tinctures, gummies, capsules, topicals, and pet products.
Altum International launched Felix & Co, a business-to-consumer website in Hong Kong offering edible and topical CBD products including CBD oil for pets, and Life CBD, a business-to-business platform offering CBD powder and liquid to various companies. Last year, Altum also opened Found in Sheung Wan, Hong Kong's first CBD-focused cafe and shop offering Felix & Co and Life CBD isolates, as well as CBD-infused packaged food, drinks such as coffee, tea, and kombucha, chocolates, cookies, pastries, dog cookies, and many more. CBD is also available as an added ingredient in food and drink at Elephant Grounds, Winston's Coffee, and Be Juiced. Nosh also added a new line of CBD-infused snacks that you can order together with their meals.
Beauty retailer, Joyce Beauty is also offering luxe CBD brands Saint Jane, Treaty, and Natureofthings. If you're looking for a hair product infused with hemp, Lush carries a Jasmine and Henna Fluff-Ease pre-wash hair treatment.
For something boozy, you can get locally crafted CBD beers from Oh CBD Beer and Young Master Brewery, or sip some CBD infused cocktails at Tell Camellia and Honi Honi Tiki Cocktail Lounge.
Products we love
If it seems like you're seeing CBD products everywhere in Hong Kong, well, that's because it is everywhere. CBD has exploded onto the Hong Kong market, and it shows no sign of stopping anytime soon. Be it online, in stores, or as added ingredients in food and drinks in cafes, restaurants, and bars, CBD products are easily accessible in the city. With the increase in product availability, it can get a bit overwhelming which ones to try. So, to help you get started, we've tried and tested various CBD products in the city, and here's a list of the ones we love so far.