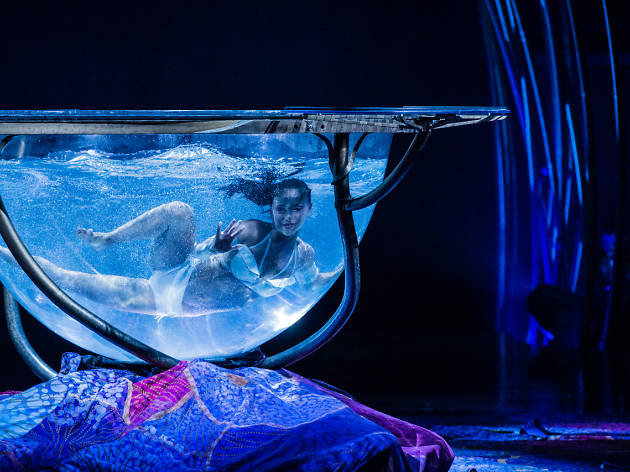 The best Hong Kong events to look forward to in 2020
Fill up your social calendar for the next 12 months with these
The most part of 2019 has been a rough year for all, and while there are more important things than stuffing your faces at some of the best restaurants in town or drowning your sorrows at popular bars in the city, sometimes, all you need is just a night or two of grand old fun to forget your woes – and we're here to help you with exactly that. From cultural outings by the waterfront to head-banging music festivals, here are some of the biggest events taking place in 2020.


RECOMMENDED: If you're more of a nemophilist, there are some great hikes to tackle and heritage trails to explore. Or, if you're not one to plan ahead, we've got some great ideas on things you can do in Hong Kong.


Best Hong Kong events in 2020
Whether you're in it for the thrilling rugby action or the raucous party atmosphere – we're looking at you, everyone in the South Stand – it's undeniable that the Hong Kong Sevens is one of the biggest events of the year here. Always sold out, tickets are the stuff of legend these days (though joining a local rugby club helps provide better access). If you can't make the main event, there are also plenty of satellite events taking place like the Hong Kong Tens, prior to the big tournament, as well as its unmissable kick-off concert that welcomed the likes of Gwen Stefani, UB40 and even the Hoff himself in the past.
Art Basel and Art Central may have come and gone but art doesn't end in Hong Kong. If you're interested in taking home a piece of art yet can't afford the sky-high prices at the usual art fairs, this one is just for you. The clue is in the name, the Affordable Art Fair showcases artworks from more than 110 galleries, all priced between $1,000 and $100,000. Expect a diverse range of art from photography and traditional paintings to sculptures and urban art, created by notable international artists and homegrown talents. It's a great opportunity to spruce up your living room!
When May arrives, you know what that means – Le French May. The annual two-month-long festival brings with a raft of Gallic events, experiences and entertainment. Previous years have featured energetic dance performances, operas like Carmen and the crowd-favourite French Traditional Gourmet Market at Stanley Plaza.
These days, Dragon Boat Festival is more than just a traditional Chinese festival marking the death of scholar Qu Yuan, but rather a giant sports event and waterfront party. The Stanley Dragon Boat championships see Hong Kong's top dragon boat teams battle it out for the big prize with participants in outrageous outfits partying by the water and cheering them on.
Need to pick up books in bulk ahead of your summer beach vacation? Or do you want your kids to get a head start on their academic studying? The Hong Kong Book Fair literally has it all. You'll find a wide spectrum of genres here from the latest popular fiction to travel diaries, all at incredible deals, as well as multiple lectures and book signings running throughout the week-long event. Just be mindful of the crowds and all those suitcases.
Following on straight after the book fair is Ani-Com and Games Expo, which attracts comic book, anime and video game fans to HKCEC. There, they're surrounded by limited-edition comics, figures and other collectables from Hong Kong, Japan and across the world. The event is also one giant cosplay gathering where fans dress up as their favourite characters in impressive outfits and designs. Grab the latest console game and don't miss the winner of the cosplay competition.
Forget about summer bods. Hong Kong Food Expo is the biggest culinary event of the summer, allowing visitors to sample international cuisine and delicacies at dirt cheap prices. You can also bring home your favourite snacks and food products from popular brands like Kee Wah Bakery and Vita Green. We're not kidding when we say there's something for everyone. There's no way you'll be going home empty-handed.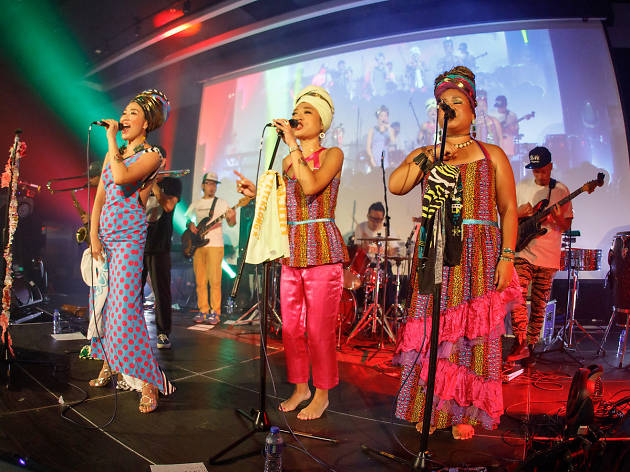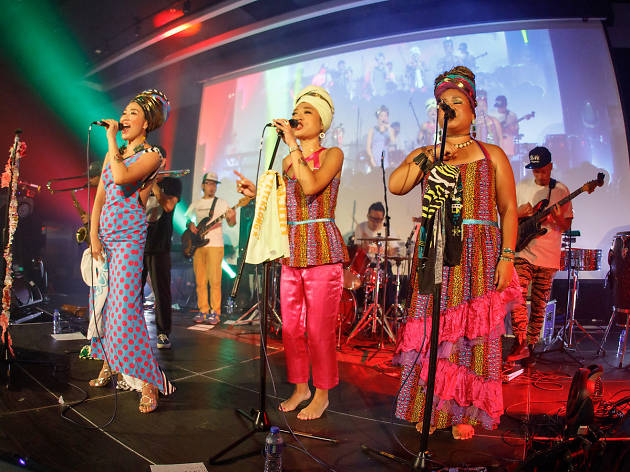 Oliver Spiesshofer
Hong Kong International Reggae Ska Festival
Offering a welcome injection of diversity into Hong Kong's often staid music scene, the reggae ska fest is a unique and seriously fun celebration of the genre put together with the help of local and international acts. Taking place every year in August, the summer heat paired with grooving beats and vibes makes it one of our favourite events of the year.
The Hong Kong International Tattoo Convention has been a surprising sleeper hit for our SAR, becoming one of the more popular calendar events of the year. Whether it be the fascination and curiosity over tattoos or genuine love for body ink, thousands of visitors have shown up over the past few years at the convention for a chance to meet renowned tattooists and enthusiasts showing off their full-body ink. There's a chance to get inked by tattoo legends personally as well as to pick up some locally designed merchandise.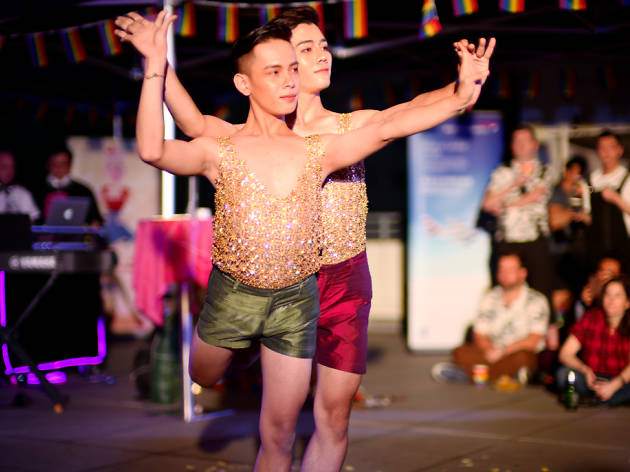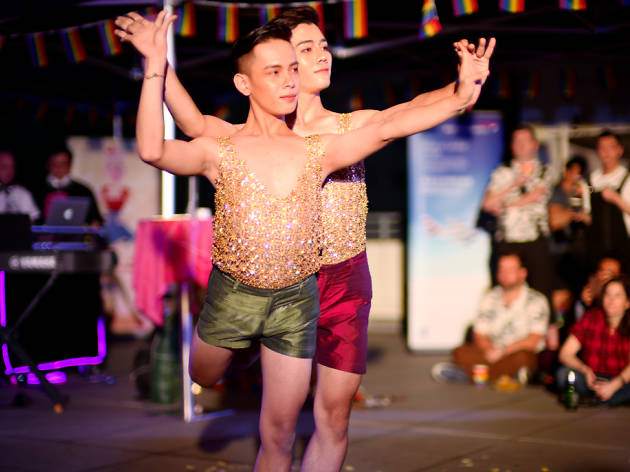 Pink Season 2019
As the city's biggest celebration of the LGBTQ+ community, Pink Season paints the town in rainbow colours every year with a dazzling, jam-packed schedule. Whether you're looking to dabble in the art of drag in a series of workshops, get your body and mind in tip-top shape with health talks and sporting events or enjoy amazing performances by local talents, there's plenty of entertainment guaranteed.
Photo: Jackson Lam YC
While it's no Wimbledon, the Hong Kong Tennis Open manages to draw huge crowds to Victoria Park Tennis Stadium year after year for a chance to see some of the sport's biggest female names in action. We've previously seen the likes of Venus Williams, Caroline Wozniacki and Angelique Kerber come to town – not to mention rising stars from China. Best of all, the qualifying rounds and the first round of the tournament are free admission.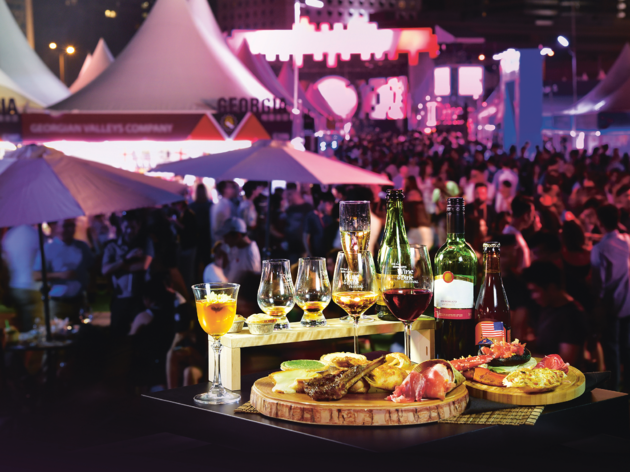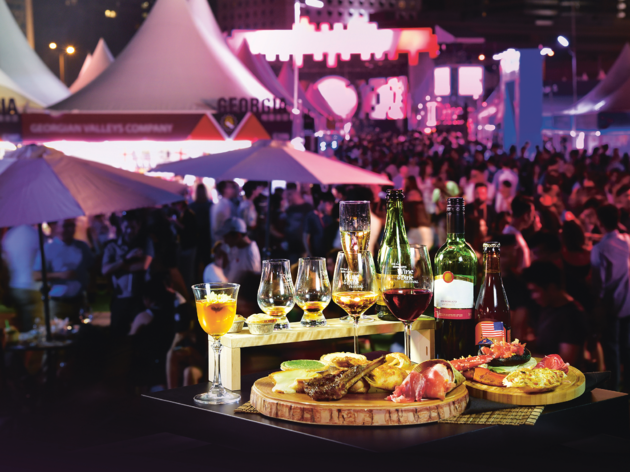 Hong Kong Wine and Dine Festival
Hong Kong Wine & Dine Festival
Yes, we know, the event was cancelled last year but fingers crossed it'll be back in 2020! What's not to love about world-class wine, Michelin-quality food and unbeatable skyline views? The Wine & Dine Festival usually takes place sometime around the end of October.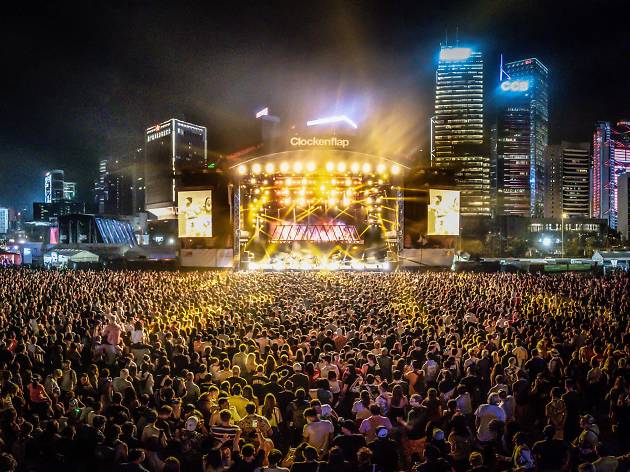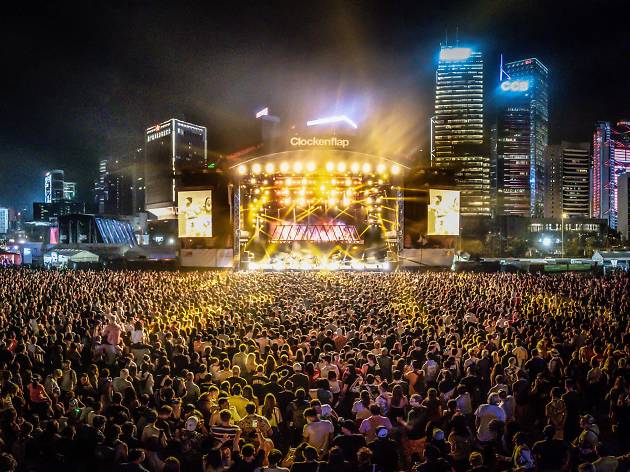 kitmin lee
Hong Kong's answer to Glastonbury and Coachella, Clockenflap is undeniably the biggest music festival in town and one of the most anticipated events every year. The festival was unfortunately cancelled only weeks prior to the event, we can only hope that the organisers will curate a bigger and better lineup than ever before this year.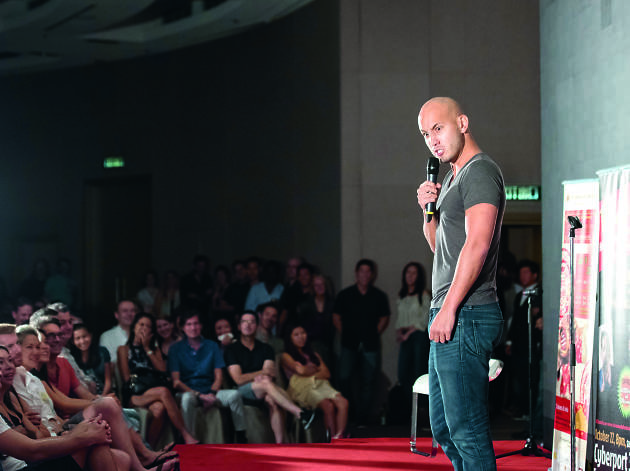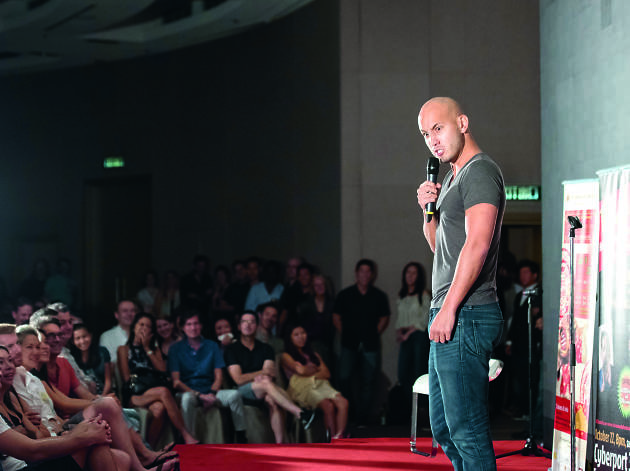 Long Guan
Hong Kong International Comedy Festival
Hong Kong is aiming to be Asia's comedy central with the help of TakeOut Comedy's annual 17-day competition held every November. It welcomes local and international comedians to show off their best routines for a bid at the title and the opportunity to perform at iconic institutions in America like Punch Line and The Laugh Factory. The finals are particularly fun where the audience can help influence the judges by the loudness of their laughter. Laughs are guaranteed.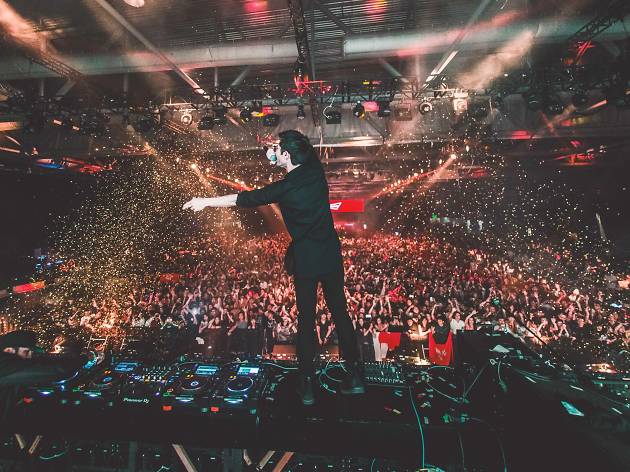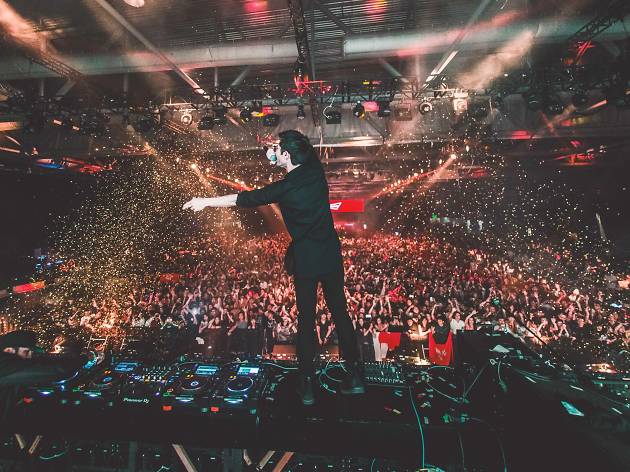 Creamfields Hong Kong
We Hongkongers love our electronic music, and there's no better way to celebrate the holiday season with some of the world's biggest spin masters at Creamfields. With three successful Hong Kong outings now under its belt, it wouldn't surprise us if the renowned UK electronic bonanza Creamfields confirms another run here again in December with more crowd-favourite dance music and genre heavyweights like Armin Van Buuren and Diplo.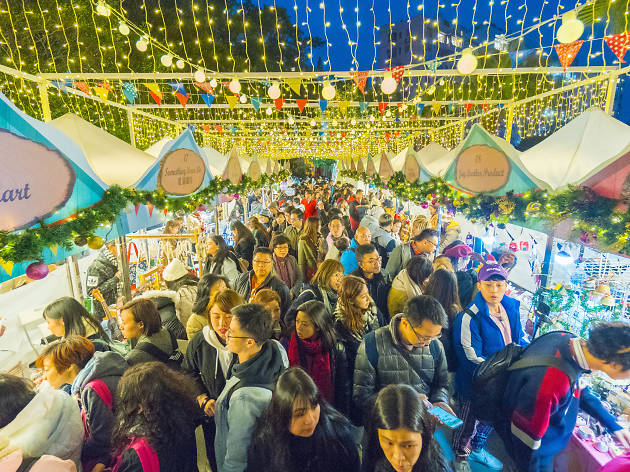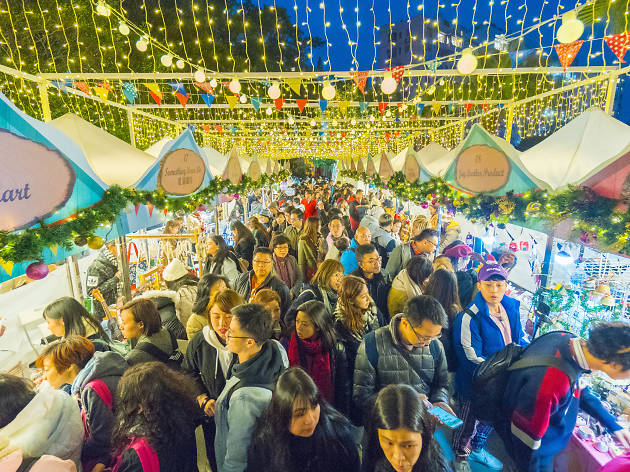 Photo: Stanley Plaza
Stanley Plaza Christmas Market
For some serious holiday spirit, there's only really one market to beat them all – the Stanley Plaza Christmas Market. Come every December, the quaint seaside spot is transformed into a European fairytale land over several weekends replete with glass domes and bright multicoloured lights. Featuring more than 100 booths filled with decorative and edible goodies, the market also happens to be pet-, eco- and selfie-friendly.
Looking for more fun things to do in town?