The best places to go glamping in Hong Kong
Enjoy a weekend getaway and get closer to nature at these awesome glamping and luxury camping spots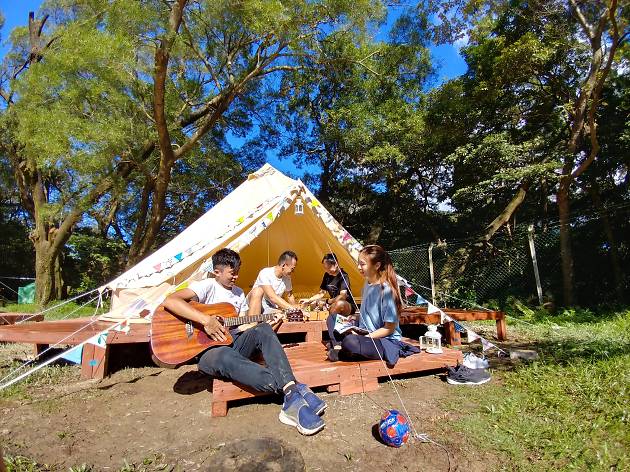 We all deserve a little R&R every once in a while and that's what staycations are for. And sometimes you just need to get out of the city and reconnect with nature by going hiking and pitching a tent at one of the many beautiful scenic camping sites in Hong Kong.

But, if we're being completely honest, camping can be a real hassle. If you're looking to enjoy a countryside getaway without all the trouble of having to pitch your own tent, glamping is the answer to your prayers. From Native American tippee tents to bubble tents to caravan camping in the meadows, follow our guide to enjoy the best glamping experiences in Hong Kong.

RECOMMENDED: Tents and camping of any sort not your thing? How about staying overnight at one of Hong Kong's best hotel instead?
Hong Kong's best glamping spots
Looking for a real camping experience?
Fancy more than just a half-day in the great outdoors? Look no further than this compilation of the best locations for a rugged weekend getaway.