City of London area guide
Find the best restaurants, bars, pubs and things to do in the Square Mile with our ultimate guide to the City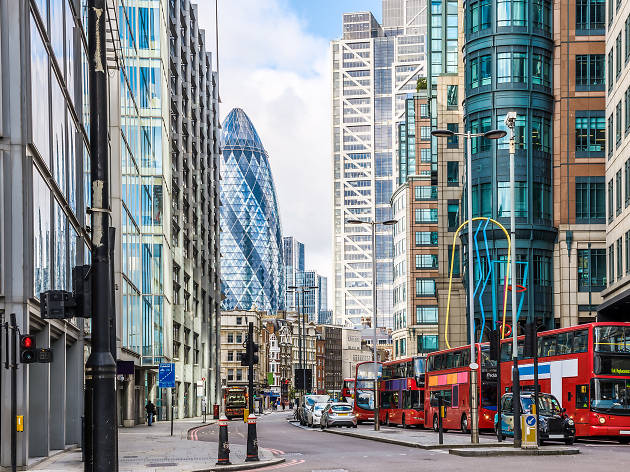 The City of London, usually just called the City or the Square Mile, is the centre of trade and finance in Europe, rivalling New York City as the finance capital of the world. The traders, bankers and other wage-earners in the area work hard, so it's no surprise they like to play hard, too. Flashy bars outnumber quiet pubs in the City, and most bars and pubs are designed to impress. Likewise, the restaurants are grand and often expensive – great for hashing out the details of a deal or letting someone know how important you are. The City also roughly follows the boundaries of the ancient Roman capital of Britannia, Londinium, so there are plenty of museums to check out. And if you fancy slowing down the pace and soaking up some culture, the Barbican Centre is one of the capital's most important cultural cornerstones.
Recommended: London by area
Sponsored listing
JRC Global Buffet Watford
A buffet-style dining room offering cuisines from across the globe. There are more than 300 dishes on offer, from Italy, America, Brazil, France, Great Britain, China, India, Japan, Malaysia, Mexico, Spain and Thailand.  Dishes range from sushi, dim sum, teppanyaki grills and salads to burgers, hot dogs, BBQ ribs, crispy aromatic duck, sweet and sour chicken, paella, pizzas and pasta. There are more than 20 desserts available, too.  It's an all-you-can-eat basis, so diners are charged one price at the door, depending on days and times. 
Venue says: "Bring the family along for a fun-filled weekend at JRC Global Buffet. See website for more special offers."
You might also like