Top ten things to do this August bank holiday
Staying at home is just not an option this August bank holiday weekend...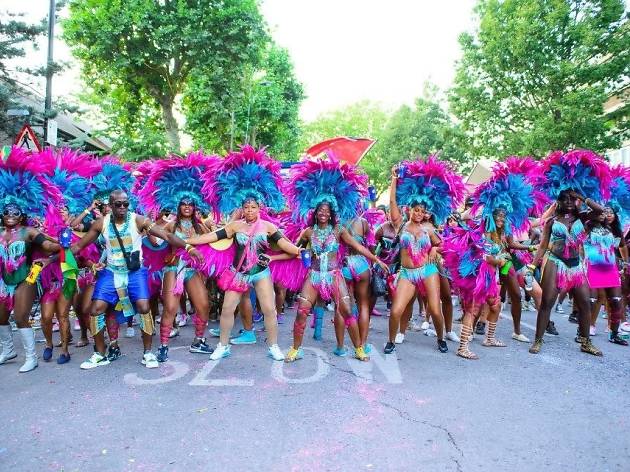 No matter how old you get, September will always conjure up feelings of back-to-school dread and an irrational desire to buy a brand new pencil case. All the more reason to make the most out of the last - and longest - weekend in August (Saturday August 27 - Monday August 29 2016). Check out top ten ways to let loose before term time (or Tuesday) kicks in again.
RECOMMENDED: Our full guide to the bank holiday in London
The best things to do this bank holiday
1
Europe's biggest street festival, Notting Hill Carnival 2016 is a vivid spectacle representing London's multicultural past and present. This August bank holiday, don't go anywhere without reading our guide, which includes invaluable Notting Hill Carnival information, route details and tips on having fun and staying safe.
Read more
Make the most of the three-day weekend
City life can get a bit suffocating, which is why every Londoner ought to get the hell out every once in a while, if only just for a fleeting weekend break or even just a day-trip. Handily, London is well located for a variety of different excursions, ranging from blissful beach chill-outs to culturally rich history tours, days out with kids to walks and tours for adults and everything in-between.
Read more