Welcome to the wonderful world of off-peak
London is filled with endless possibilities for adventure, but when's the last time you got out and about and discovered something new? Let us inspire you with our guide to making the most of our wonderful city – all while you travel off-peak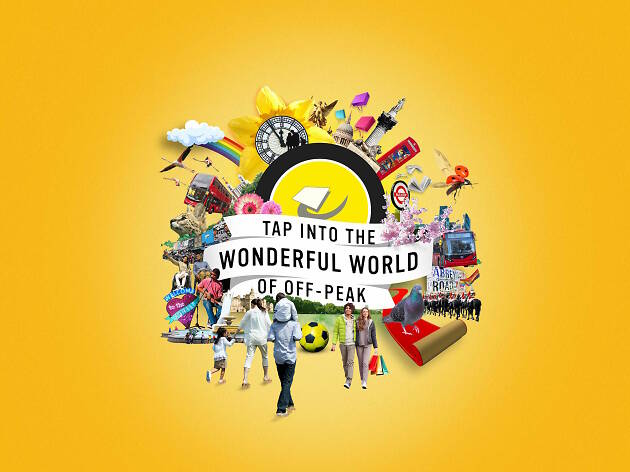 Seeking inspiration, London?
You've come to the right place.
Here at Time Out, we're committed to helping you live your best London life. That includes inspiring you to discover things you never knew existed – and letting you know about all the little ways to save money when you're exploring the city you love.
That's why we've teamed up with Transport for London to help you tap into the wonderful world of off-peak. We know that affordable, convenient public transport is the key to accessing the best that London has to offer – and thanks to TfL's affordable off-peak fares and other discounts across the network, the possibilities for adventure are wider than ever.
For the next few months, we'll be unveiling fun, unexpected and exciting experiences you can have in London, all during off-peak hours. We'll reveal fabulous family adventures to be had on weekdays and during school holidays, beautiful spots to escape the inner city on weekends, and amazing hidden gems to discover in the evening.
And that's not all: we've also launched the Cultural TfL Map– an interactive map of TfL's network, which reveals more than 800 Time Out-recommended museums, galleries, activities and more near each station. Every experience is just a short walk (or bus) from a Tube, DLR or Overground station, and most are accessible through the wonderful world of off-peak.
Remember to check TfL Journey Planner before you travel.