The best pub trivia nights in Melbourne
Knowledge is power (and free jugs of beer) at these boozers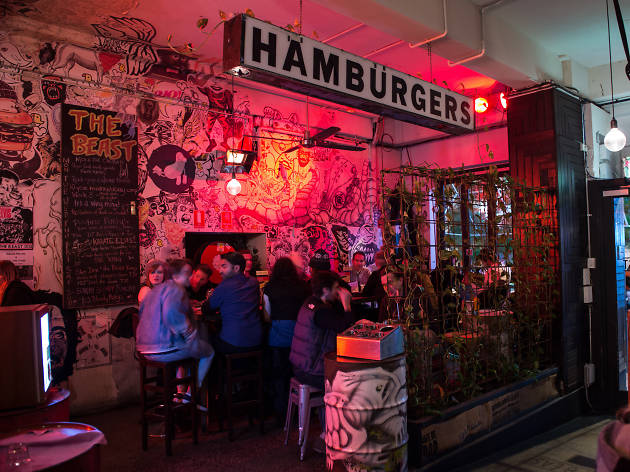 Fancy yourself a bit of a general knowledge whiz? Put your brains to the test at these pub trivia nights, where questions on anything from film to sport are supplemented by cool beers and food specials.
Pub trivia isn't the only fun you can have while drinking – check out our top bars for dancing, first dates and live music.
Ten great pub trivia nights in Melbourne
Best for: Sports lovers and those who like their trivia a bit higher-fi
Quizmeisters trivia is a full audiovisual show, with video-based games, animations and heaps of fun. The company has been running trivia at the Mt View for years, and it's always full. Book early to avoid disappointment. First prize gets you a $50 voucher for the pub, and second gets you $20 to spend at the bar. There are also games throughout that can win you jugs of beer. The venue itself was crowned Time Out's best sports pub of 2017 – so you can watch the game while you rack your brains.
Tue 7.30pm. Free.
Best for: Wine lovers in the north
Here's a little knowledge nugget for you: northside royal Courtney Barnett once pulled pints at this northside hipster pub. But while you won't find the Avant Gardener herself behind the bar these days, it's still the friendly, super-chill bar staff that make this Funky Bunch trivia night special. They're given the answer to one curly question in advance each week, which they'll reveal if you tip sufficiently when prompted by Ivan, your quiz master. Our advice: arrive hungry and order a burger (you can't go wrong with the beef, Southern fried chicken or eggplant variety, and they even do gluten-free buns), then tip an extra dollar or two. House wine is also only $6 all night, so even if you don't win trivia, you're still winning.
Tue 8pm. Free.
Best for: Those feeling a bit bolshie
No corporate trivia here. Peter 'Dr Pump' Lawler from 3RRR hosts trivia at Fitzroy's low-key band venue and bar. There are $6 Sailor Jerry rums and $6 gins available on the night, so even if your team doesn't come first, you can still emerge a winner. First prize gets a $50 drink voucher, and there are spot prizes of jugs of beer throughout the night.
Tue 7.30. Free.
More great Melbourne drinking experiences
Melbourne is a city that really knows how to do pubs. From beer halls with more than 50 craft beer taps to cozy locals with a great fireplace, there's a pub for every occasion.