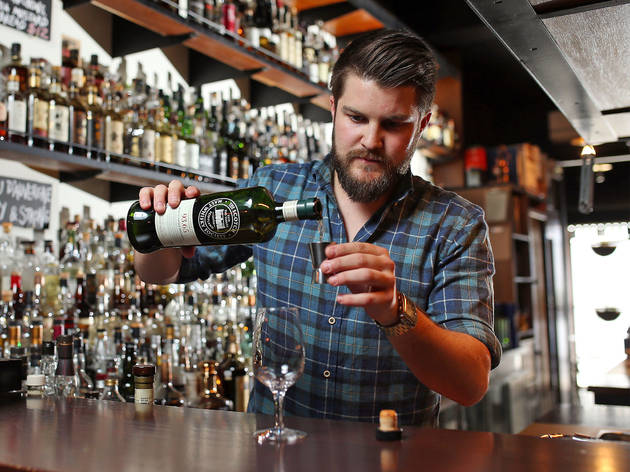 The best whisky bars in Melbourne
From Scottish varieties to American, Japanese and Australian, there are endless flavours of whisky to explore around town
Whisky (or whiskey, if you prefer the American varietals) isn't just for hardcore drinkers with stomachs of steel. There are so many types of whiskies – from dark smokey drams to smoother malts – that all a drinker needs to do is find one that suits their individual palate. One of the fastest ways to do this is to find a bar with staff who know how to make a great recommendation.
Still thirsty? Here are Melbourne's 50 best bars and the best places to drink a decent cocktail.
Your dinner plans sorted
Unless you have the metabolism of a nine-year-old, and the finances of a Kardashian, you never stand a chance against Melbourne's ferocious dining machine. The openings just don't stop and ain't nobody got time to keep on top of what's what. Except us, that is. So behold, our eat-and-destroy list – a guide to Melbourne's 50 best restaurants.
Best selling Time Out Offers