Amex Eats Melbourne | American Express x Time Out
Delicious inspiration for your next meal out, from great outdoor venues to excellent antipasto plates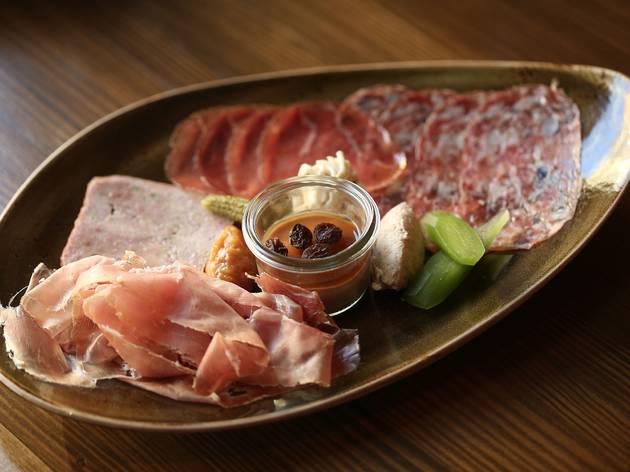 Whether you're keen to impress a date on a beautiful terrace, or simply want the most for your hard-earned, Amex Eats has you covered.
Keen to collect instant rewards? You can thanks to our Side with Amex program. For more great offerings, return to the American Express casual dining hub.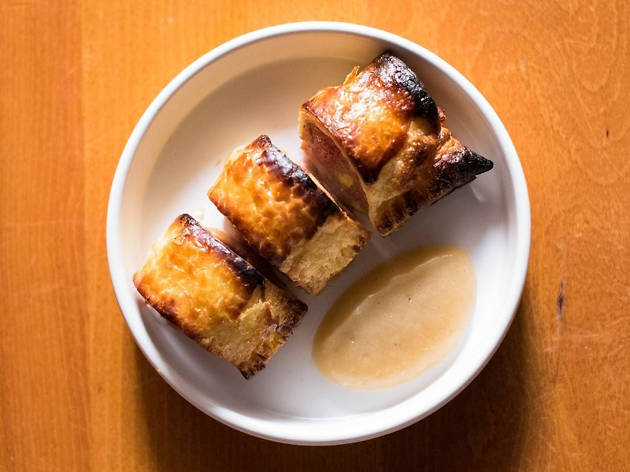 Bar snacks to accompany a drink in Melbourne
You know how it is. You pop in for a quick drink when a glance at the snacks menu reminds you that something to do with your other hand would complete this picture of pre-dinner bliss. Maybe it's a little cheese and cured meats to whet the appetite; some dips to sate the rumblings of a hungry stomach; or a bridging meal that could be a snack or could be dinner depending on how you're feeling. And the best part is, whether you go on to make a meal out of it or leave it there, you can pay for all of these bar snacks using your American Express.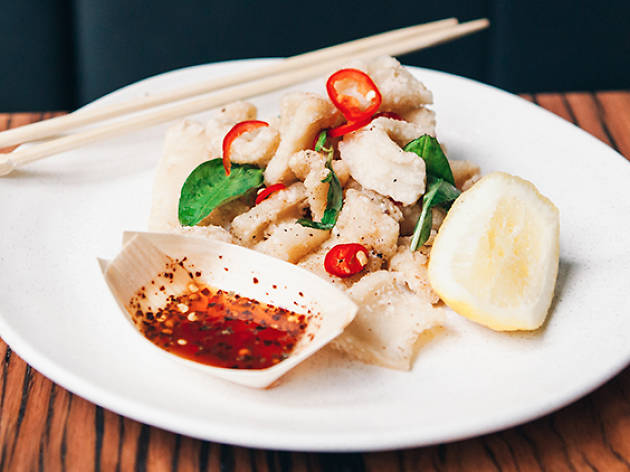 Salt and pepper squid in Melbourne
Deep fried squid, calamari, salt and pepper squid – whatever you want to call it and whichever way you want to fry it – it comes up on every other menu in Melbourne. From pubs to fine diners, Italian institutions to the local fish and chip shop, we scooted around the city to see who's frying up the cephalopods in the most interesting of ways, and letting you pay for your salty fried treat using your American Express.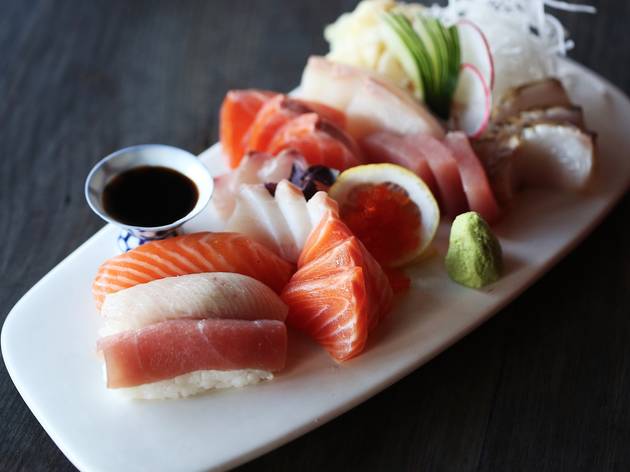 Superb seafood in Melbourne
It's always a good time to indulge in fancy seafood. We scoured the city for the best fish and shellfish dishes around, spanning pastas, rolls, tacos, sashimi, mousse, croquettes and much more. Then, when it comes to getting the bill, you can pay in confidence knowing these venues welcome American Express.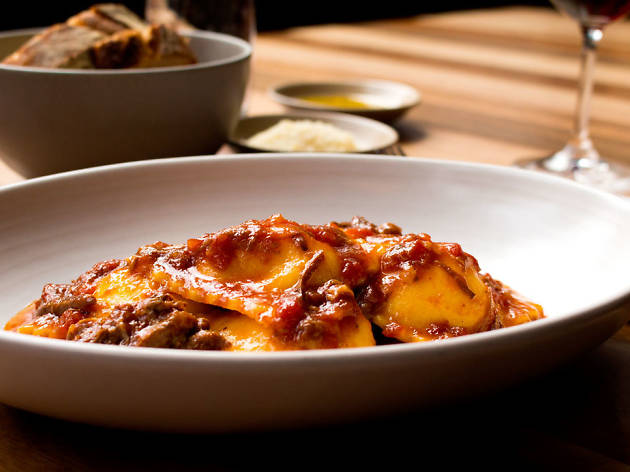 Authentic pasta dishes to try in Melbourne
Twirling spoons at the ready? We've scoured Melbourne's many Italian restaurants to find these Nonna-approved pasta dishes, from pillowy soft gnocchi to tangy pesto just made to be sopped up with bread. The best part? You'll be able to dine in confidence with the knowledge that these venues welcome American Express. Buon appetito!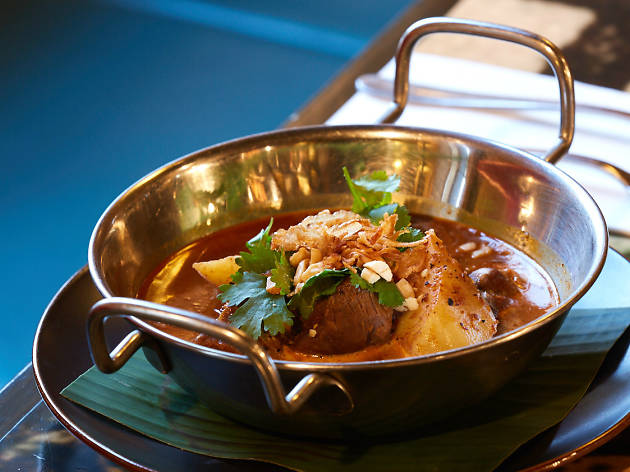 Curries that Melbourne spice fans need to try
A dish born in the Indian subcontinent, curry has been adopted and adapted by many cuisines, from Thailand to Malaysia and Japan-via-Britain, with each culture applying their own configuration of herbs, spices and fresh ingredients to create something entirely new. Next time you're hankering for a serving of saag aloo, massaman or goan barramundi curry, hit up one of these restaurants around town. And after you've used your naan to mop up every last drop, you can pay in confidence knowing these venues welcome American Express.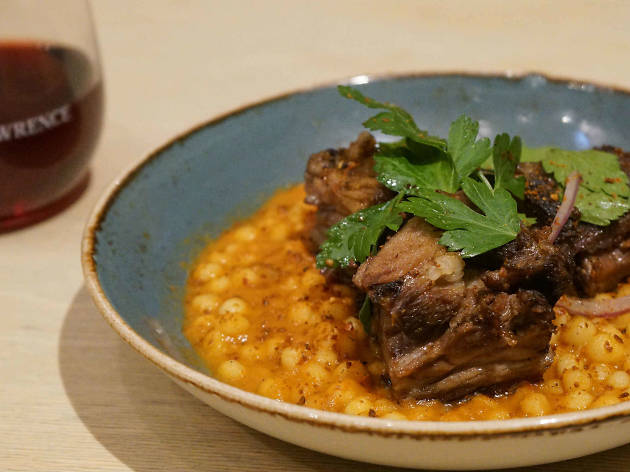 Slow-cooked winter warmers in Melbourne
When the mercury drops it's prime time to revel in the succulence of slow-cooked meat. Enjoy tender goodness on a simple burger, in a hearty pasta or unapologetically front and centre on your plate. However you swing it, here's our pick of some of Melbourne's best, which you can conveniently pay for with American Express.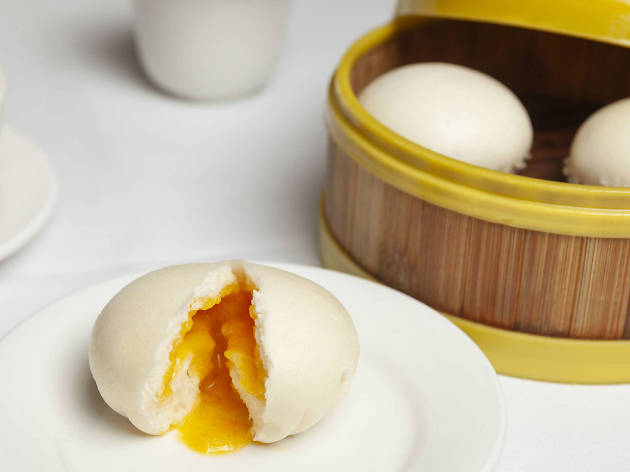 Dim sum to try in Melbourne
Melbourne is home to excellent Chinese restaurants that serve up dim sum with serious style. Whether you're after an elegant banquet, a hangover-soothing repast or some steaming hot dumplings, these restaurants have some seriously great dim sum dishes. At all these venues, you'll be able to dine in confidence with the knowledge that they welcome American Express.
Amex Eats: Top picks
Explore the many ways American Express has your back