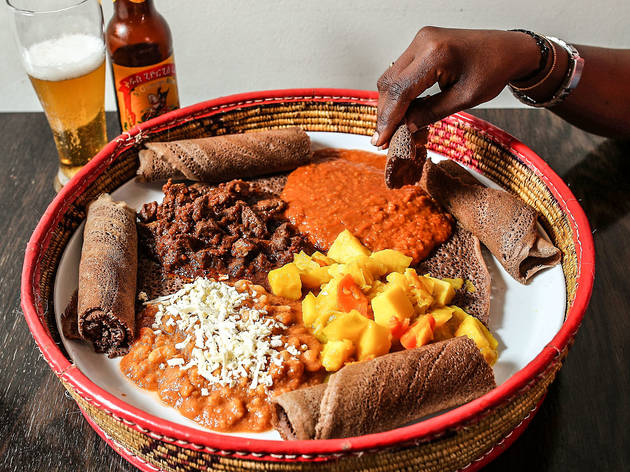 The best gluten-free cafés and restaurants in Melbourne
Dine in digestive peace at these gluten-free venues around town
If you are a person who cannot eat gluten, dining out can be difficult to navigate. So many foods use gluten as a binding and preserving agent, and for coeliacs, the risk of cross-contamination is also a problem. That's why we rounded up this list of gut friendly restaurants and cafés where you and your gluten-free pals can dine in peace, safe from the spectre of surprise gluten.
Don't eat meat? Right this way to the best vegetarian restaurants in Melbourne. Once you've eaten well, why not tick something off your Melbourne bucket list.
Recommended: The 50 best restaurants in Melbourne
Gluten-free restaurants in Melbourne
Don't eat meat or dairy?
If you don't like food with faces (or food derived from animal products, like dairy or egg), it's becoming easier and easier to eat out, and eat well. Some are embracing veganism as a lifestyle choice; others are passionate about animal rights.
Best selling Time Out Offers