The best public barbecue spots in Melbourne
Bring some snags and some friends to a Melbourne park this summer and you could help find a cure for cancer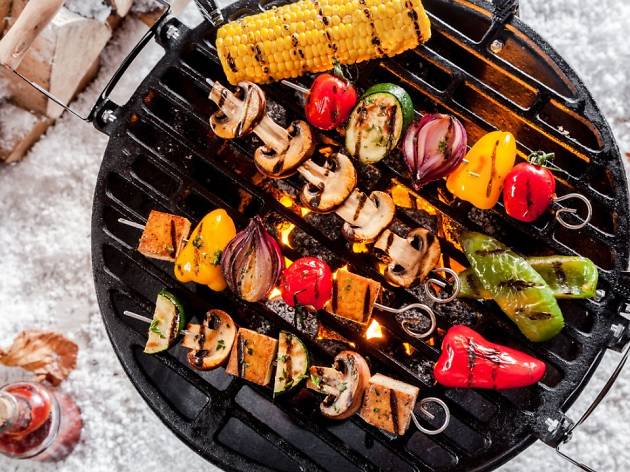 It's the great Aussie tradition: loading up the esky with summertime tucker – burgers, salads, bread rolls and tomato sauce (lots of tomato sauce) – and basking in the sunshine over a barbecue.
This summer, Cure Cancer is inviting Australians to make their barbecues into BarbeCUREs and help raise funds for lifesaving cancer research. Cure Cancer's first BarbeCURE campaign launched in 2016 and has raised over $731,000. This year Cure Cancer aims to raise another $450,000 and reach their $1,000,000 target and find another five cancer researchers. To sign up, simply head to the website.
Don't have a barbecue at home? No problem. Check out our guide to Melbourne's best public barbecue spots below. Most of these have electric or gas-powered barbecues, but keep an eye on fire restrictions. And don't forget your hat and sunscreen.
For more alfreso dining fun, check out our guides to Melbourne's best picnic spots and pre-packed picnics.
Get barbecuing at these locations
Fancy a picnic instead?
From verdant parks to pristine riverbanks, these are the best places to roll out the rug, break out the basket and chill out with your mates.