The most romantic hotels in Melbourne
In the name of love, book a stay in one of the city's most romantic hotels and set the scene for seduction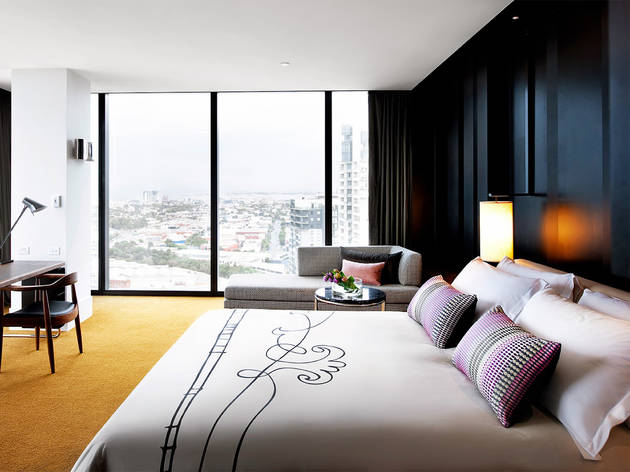 To those who say that cheeky staycations aren't a good use of money – you're doing romance wrong. Booking a night in a luxe hotel is a rare and wonderful treat. Here are a few ideas on where to splash out for the night – now it's up to you to decide on where to go for dinner and where to enjoy a nightcap before bed.
The most romantic hotels in Melbourne
Haven't found what you're looking for?
We all have different preferences when it comes to hotels – perhaps you're a fan of staying right in the middle of the action; maybe you're happy to chill out in a boutique hotel in a cute neighbourhood. Whatever kind of vacation (or staycation) you're after, we've got you covered.
Read more