Heads up! We're working hard to be accurate – but these are unusual times, so please always check before heading out.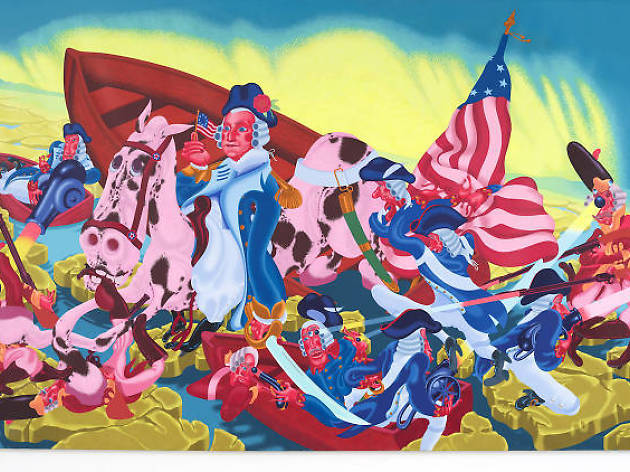 The best museum exhibitions in NYC right now
Searching for listings and reviews for the best New York museum exhibitions and shows? We have you covered.
UPDATE: Many museums have been closed due to coronavirus. Events on this list may be affected by these cancelations—if you're unsure, please call ahead to confirm.
New York City has tons of things going for it, from incredible buildings to breathtaking parks. But surely, the top of the list includes NYC's vast array of museums, covering every field of culture and knowledge: There are quirky museums and interactive museums, free museums and world-beating art institutions like the Metropolitan Museum. Between them, they offer so many exhibitions, of every variety and taste, that it's hard to keep track of them. But if you've starting to suffer a sudden attack of FOMA, fear not! We've got you covered with our select list of the best museum exhibitions in NYC.
RECOMMENDED: Full guide to museums in NYC
Best museum exhibitions in NYC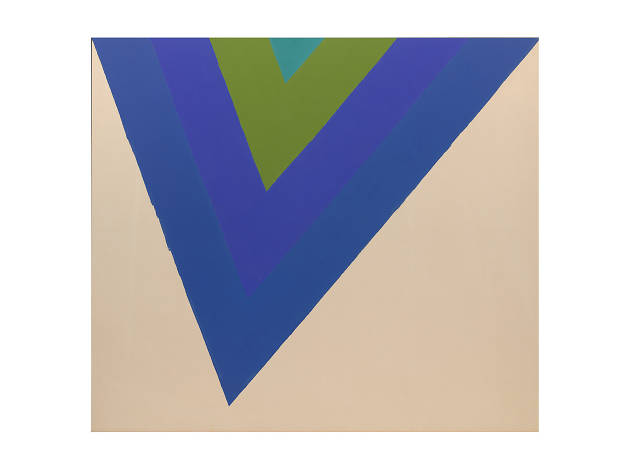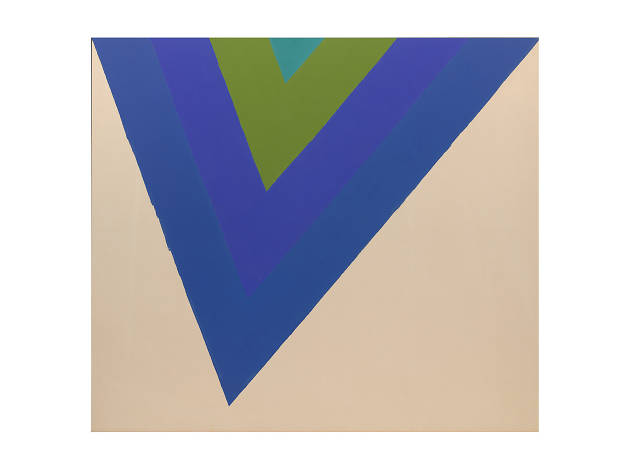 Photograph: © 2019 The Kenneth Noland Foundation/Licensed by VAGA at Artists Rights Society (ARS), NY
By the late 1950s Abstract Expressionism had run its course, while its core tenet—that painting through gestural brushwork constituted a kind of existential theater with the artist as star—had hardened into orthodoxy. Representational styles like Pop Art emerged in reaction, but there remained a group of painters committed to abstraction who looked for a fresh approach. They found it through an emphasis on color achieved by soaking thinned pigments into the canvas instead of slathering it on the surface. Variously called Lyrical Expressionism or Color Field painting, the style was championed by New York art critic Clement Greenberg (whose previous writings on Pollock, De Kooning, et al. were instrumental in boosting AbEx) though its impact was largely confined the early 1960s. This exhibition revisits that period with works by key figures of the time such as and Morris Louis, Kenneth Noland and Jules Olitski.
The Metropolitan Museum is celebrating its 150th anniversary this year, and in light of all of those years passing by, the Costume Institute is mounting this exhibition about fashion's relationship with time. The show explores how fashion's history is both linear and cyclical: On the one hand, there's no more reliable marker for a particular period than the clothes being worn at the time; yet on the other hand, fashion itself often looks to the past for inspiration. The Met reaches into its vast collection to explore how fashion often moves forwards by moving back.
Combining Pop Art and feminism, Niki de Saint Phalle was a midcentury French-American artist who was also one of the few women sculptors to work on a monumental scale. One of her notable works was the waist-down half of giant female figure on her back with her legs spread to reveal a vagina-shaped opening that crowds of visitors could enter. She also "painted" by shooting a gun at pockets of paint concealed behind canvas, which would then bleed out various colors.