Easter in NYC guide
Celebrate Easter in NYC and soak up spring in the city during the always-fun Easter Bonnet Parade and various egg hunts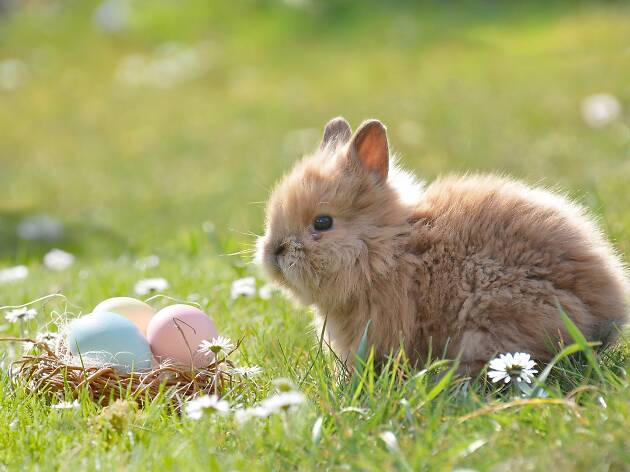 As with all things to do in spring, one of the best ways to celebrate Easter in NYC is to spend time discovering the best things to do outside. One of our favorite outdoor events is the annual Easter Bonnet Parade where marchers sport whimsical hats. That's still happening this year, but it's taking place virtually. Check out the annual event and grab some brunch followed by leisurely day-drinking at one of the city's finest outdoor beer gardens. In case the weather is lousy, there are plenty of indoor Easter events (and indoor egg hunts), too. Unfortunately, many classic events won't be taking place this year. But you can get your flower fix by visiting the New York Botanical Garden, which is currently showing a small version of its annual orchid show. For more ideas on how and where to celebrate, use our handy guide to plan the ultimate Easter weekend in New York equipped with pastel eggs, chocolate bunnies and more.
When is Easter 2021?
This year, Easter is on Sunday, April 4, 2021.