101 things to do in New York City in the fall 2013
Clear your schedule: Our fall calendar of things to do in New York—festivals, parades, shows, new activities and more—will fill your planner through November.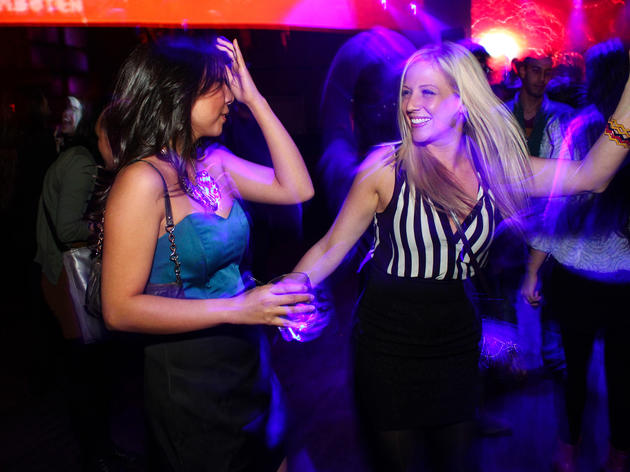 1/10
Photograph: Grace Chu
1. Dance at Verboten's new club, one of the best things to do in New York in the fall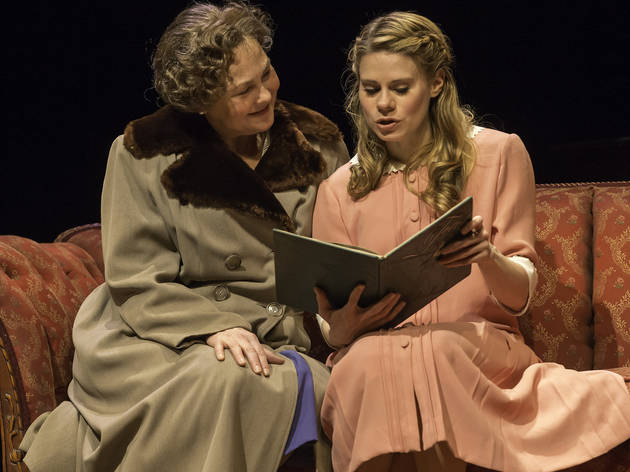 2/10
Photograph: Michael J. Lutch
2. See Zachary Quinto and Celia Keenan-Bolger in The Glass Menagerie, one of the best things to do in New York in the fall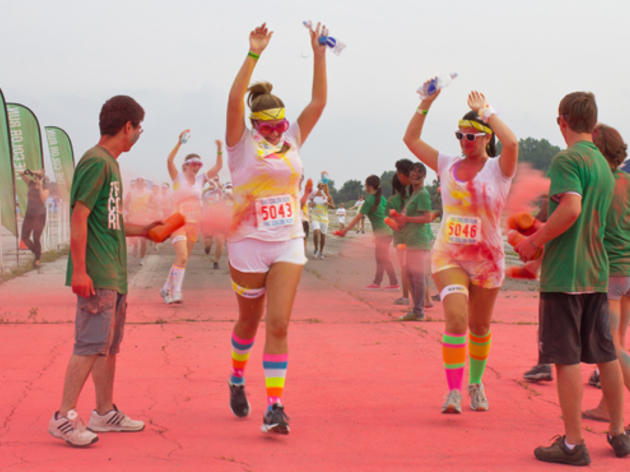 3/10
Photograph: Nadia Chaudhury
3. Race in the Color Run, one of the best things to do in New York in the fall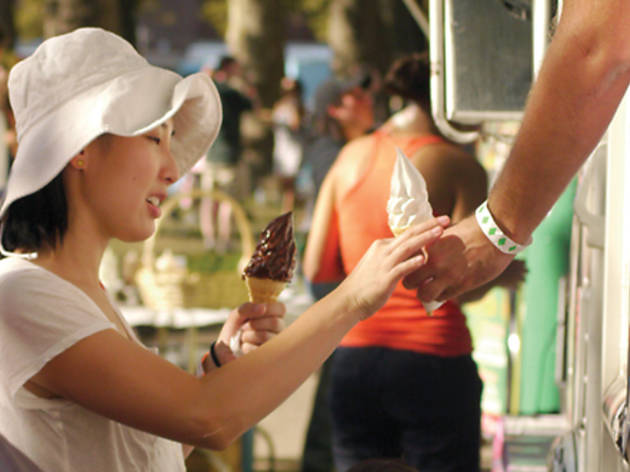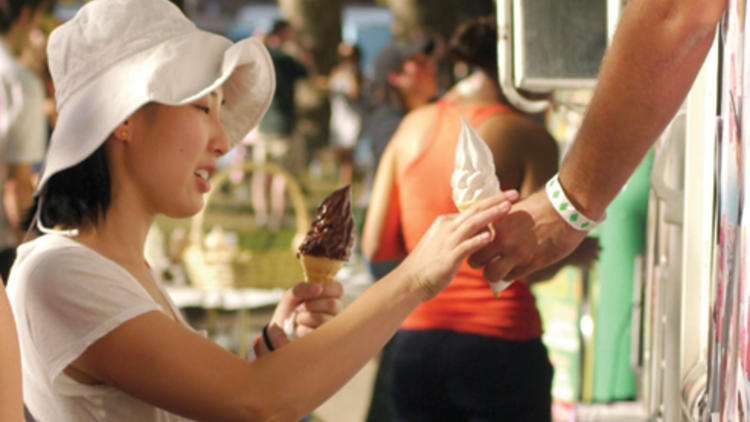 4/10
Photograph: Fredric King
4. Try food truck treats at the 2013 Vendy Awards, one of the best things to do in New York in the fall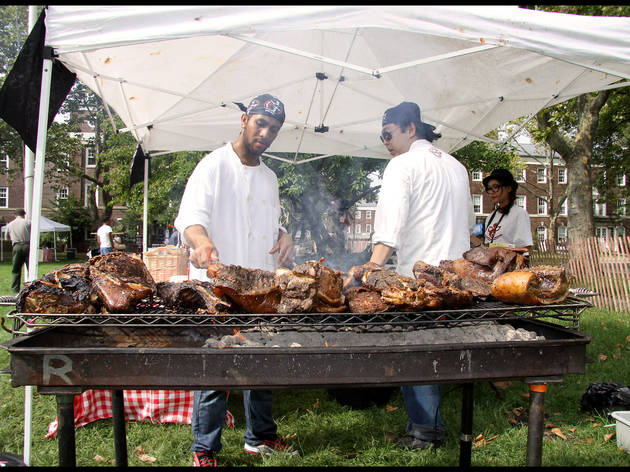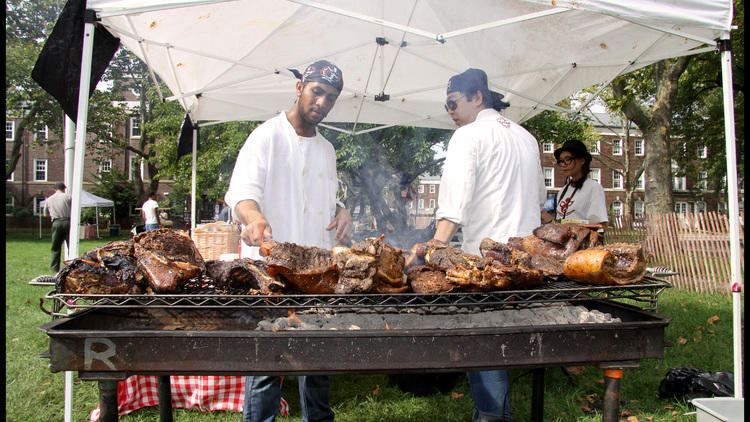 5/10
Photograph: Walker Esner
5. Go the whole hog at Pig Island, one of the best things to do in New York in the fall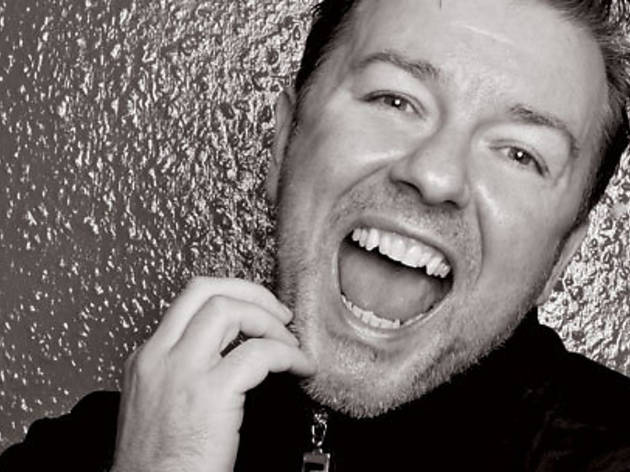 6/10
Photograph: Andy Hollingworth
6. Get in line and snag tickets to the sold out TimesTalks: A Conversation with Ricky Gervais, one of the best things to do in New York in the fall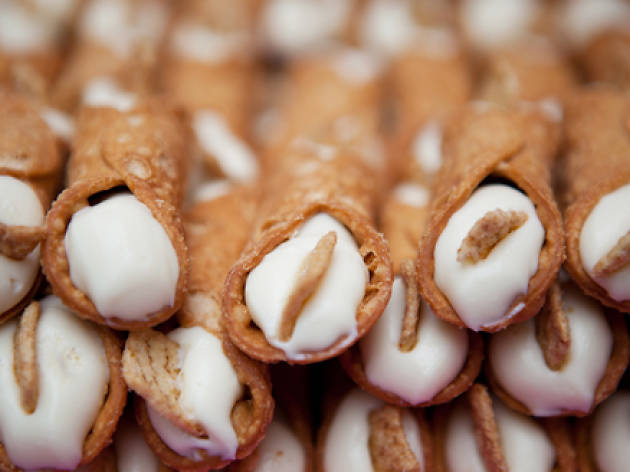 7/10
Photograph: Phyllis B. Dooney
7: Join the festivities at the Feast of San Gennaro, one of the best things to do in New York in the fall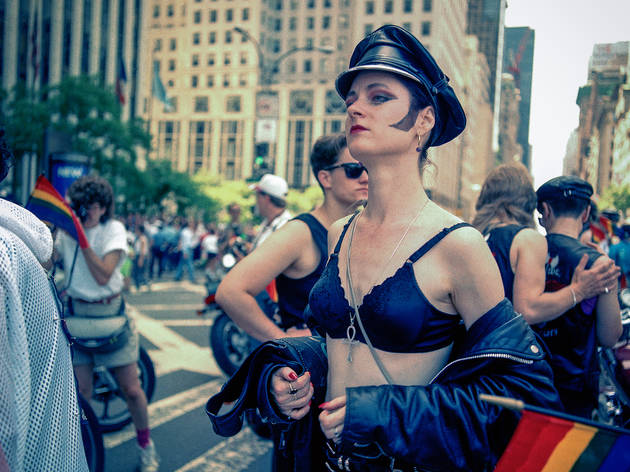 8/10
Photograph: Joyce Culver
8. Explore LGBT style at "A Queer History of Fashion: From the Closet to the Catwalk," one of the best things to do in New York in the fall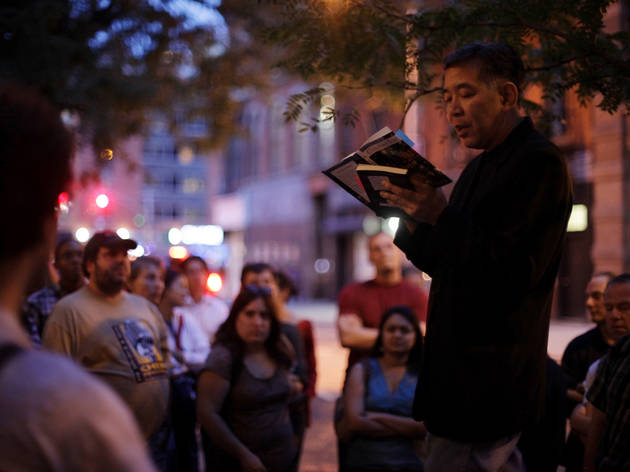 9/10
Photograph: Derek Van Gorder
9. Binge on books during Lit Crawl NYC, one of the best things to do in New York in the fall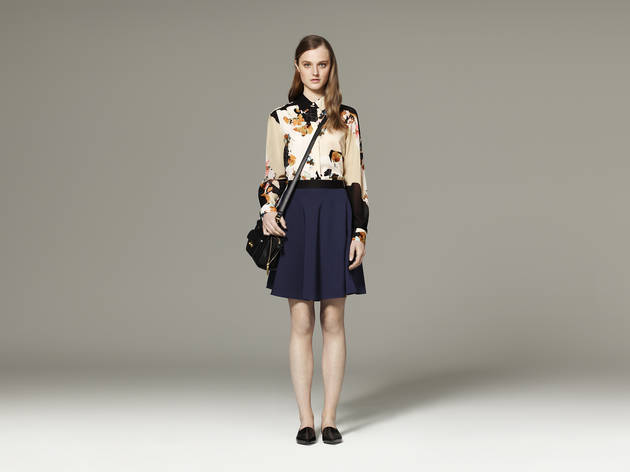 10/10
10. Cop a fresh, affordable look with the new clothing line 3.1 Phillip Lim for Target, one of the best things to do in New York in the fall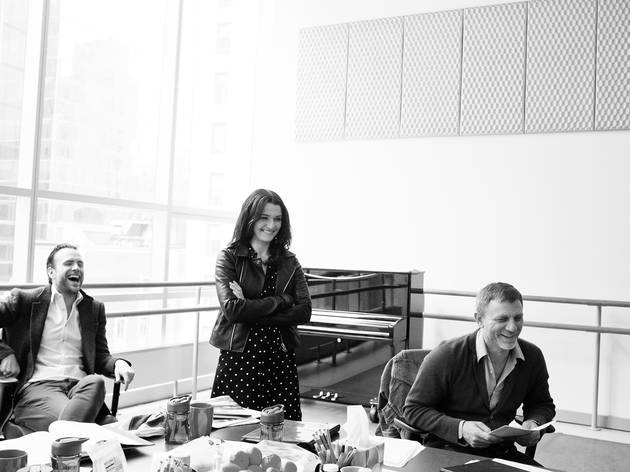 Based on his own infidelity, Harold Pinter's 1978 play runs backward—starting with the aftermath of a failed marriage and ending with its promising start. Guiding us through the triangulated chronology are Daniel Craig and Rachel Weisz, doing the art-imitating-life thing by playing spouses. Rafe Spall is the homewrecker in this revival staged by the great Mike Nichols.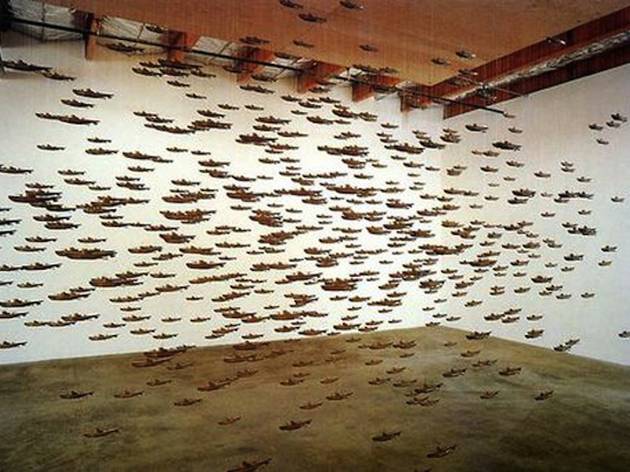 The New Mu gives over its entire building to this first major New York survey of legendary L.A. artist Chris Burden, who emerged in the early 1970s as the enfant terrible of performance art. He had himself shot in the arm, for example, and once used the back of VW bug as the cross for his self-crucifixion. Over the ensuing decades, he moved into creating complicated sculptural objects and installations, such as a built-from-scratch automobile and a toy-model metropolis, featuring miniature freeways teeming with tiny cars zipping by at breakneck speeds. This show covers it all, offering New Yorkers a rare comprehensive look at one of the most innovative artists of the past 40 years.
A massive multidisciplinary arts and media complex is headed for Downtown Brooklyn, spearheaded by local art nonprofit BRIC. The 40,000-square-foot BRIC House will feature a contemporary art gallery, a performance space, a glass-walled television studio, a work and performance studio, and a café. Planned events include a monthly House Parties dance-party series, a drop-in free lecture and storytelling Stoop series, and several artist residency programs. To celebrate the opening, BRIC's offering three days of free programming on its first weekend, including a block party with food trucks, Artist Parade, a multimedia installation by Addams Family set designer Julian Crouch, Bang on a Can musician Mark Stewart and filmmaker Ragnar Freidank, plus a concert by local pan-Caribbean collective Natural Expression Rhythm Band.
Things to do, Literary events
"It's The New Yorker in 3-D, but without the funny glasses," says David Remnick, editor-in-chief of The New Yorker, of its signature festival. Over the course of a weekend, staff writers and editors from the magazine interview dozens of movie stars, authors, musicians and more. The lineup is announced Sept 5, while tickets go on sale Sept 13 and usually disappear in a blink; do your utmost to secure a pass—your brain will thank you for it. Various locations, times and prices; visit newyorker.com/festival for details.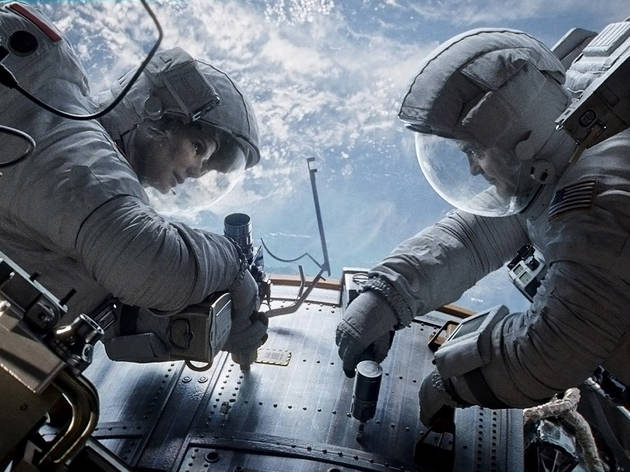 We'll see anything by the highly talented Alfonso Cuarón, who directed the best Harry Potter installment (2004's Prisoner of Azkaban) and the memorably dystopic Children of Men (2006). If the awe-inspiring trailers for his sci-fi thriller about two astronauts (Sandra Bullock and George Clooney) stranded in space are any indication, we're in for an even wilder ride than usual.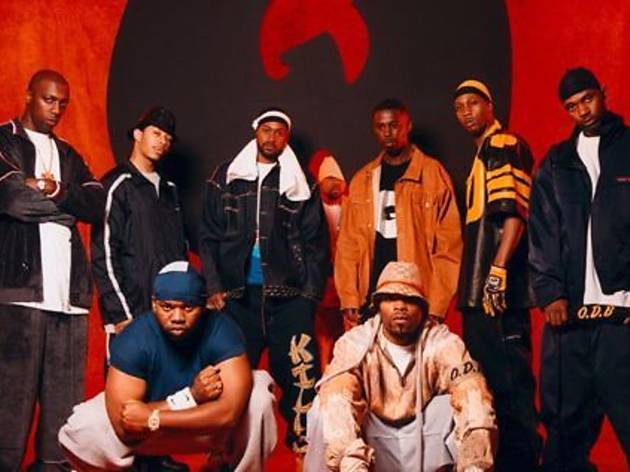 Music, Rap, hip-hop and R&B
Rock the Bells is celebrating its 10th anniversary, which accounts for one of the strongest lineups wall to wall that we've seen in many a year. Headlining is Wu-Tang Clan—appearing with, we kid you not, "Virtual ODB." (Virtual 2Pac wept.) You'll also see Pretty Lights, Black Hippy, A$AP Mob, Kid Cudi, J. Cole, Big Sean, Tyler, the Creator and many, many more.
Things to do, Classes and workshops
Heat-seeking capsaicin lovers won't want to miss this fiery festival. Tour the pepper plants in the Brooklyn Botanic Garden's Herb Garden and ignite your palate with gratis tasting samples, including hot sauces, chili-infused chocolates (from the likes of Jomart Chocolates and Nunu Chocolates) and salsas from more than 40 local vendors. While you nibble, watch performances by NOLA funk and hip-hop outfit Stooges Brass Band, indie salsa band Bio Ritmo, the Afro-Brazilian Dendê Macêdo & Band and Dance China NY. If you want to experiment with the incendiary veggie on your own time, stop by the Chile Pepper Farm Stand, which will feature goods from local purveyors such as East New York Farms.
Museums, Science and technology
Opening Oct 5, the newest addition to AMNH's Hayden Planetarium launches you on an astronomical adventure—from Jupiter's atmosphere to the Mount Wilson Observatory in California, where Edwin Hubble first discovered other galaxies. Learn how dark matter (a.k.a. invisible matter) and dark energy (the force that accelerates the universe's expansion) shape outer space, and follow scientists on their journey to unearth cosmological mysteries. Dr. Neil deGrasse Tyson narrates.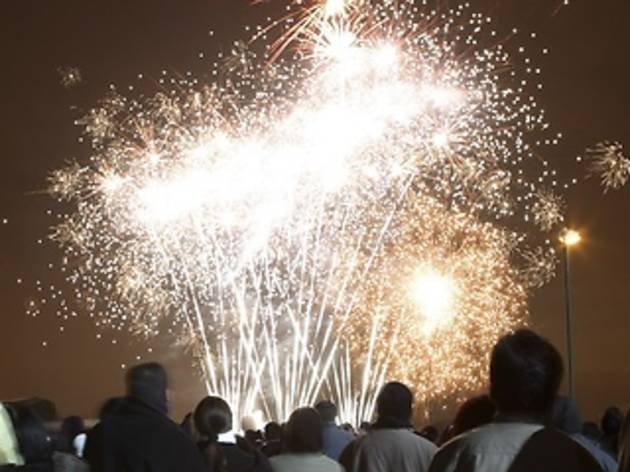 Nothing says "Autumn is really here, mofo" like wooden bins full of just-picked apples and bottles of freshly pressed cider. These icons of the season will be in abundance at this annual festival (formerly called the Queens County Farm Museum Apple Festival). Listen to a Country-Western band, take a hayride ($2) or sip the good stuff from Jericho Cider Mill (glass $1.25, quart $3, half gallon $4.50, gallon $7.75).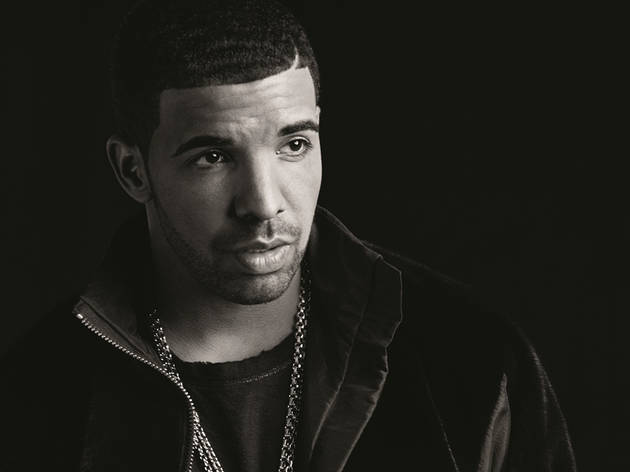 Music, Rap, hip-hop and R&B
Hip-hop's Prince Charming hits town for two arena-show screamfests. Last time we talked to the star, he told us that he has a special chest where he keeps the bras thrown at him onstage. We're guessing that by now Drake could keep a small country in "support." Speaking of which, heat-seeking soul smoothie Miguel and Atlanta rapper Future lend their support at these gigs. Ahem.
Hurricane Sandy put the kibosh on this annual procession last year, so we're looking forward to it making a triumphant return for its 40th anniversary. But it needs your help to overcome the financial impact of 2012's cancellation and will be launching a Kickstarter campaign on Sept 19. Dig deep, and not merely one of the rewards will be a spot at the puppet-making workshops in upstate New York. This year's theme is Revival, and the parade will honor New Yorkers who stepped up to help the community after Sandy. They'll be joined by the awe-inspiring puppets created by Superior Concept Monsters, the Madagascar Institute, the Puppeteers' Cooperative and Basil Twist's studio, among others, as well as the Hungry March Band, the On the Lam Band and 35 more musical troupes. Sign up via halloween-nyc.com now to volunteer to be a puppeteer or a performer in the procession. To walk in the parade, turn up in costume (start at Sixth Ave between Canal and Spring Sts; Oct 31 6:30–8:30pm). Parade: Sixth Ave from Spring St to 16th St.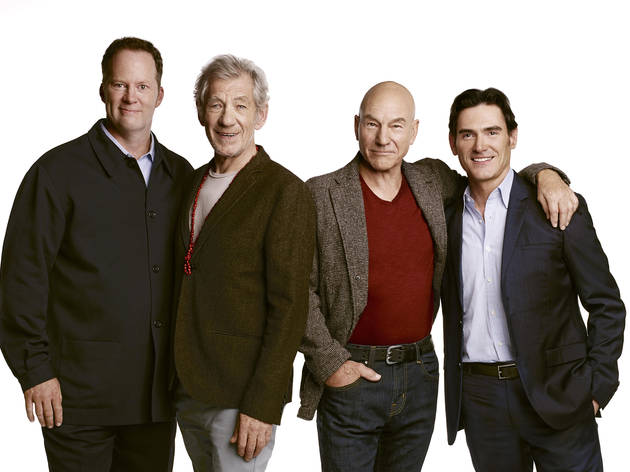 One of the earliest and most influential examples of theater of the absurd, Samuel Beckett's Waiting for Godot returns to Broadway with X-Men collaborators Ian McKellen and Patrick Stewart. They perform it in rep with Harold Pinter's No Man's Land, a crepuscular study of death and memory. Shuler Hensley and Billy Crudup round out the casts.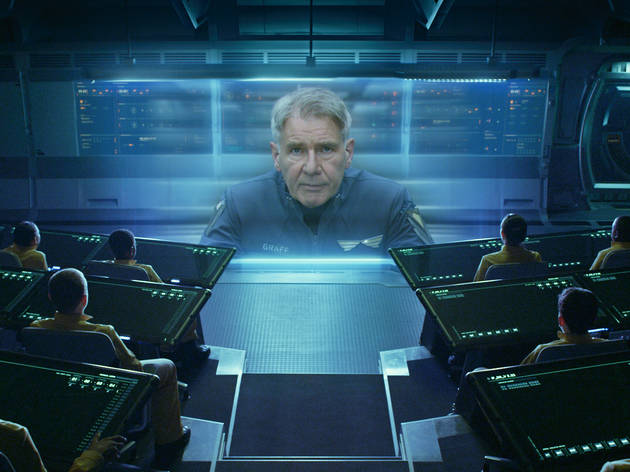 His regrettable views on gay marriage notwithstanding, novelist Orson Scott Card can claim to have written one of the most provocative sci-fi stories of the past 30 years: a tale of future children trained to become military geniuses long before their ethics catch up. Here's hoping the script isn't dumbed down.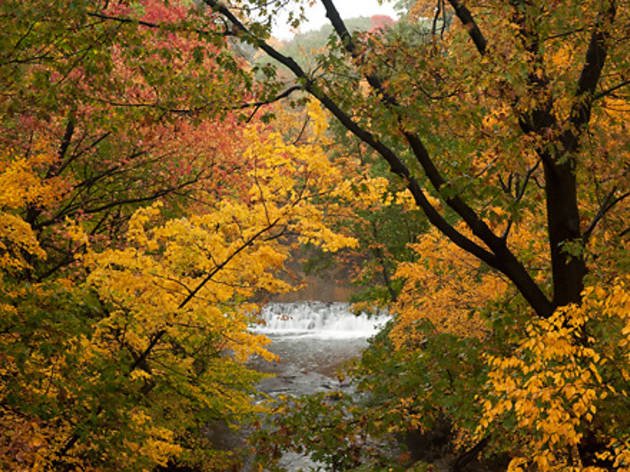 Things to do, Walks and tours
Experience the colors of the season in the New York Botanical Garden's Thain Family Forest, a 50-acre thicket which boasts sweet gums, whose star-shaped leaves turn red and purple as autumn progresses, and tulip trees and hickories which display vivid golden yellows. During this annual series, gratis guided tours will point out seasonal foliage and birds, as well as offering free canoe trips, courtesy of the Bronx River Alliance. While you'll also see arborists demonstrating how to scale trunks, sign up in advance for a Recreational Tree Climbing class ($135, members $122) to try it yourself.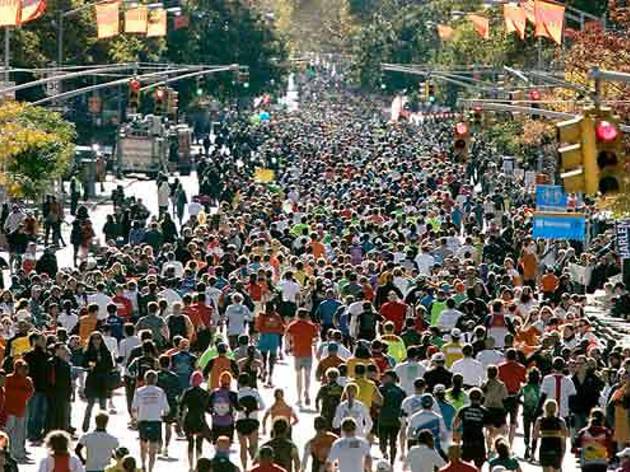 More than 40,000 marathoners hotfoot it (or puff, pant and stagger) through all five boroughs over a 26.2-mile course. Stake out a lively spot—we recommend along Fourth Avenue in Park Slope, Brooklyn; First Avenue between 60th and 96th Streets in Manhattan; or Central Park South near the finish line—to cheer on the passing throngs. Visit ingnycmarathon.org for more details.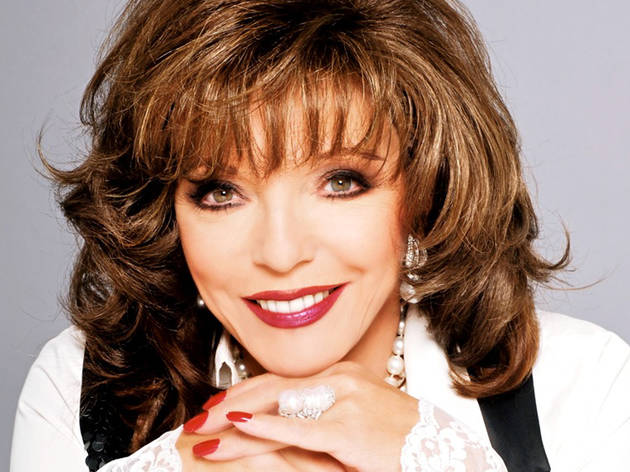 Camp vamp icon Joan Collins—indelibly etched in our memories as Dynasty villain Alexis Carrington Colby—glams it up in a night of stories from her jet-setting life, brought to you by queer-nightlife king Daniel Nardicio.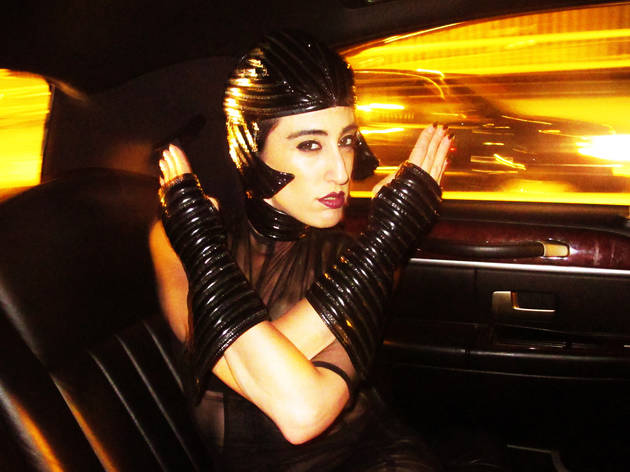 Photograph: Jason Rodgers
Books: The Fun: The Social Practice of Nightlife in NYC
You can't spell party without art, and this review—edited by Museum of Arts & Design public-programs director Jake Yuzna—looks at the intersection of the two worlds. In addition to profiles of the individuals (Earl Dax, Sophia Lamar, Ladyfag) and collectives (FCKNLZ, Silent Barn, Xtapussy) that enrich New York's after-dark cultural landscape, the book also features experts—such as Michael Musto and Susanne Bartsch—weighing in on NYC's '80s and '90s party scenes. Look out for MAD's the Fun conference (Nov 8–10), a weekend of panel discussions and lectures on topics like nightlife regulation, online party promotion and the art of hosting, which coincides with the publication's release.
As always, the New York Comedy Festival is comedy's most massive happening of the fall. It celebrates its tenth anniversary this year with a hell of a lineup. The preliminary schedule includes Larry David (in conversation with David Steinberg), Wanda Sykes, Whitney Cummings, Bill Burr, John Mulaney and plenty more. If these big-ticket shows, going down at grand venues like the Theater at Madison Square Garden and Carnegie Hall, don't appeal to you (or your wallet), there will also be emerging and indie comedians performing. Stay tuned for further lineup announcements as we move into fall. Visit nycomedyfestival.com.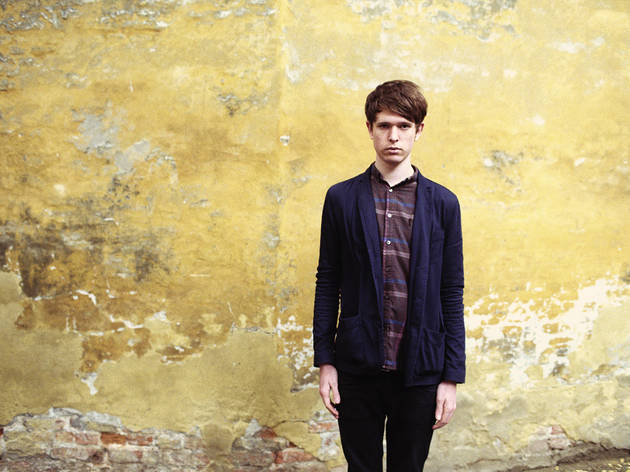 Music, Rap, hip-hop and R&B
With a new album under his belt—Overgrown is the follow-up to 2011's stunning debut—24-year-old Brit James Blake returns to the city for two big dates. Expect a set of his trademark sparse, dubstep-wobbled falsetto soul, with funky, R&B-flecked new material, and (fingers crossed) his lovely cover of Joni Mitchell's "A Case of You."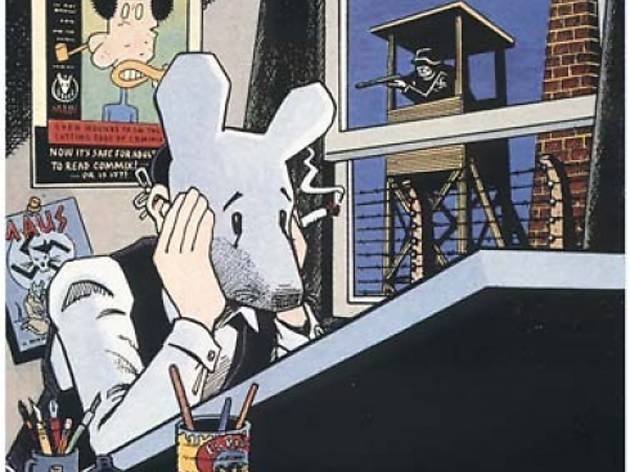 Spiegelman, who did more than anyone to legitimize the graphic novel with his Holocaust-themed classic, Maus, gets the retrospective treatment, with a survey that includes hundreds of original drawings spanning his groundbreaking career, from his late-1960s days as part of the underground comix movement to his work on some of The New Yorker's most compelling and controversial covers.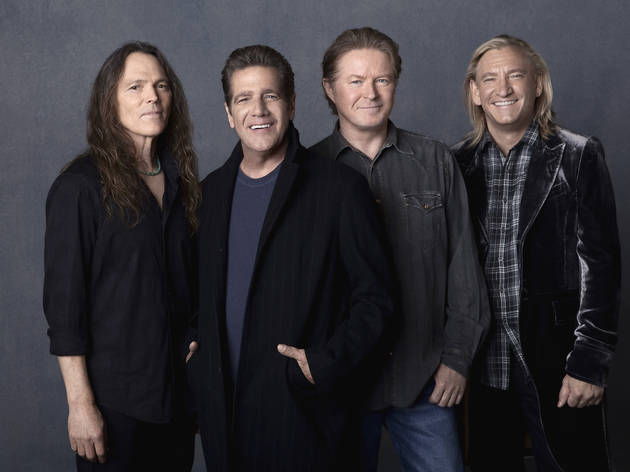 Music, Rock, Pop & Hip-hop
Sure it's easy to laugh at the Eagles; the arrangements are slicker than an otter in olive oil, the four-part harmonies scarily perfect, and the smiles dazzlingly white. But can you truthfully say that the sprawling, lysergic fantasy that is "Hotel California" has never had you air-guitaring on your knees? Nor has "Desperado" had you weeping in your beer? Pull on your best denim shirt and surrender to the noncool, mighty power of these Cali legends, whose current tour—including principals Glenn Frey, Don Henley, Joe Walsh and Timothy B. Schmit, as well as founding guitarist Bernie Leadon—arrives on the heels of a sprawling documentary, History of the Eagles.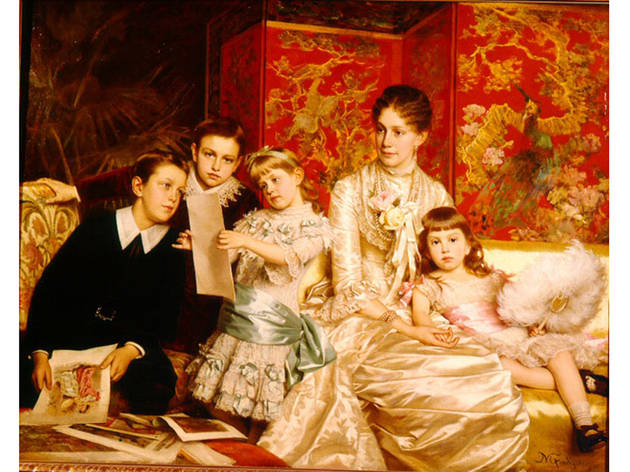 The phrase more money, more problems would not have sat well with upper-class early-20th-century New Yorkers, who flaunted their wealth in the form of jewelry, furs and elaborate houses. This exhibit, the first in the newly christened Tiffany & Co. Foundation Jewelry Gallery, displays 100 glamorous costumes, portraits and household objects, including a silver-gilt place setting and an "Electric Light" dress owned by the Vanderbilt family, John D. Rockefeller's luxe toiletry set, and loads of diamond, gold and platinum bling.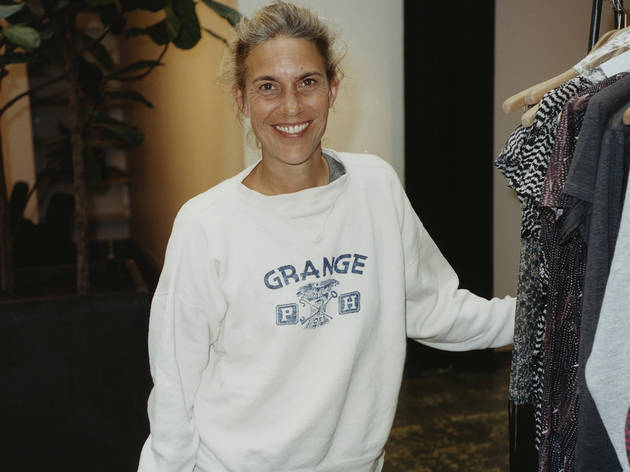 The Parisian womenswear designer lends her edgy, bohemian aesthetic to the Swedish chain through this limited-edition collection, inspired by her eponymous line. While the prospect of being able to nab Marant's trendsetting wedge sneakers for a fraction of the usual cost is exciting enough, the partnership also marks her debut foray into men's clothing. Details are scant, but a first look released via H&M's Twitter account revealed a printed slouchy dress and fringed booties with conical heels, in Marant's signature neutral hues. Visit hm.com.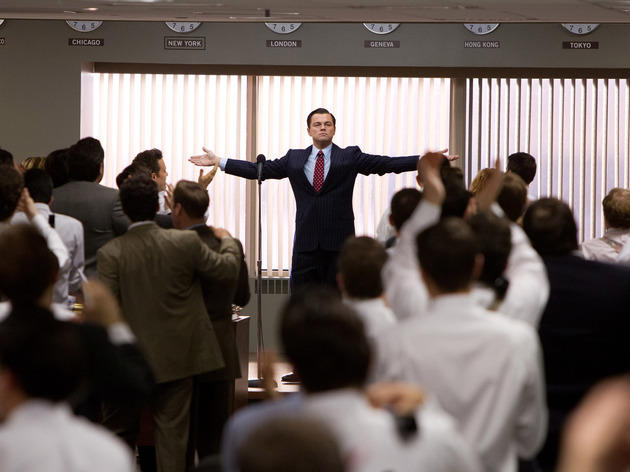 Film: The Wolf of Wall Street
Who wants a Goodfellas set in world of finance? Judging from its amazing, amped-up trailer, that's exactly what we'll get with Martin Scorsese's blistering take on Jordan Belfort's book about the rise and fall of a shady stock-market hotshot (Leonardo DiCaprio, of course)—and we could not be more psyched. Bring it, Marty!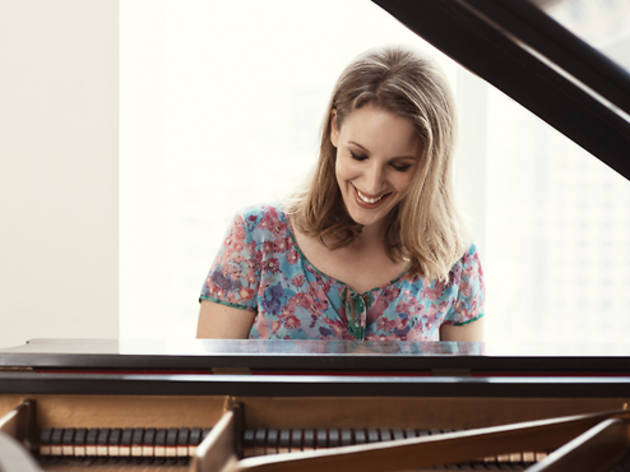 Theater, Musicals
Stephen Sondheim Theatre, Midtown West
Recently minted Broadway star Jessie Mueller finally gets a vehicle specially crafted for her gorgeous voice and her innate warmth. She plays the great singer-songwriter Carole King in a retrospective about King's early life and career. Playwright Douglas McGrath provides the book.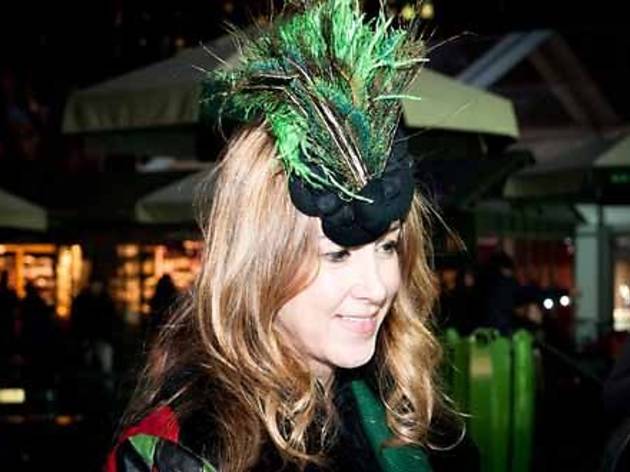 The Milliners Guild hosts an annual homage to St. Catherine, the patron saint of hatmakers, with a promenade through midtown. In previous years, up to 50 guild members, clients and hat aficionados, wearing a variety of handcrafted toppers such as fascinators, cloches and chapeaus, gather at the Millinery Center Synagogue for the rabbi to bless the parade. From there, the group strolls to Bryant Park to mill about (geddit?) and pose for photos before heading to Grand Central Terminal. All are welcome—the only stipulation being you must wear a hat. Just don't try to pass muster in your snapback.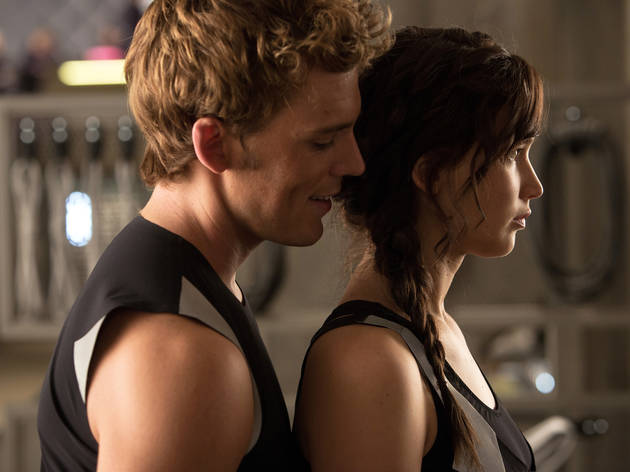 Film: The Hunger Games: Catching Fire
We missed you, Katniss: Jennifer Lawrence has, since the first installment, won an Oscar and cornered the talk-show market on lovable rawness. Now she returns to her already-iconic role, and, fortunately for the actor, Suzanne Collins's second book gets a whole lot more serious.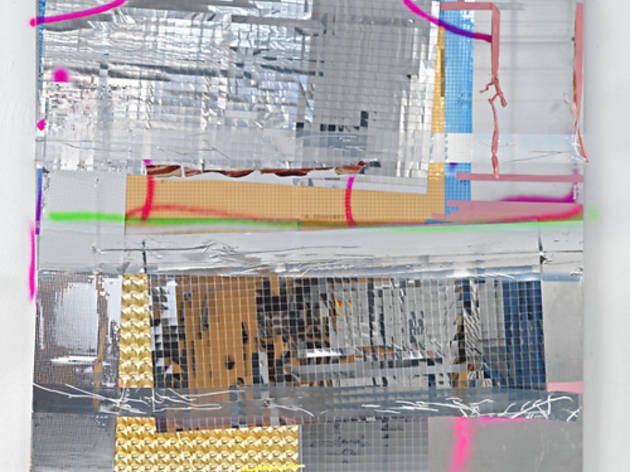 Born in 1948, Isa Genzken is one of the most prominent figures within the postwar generation of German artists, and among the most influential female artists working today. If New York art audiences are familiar with her output at all, it's been probably via the works she has produced during past ten years or so, which have mainly consisted of surreal sculptural assemblages and installations that vividly aggregate painting, found objects (toys, strollers, suitcases, backpacks, dolls, wheelchairs, umbrellas and houseplants among them), images, fabrics, textiles and other materials, such as colored streamers, Mylar sheets and tinted Plexiglas. Her best-known work here is probably the gigantic rose she created for the New Museum's facade. Prolific as she's been in recent years, this production only scratches the surface of a four-decade career that has taken a sharply incisive, postfeminist perspective on our globalist society and the way that culture functions within it.
Things to do, Quirky events
This pre–Turkey Day ritual, held near the American Museum of Natural History, has become almost as crowded as the Macy's Thanksgiving Day Parade, but we prefer it to the main event. Why? We prefer to weave through the crowds, walking past the inflation stations to see Kermit the Frog, Julius the Paul Frank monkey, Sonic the Hedgehog, Buzz Lightyear et al. at our own pace. Arrive later in the evening, when the gigantic characters have taken shape; the crowds are at their peak, so you can also show off the famed New York sidewalk shuffle. Enter at W 79th St at Columbus Ave.
Show more