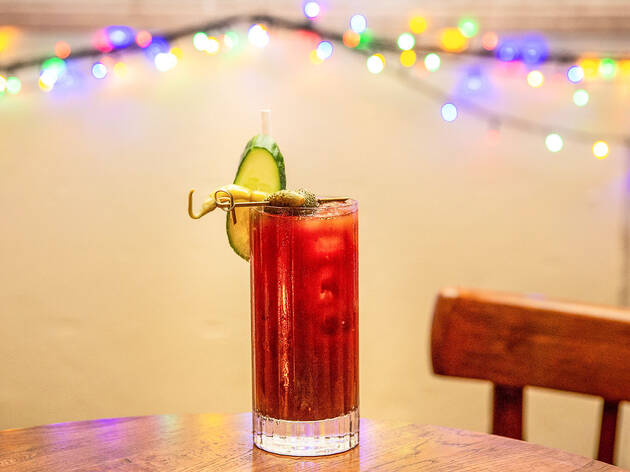 The best Bloody Marys in Sydney
Because nothing sorts you right out like a hearty meal of a cocktail before noon
A good Bloody Mary should be the turning point of any miserable day (or night). Surely, no other drink on earth can support, challenge, uplift and relax the soul quite like hard liquor wearing a bizarre cloak of dramatic, colourful, kinda-food items. Whether you prefer yours in the form of a thick Clamato-based Bloody Caesar, as refined and elegant as a Martini or just a no-nonsense classic, be sure to spring back up on the right foot with the help of these standouts.
On the hunt for more cocktails? Check out our picks for the 50 best bars in Sydney right now, or if you're more of a beer fan, head straight to the source and knock a few back at one of Sydney's top craft brewery bars.
Sydney's finest Bloody Marys
Got a hangover that needs help?
Whoever first put cured, fried pork and soft, melty eggs together deserves a seriously prestigious award, in our opinion. Stuff them between two layers of soft white bread, spread on a heap of butter and you've pretty much got food nirvana right there. So we took it upon ourselves to traipse the streets of Sydney to find you the best bacon and egg rolls to fix any hangover, heartbreak or hard-earned snack. Man, it's a tough job.
Best selling Time Out Offers