The best Bloody Marys in Sydney
It's perfectly acceptable to drink one at any hour of the day and there are countless variations to choose from when it comes to the Bloody Mary – the well-known cocktail that does a great job of pretending to be a healthy breakfast drink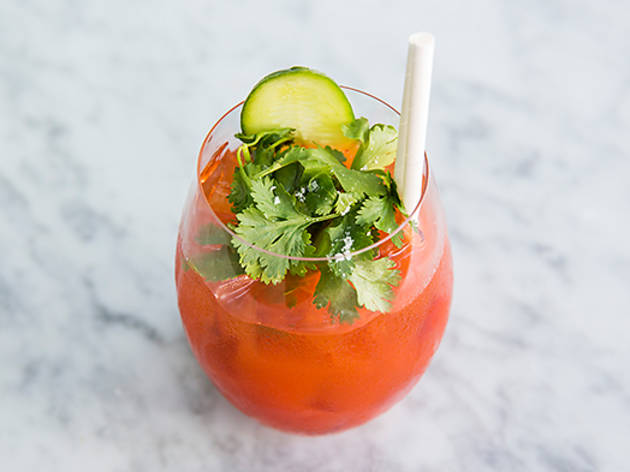 Bloody Caesars are made on Clamato juice (with the goodness of clams!), Bloody Marias swap out vodka for tequila, Red Snappers with gin. You can add in rum, whisky, Sherry or Port. A generous slug of Tabasco and plenty of pepper, however, are vital. Every bartender worth their celery salt has a closely guarded Mary mix. And no wonder – it's a magical drink that's as quick to revive you as it is to put you under again. Try these on for size...
The best Bloody Marys in Sydney
Got a hangover that needs help?
Whoever first put cured, fried pork and soft, melty eggs together deserves a seriously prestigious award, in our opinion. Stuff them between two layers of soft white bread, spread on a heap of butter and you've pretty much got food nirvana right there. So we took it upon ourselves to traipse the streets of Sydney to find you the best bacon and egg rolls to fix any hangover, heartbreak or hard-earned snack. Man, it's a tough job.
More to explore