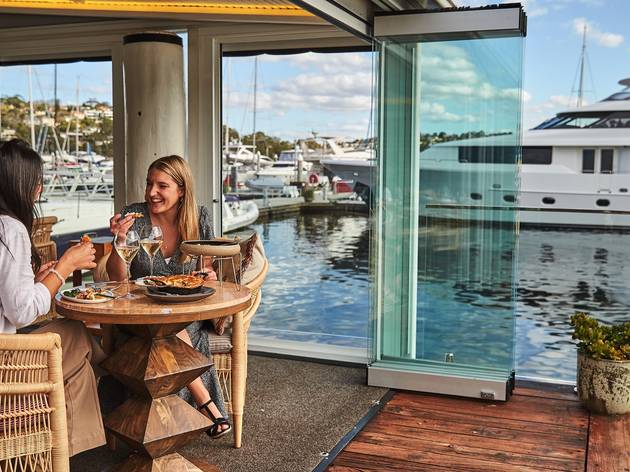 The best Sydney cafés and restaurants to eat at over the Easter long weekend
A four-day weekend means a lot of opportunities for coffee, brunch adventures, drinks, and some damn fine dinners. Here's where to get 'em
For some, Easter is all about chocolate and bunnies. For others, it's just four days off in a row where you inexplicably can't visit a bottle shop on a Friday. But wherever you fall on that spectrum, one thing is certain: you cannot survive on choccies alone. To make sure you make it to Tuesday, we've gathered up a helpful list of the best cafés and restaurants open over the long weekend.
After more to do over the Easter break? Check out our guide to Easter in Sydney. Want more sweet treats? Check out our guide to Sydney's best ice cream and gelato.
Need some long weekend inspo? Here's 50 things to do in Sydney before you die.
The best cafés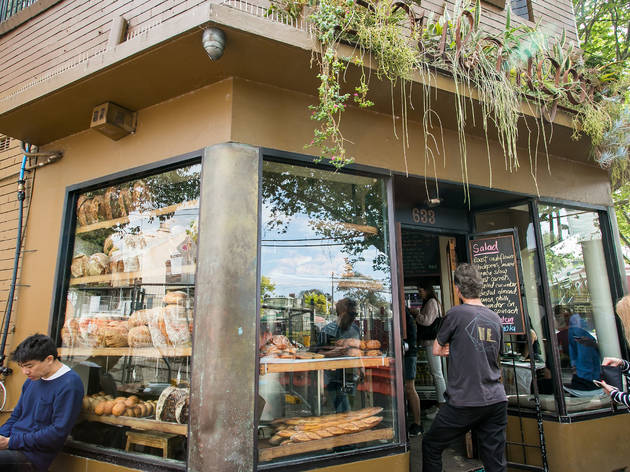 Photograph: Anna Kucera
The OG store in Surry Hills still draws crowds on weekends, but you can get BSB's ginger brûlée tarts, sausage rolls and take-home loaves all around Sydney.
Surry Hills, Marrickville and Alexandria
Good Friday - Easter Monday: 7am-4pm
Parramatta
Good Friday - Easter Monday: 8am-2pm
Potts Point and Barangaroo
Good Friday - Easter Monday: 8am-2pm
Patissier and owner Andy Bowdy makes a mean hot cross bun, but even if you're not looking for festive treats, Saga in Enmore is a great coffee pitstop or lunch spot.
Good Friday - Easter Sunday: 9am-4pm
Easter Monday: closed
Pop into the takeaway section of this Woolloomoolloo bakery (just down the road from the original) for sweet treats galore: the lemon drizzle cake is renowned city-wide, or try a lamington if you're in the mood for something fluffier.
Good Friday: closed
Easter Saturday: 8am-4pm
Easter Sunday to Easter Monday: closed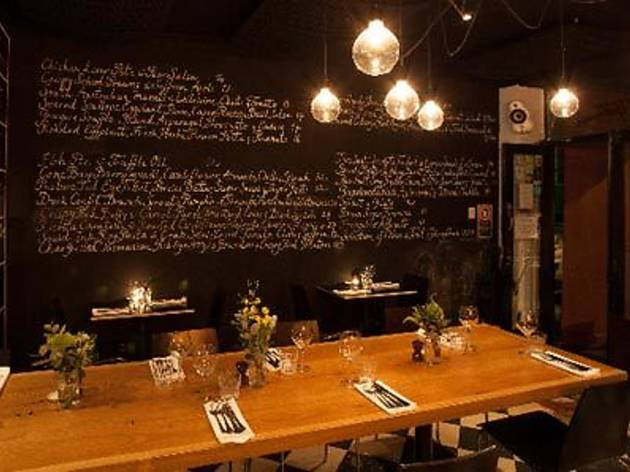 A visit to this Bondi cafe, known for its formidable brunch platters loaded up with tabouli, hash, zhoug, za'tar and eggs might not leave you any room for the chocolatey Easter kind. Just know you were warned.
Good Friday: noon-10.30pm
Easter Saturday: 8.30am-2.30pm and 6-11pm
Easter Sunday: 8.30am-2.30pm
Easter Monday: closed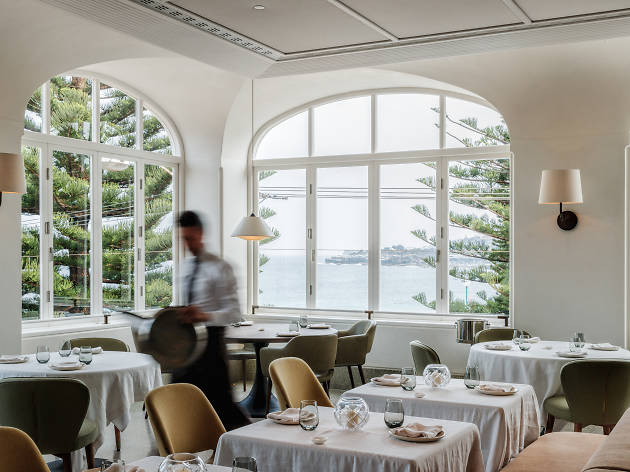 Photograph: Supplied/Steven Woodburn
Finish your long weekend walk or ocean swim and stop in for a beachside coffee at Will's in the recently refurbed Coogee Pavilion complex.
Good Friday, Easter Sunday: noon-5pm
Easter Saturday: noon-10pm
Easter Monday: closed
This narrow Parramatta joint has been kicking for a full decade, and it's got a lot of local love to show for it. Grab fresh, Middle-Eastern inspired plates and excellent in-house coffee blends.
Good Friday: 7.30am-2.30pm
Easter Saturday, Easter Sunday: 8.30am-2.30pm
Easter Monday: 7am-2.30pm
This South Coast import is doing easy, breezy vegetarian cafe fare in Bronte. Swing by for green juices, salads and sandwiches.
Good Friday, Easter Saturday: 7am-late
Easter Sunday: 7am-5pm
Easter Monday: 7am-3pm
This Ashfield cafe specialises in inventive, Japanese-Australian brunch fare. Looking for a long weekend treat? Beeline for the match pancakes. Make sure to grab a jar of the miso they infuse into so many of their dishes on your way out.
Good Friday to Easter Monday: 8am-4pm
So this Barangaroo rooftop isn't strictly a cafe, but it's doing brunch all weekend – so it passes the test in our books. Get a full-on brunch feast for $89pp on Friday or Saturday.
Good Friday: noon-midnight
Easter Saturday: 11am-midnight
Easter Sunday: 11am-7pm
Easter Monday: noon-10pm
What else is going on over Easter
Discover the best ways to spend your long weekend, from large-scale events like Sydney Royal Easter Show to Easter egg hunts in the park. If you want to get away, we've got some ideas for that too. Plus, where to buy booze on Good Friday and where to get the tastiest hot cross buns.
Best selling Time Out Offers