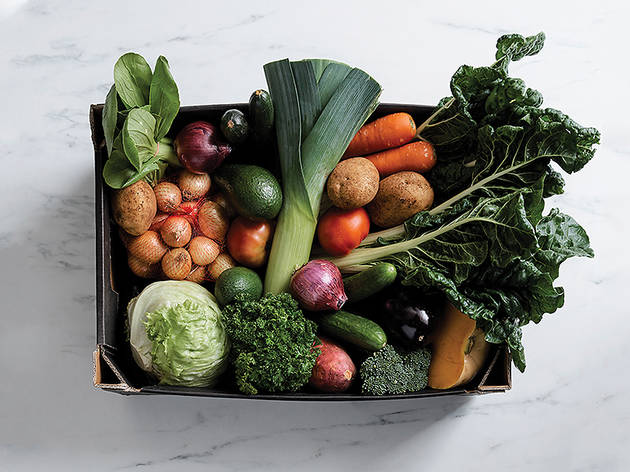 The best produce boxes in Sydney right now
Top restaurants and bars across town are giving us big reasons to skip the supermarket
There's a reason dining out in our fair city is so damn good. Yes, a lot of it has to do with dynamite talent in the kitchen, but in the words of Neil Perry: "The cornerstone of good cooking is to source the finest produce."
More often than not, chefs have access to remarkably fresh, hyper-seasonal vegetables and fruits, in addition to just-caught fish and livestock that have been raised with a great deal of care – and these are things you just don't find roaming the aisles of the big retailers.
We're all spending a lot more time at home these days, but that doesn't mean we should be sacrificing quality when it comes to what lands on the dinner table. In fact, there's never been a better time to get creative on the pots and pans while supporting your locals at the same time. Some of our favourite places to get watered and fed are doing their part to ensure the livelihood of their suppliers by supplying us with the highest quality ingredients. These are the best of the bunch.
Want to learn cooking from some of the greats? Tune into Instagram for lessons from the likes of Maggie Beer and Neil Perry.
Need a bottle of wine to go with dinner? These are the best Sydney bottle shops offering home delivery.
The best produce boxes money can buy
Need some coffee?
Luckily, some of the best roasters in town bring the goods straight to you – and these are the cream of the crop.