December events in Sydney
In the summertime, Sydney's where we'll be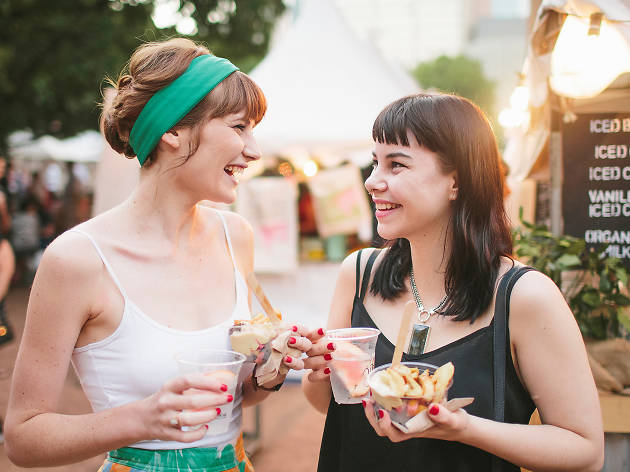 December's best events
Museums, Science
Powerhouse Museum, Ultimo
Ever wondered which Star Wars character you most resemble? Luke, Leia, Solo, Rey, Finn, Chewie, Vader or Yoda? In this new exhibition you'll be invited to a galaxy far, far away to create your own Star Wars identity, using specialist technology and Star Wars costumes, models, props and artwork.
Things to do, Exhibitions
Powerhouse Museum, Ultimo
He's recognised as one of the country's most respected designers, and Akira Isogawa has made a name for himself as a pioneer of modern Australian and Asian fusion fashion. In this exclusive Powerhouse Museum exhibition, visitors can explore Isogawa's creative impulses, cultural influences and design background.
It's the biggest party of the year
Sydney's NYE celebrations are world famous, and for good reason. But no one likes crowds. Here's how to have a good time, including knowing where to pee and when to kick-on, on December 31.
Find the 50 best restaurants in Sydney