New Year's Eve parties in Sydney
Book ahead for a spectacular night on the harbour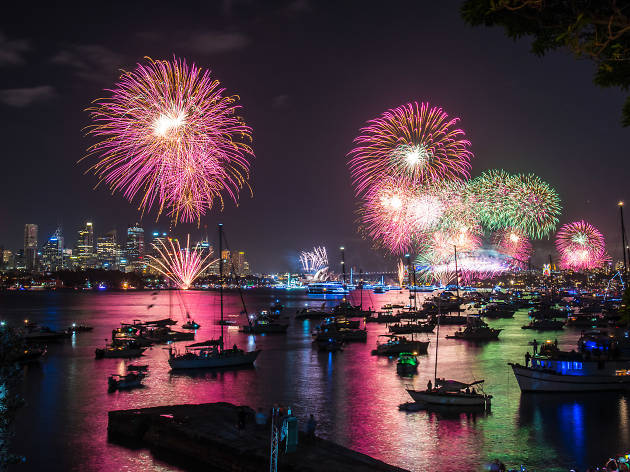 Sydney's New Year's Eve fireworks are world famous, so why wouldn't you want to get the best spot to see all the action on the harbour? We've picked out the best events taking place on New Year's Eve in Sydney – including fancy ticketed dos and more affordable picnics in the park. If you've got the energy to kick on, we've got New Year's Day parties for you too. Adios, 2017!
RECOMMENDED: Free sites to watch the fireworks.
Plan your ultimate NYE
Sydney's NYE celebrations are world famous, and for good reason. But no one likes crowds. Here's how to have a good time, including knowing where to pee and when to kick-on, on December 31.