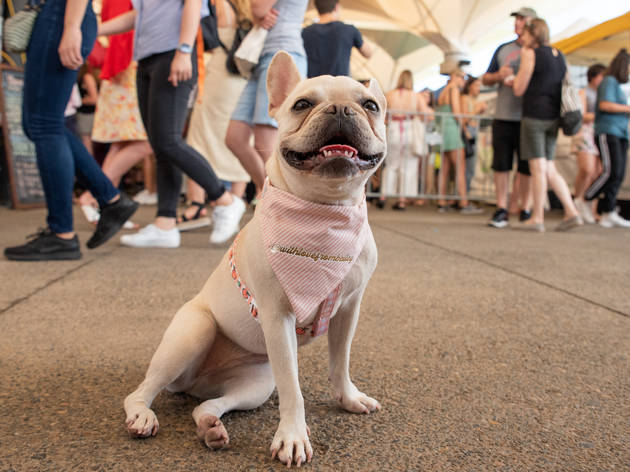 October events in Sydney
The second month of spring is packed with film, food and festivals galore.
After months on hiatus, city life continues to regain an ever-increasing sense of normality. So, as we head through spring towards the usually bursting summer calander, it's time to take stock. Some of October's annual highlights, such as Sculpture by the Sea (postponed until later in the year) and the Night Noodle Markets (reimagined as an at-home experience) are notably absent in 2020. However, when one door closes, another inevitably opens, and there are several exciting new events for Sydneysiders to enjoy this year.
An alternative alfresco exhibition to Sculpture by the Sea is coming to Manly's Q Station, and for the first time ever, the Good Weekend Quiz is getting a live treatment as part of Good Food Month. There's also a heap of theatre, art and film on offer, as the city's top arts institutions welcome back Sydney's eager culture vultures. Here's our pick of the best events to enjoy this October, and quite frankly, you're spoilt for choice.
Looking for more inspo to kickstart your spring? Check out these physically distanced activities to try now the warmer months are here.
Pick up some new leafy friends
Thinking of starting or adding to your collection of house plants? These plant shops and nurseries have everything you need from on-trend indoor foliage to low-maintenance greenery.