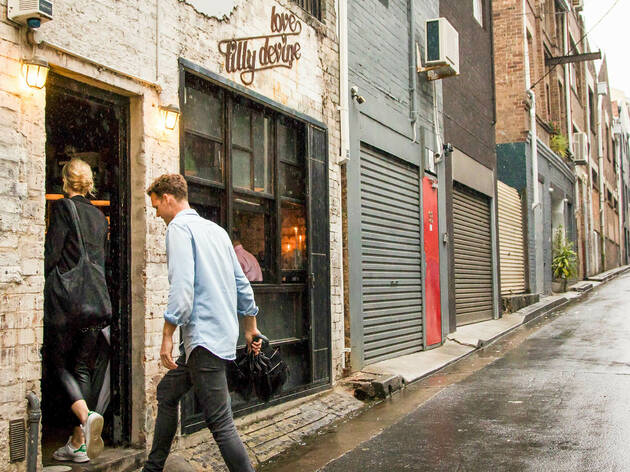 Rediscover the Inner East with this dawn-to-dark itinerary
Support this creative corner of Sydney while treating yourself to all the fabulous nightlife, groovy threads and world-class dining it has to offer
As we slowly emerge from lockdown it's important to remember the local legends who have been most affected by the unprecedented loss of business. All of our daily routines have been messed up and so have the routines of our favourite bakeries, art galleries, LGBTQIA+ bars and indie retailers. The neighbourhoods within the Inner East – Woolloomooloo, Surry Hills, Darlinghurst, Paddington, Kings Cross and Potts Point – are ready to be rediscovered and woven back into your day-to-day activities (safely).
We've teamed up with the City of Sydney to bring you a fantastic new routine you can re-adopt to chuck some much-needed coin at our city's businesses while giving yourself some delightful treats along the way. From your morning coffee to after-hours party time, here are the Inner East haunts you should pop back on your daily radar.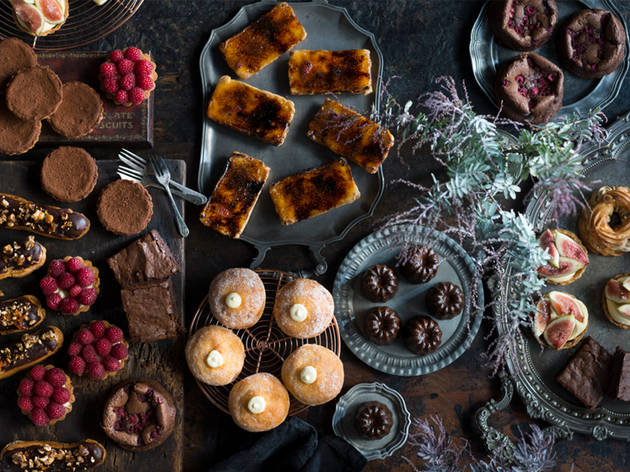 Breakfast and coffee
Greet the day properly with one of the Inner East neighbourhood's finest espressos, brekky rolls or hits of sugar. Tucked back from the water in Woolloomooloo on Cathedral Street you'll find John Montagu, the area's finest pullers of single origin brews, who make a sausage and scrambled egg roll that will forever ruin Macca's for you. Pop around the corner to Flour and Stone and fill up a champion breakfast box of some of Sydney's best pastries, cinnamon buns, leek and gruyère tarts, cute gingerbread cookies and more. In Kings Cross the Silly Tart Kitchen is where it's at from 11am for enviable brunch plates – be one of the ten permissable diners to chow down on a bacon, egg and salt 'n' vinegar potato scallop roll in the cute rustic interior. For an Inner East classic café experience try to nab one of the tables at Four Ate Five in Surry Hills for something from their all-day breakfast menu – the 485 plate is a winning combo of falafel, boiled egg, pickled cabbage, chopped salad, Israeli pickles, tahini, amba and marinated olives with a side of pita or a toasted bagel.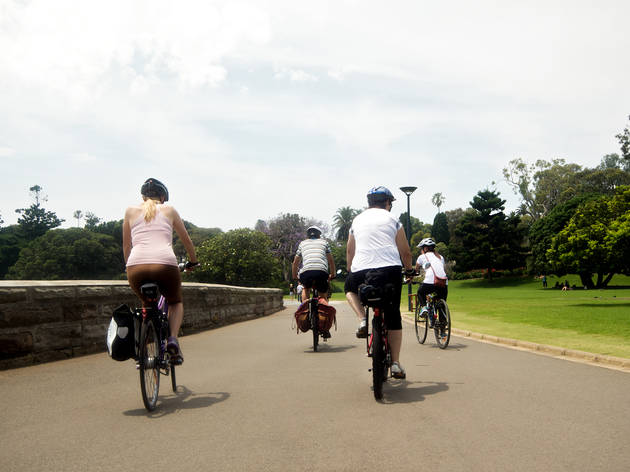 Activity and exercise
Embrace the outdoors or stay at home and engage with the Inner East's myriad cultural institutions and activities and be sure to support these valuable spaces as they adapt to changing operation regulations. Kick start your adventure with a visit to the Art Gallery of NSW. Book a free timed-entry ticket online before you visit and wander the safely monitored halls of permanent collection highlights and the (thankfully extended) Biennale offerings. Hop down to Woolloomooloo for more Biennale works in Artspace, or engage with the gallery's online program 52 Actions for some at-home stimulation and contemplation. If you'd prefer to pick up the brush and give it a whirl, Darlinghurst paint-and-sip joint Cork and Chroma have reopened their studio for some fun wine and creating time. Or check out their online sessions with accompanying paint packs for some DIY fun from home. If you're itching for a walk among the flowers nothing beats a spin around the Royal Botanic Gardens. The garden's tours and resource centres are still closed, but we recommend chucking on some headphones and firing up their excellent podcast Branch Out while you tiptoe through the tulips.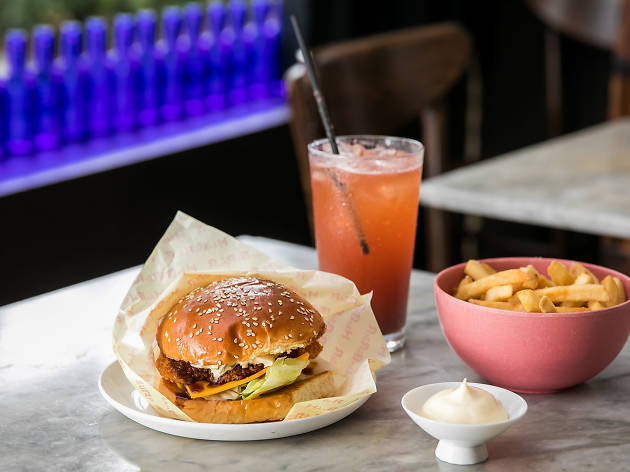 Lunch break
You're spoiled for choice in the Inner East once lunchtime hits. Take advantage of the eased dining-in restrictions and pull up a pew or enjoy some winter sun with a top-quality takeaway sanga in hand. Get in line at Penny's Cheese Shop in Potts Point for a local's secret fave – the store's cheese toastie is filled with four different cheeses and has a golden layer of cheese on the outside of the bread too. Fill up on a two-hand stuffed pita from Shwarmama in Surry Hills – the sabich comes overflowing with fried eggplant, boiled egg, tahini, hummus, amba, onions, cabbage, pickles and pickled chilli. For more loaded bread hits you can't go past South Dowling Sandwiches in Darlinghurst; many have tried and failed to replicate the chilli chicken and perfectly caramelised roast carrot combo. Another absolute classic lunchbreak treat is Spice I Am in Surry Hills – wake up your bod with their famous hot jungle curry or have a midday feast with crispy roast duck and lashings of sweet-and-sour tamarind sauce.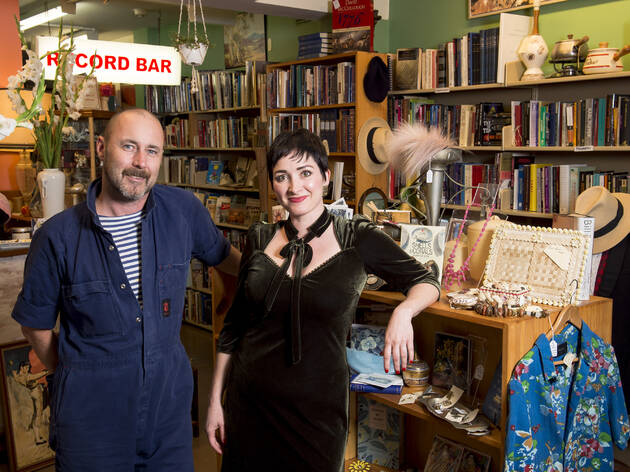 Shopping in the arvo
Open your wallet in the Inner East and leave with a bounty of vintage gems, artful gifts and sophisticated merchandise from around the globe. Begin your browsing at the tiny outpost of all things art, architecture, fashion, design, typography and photography, Published Art in Surry Hills. The store is opening on Saturdays currently but that shouldn't stop you from ogling and purchasing the beautiful publications they stock online. Achingly chic furniture and homewares store Planet is just as good for feeding your eyes as it is for randomly purchasing a Japanese ceramic piece. Keep up with the area's sartorial reputation and find designer labels galore at Blue Spinach in Darlinghurst. You can't miss the Yves Klein blue building and within you'll find a treasure trove of pre-loved high-end fashion and accessories. Like your second-hand even older? Seek out Grand Days in Woolloomooloo for vintage books, vinyl, antiques and clothes from the thrillingly jumbled and eclectic shop or online.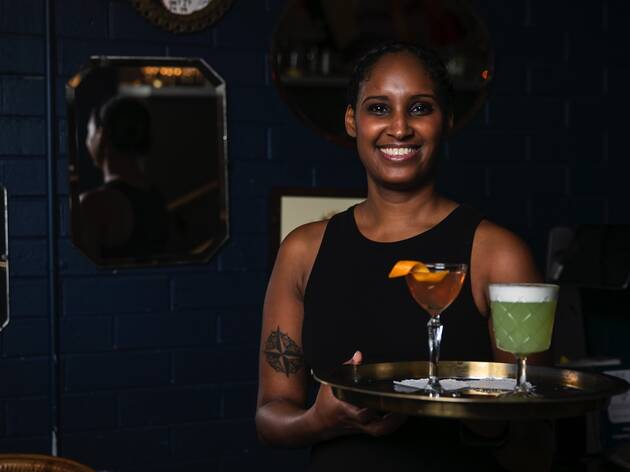 Clocking-off drinks
The Inner East has a long history of pubs, clubs, and divine drinks – explore the idiosyncratic deliveries and reopening favourites the area has to offer. Step back in time with the velvety basement of Golden Age Bar in Surry Hills book in for a covetable spot in one of the deep booths or hit up Bottle Rocket, their online cocktail and snack store (hire a fabulous film at the cinema's new streaming service too and really make a night of it). Skip down a Darlinghurst laneway to find Love, Tilly Devine a specialty wine bar that's also been delivering and pivoting to drive-thru bottle shop services and is now also offering a limited seating for you to unwind over a glass and a snack. Tap dance into the Kings Cross of the '30s and wrap your laughing gear around a cocktail from Dulcie's. The cabaret venue and bar has been offering pick-up concoctions and a delivery service, Dulcie's to Your Door, for the past few months, with each specialty drink accompanied by a little history, instructions and a customised coaster. Toast the end of the working day with a pint of Guinness from Woolloomooloo stalwart the Old Fitz, enjoy natural wines and draughts from their 'virtual pub' (there's even an online meat raffle in the works) and count the days until you can bend an elbow at the wooden bar again.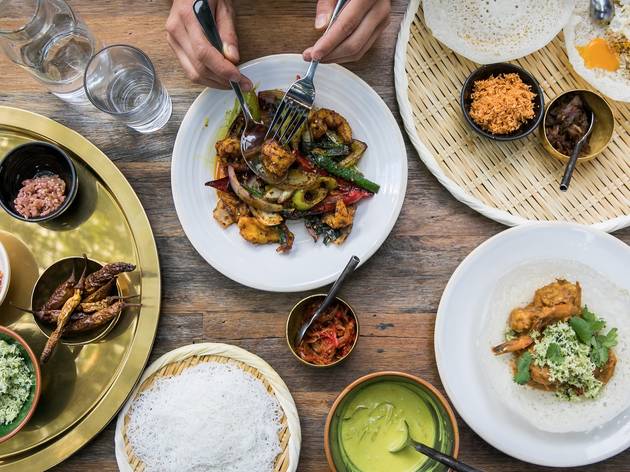 Dinner and dancing
You'll find nothing but tens across the board when dining from Inner East's restaurants and an unmatched party atmosphere thanks to the historical resident bars and clubs from Sydney's LGBTQIA+ communities. Stroll down Bourke Street in Surry Hills and you'll bump into Arthur. The set-menu eatery is taking limited bookings after they spent the past few months plying the neighbourhood with delicious takeaways. Make a reservation and be rewarded with a photogenic culinary adventure. Hit up Lankan Filling Station in Darlinghurst for casual Sri Lankan that packs a punch. Their doors are opening slowly and they'll continue to fling fresh hoppers for pick up in the meantime. Head to Nour in Surry Hills for cinematic Middle Eastern fare – they're taking reservations in June so start browsing the online menu for your next dine-out treat. After you've had your fill boogie on over to the Stonewall Hotel, the Oxford Street mainstay where they have been livestreaming drag shows, comedy and virtual dance floors throughout lockdown and are almost ready to welcome you back to the bar IRL.
Keep a look out for more City of Sydney initiatives and Covid-19 recovery information by signing up to their newsletter here .