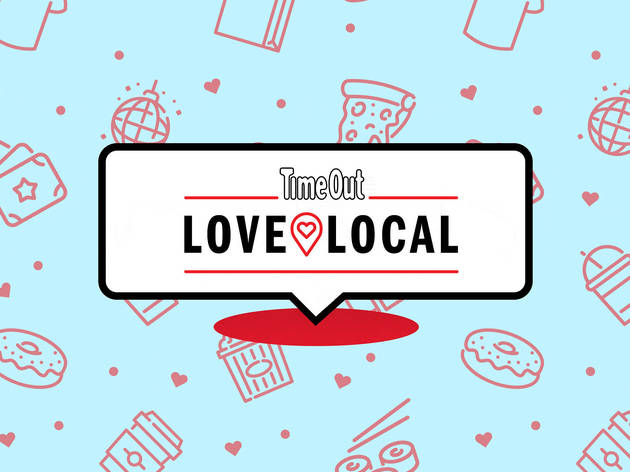 Love Local: Support the independent businesses that make Boston tick
In our ever-changing world, we need to keep buying from our unique shops, makers and food and drink outlets
Hello, Boston.
Back in March, Time Out changed its name to Time In. All over the world, people were suddenly asked to stay indoors to protect themselves and others. Now, it's becoming clear that social distancing in some form will be with us for the long run, and that spells danger for the places that make city life worth living. As hard as it has been for us, used to explore our town in all its majestic glory—from art shows to restaurants and, of course, cheering on the B's, C's and Sox—it has been that much more difficult for the many businesses that have had to close up shop for the time being.
So, as Black Friday and the holiday shopping season approaches, remember to spend your money at local businesses.
Time Out editors have been seeking out the best of our cities since 1968. We know that Boston is nothing without its restaurants, bars, theaters, music venues, nightclubs, cinemas, art galleries—and all the other local independently run places where people come together to eat, drink, laugh, think, dance and suffer through the occasional tragic open mic night.
If we don't take action right now, countless venues will close forever. Many places, already struggling to pay their rents, are now dealing with months of lost revenue. On top of that, thousands of bartenders, waiters, cooks, artists, musicians, actors, filmmakers, designers and other creatives have been left unable to earn a living.
We're determined to help. That's why we've launched our Love Local campaign to support the small food, drink, arts and culture businesses that represent the soul of the city.
One of Time Out Market Boston's charitable partners, Lovin' Spoonfuls, seeks to distribute excess food to the folks who most need it. Since 2010, the initiative has given out over 16 million pounds of fare to over 30,000 children, families and seniors all over. The organization is also seeking donations for the Relief of Our Friends in Hospitality program, which rallies around the local hospitality community, one of the hardest hit industries in the current climate.
Eric Grossman
Editor
Time Out Boston