Best pies in Chicago
The best pies in Chicago range from fruity creations to seriously rich chocolate versions. Here's where to get a slice.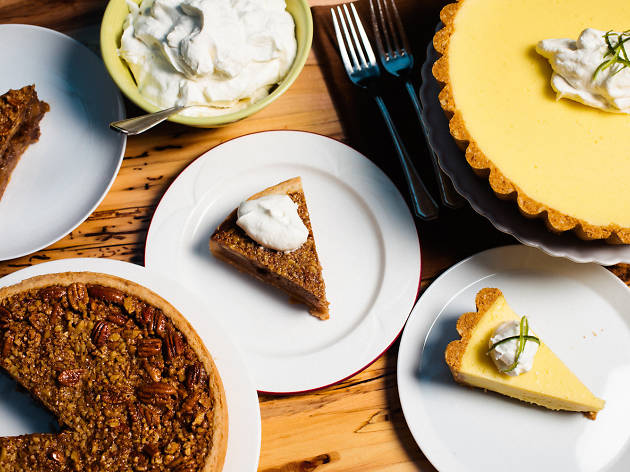 We're not sure exactly when Chicago became so pie-crazed, but we don't care—the past few years have been an embarrassment of riches when it comes to our favorite bakery treat. And you can find some of the best desserts in the city in all kinds of places, whether it's pecan pie at one of the best seafood restaurants (we're looking at you, Shaw's Crab House), rich chocolate pies by the slice from Bang Bang Pie Shop or decadent peanut butter pie from Bub City. Whether it's for Thanksgiving dinner or just an average day, here's where to go for the best pies in Chicago.
RECOMMENDED: Best Chicago restaurants