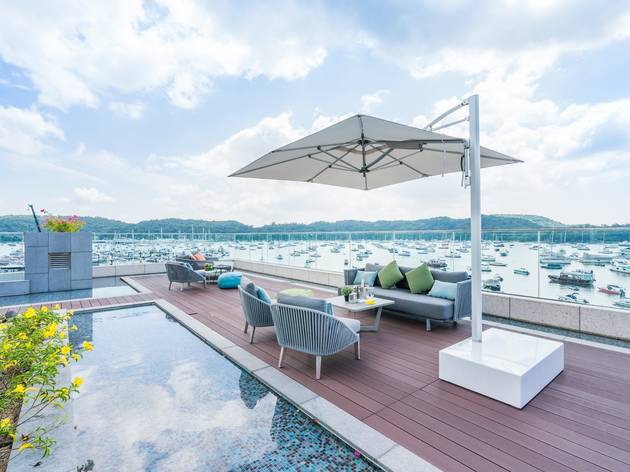 10 Beachside hotels in Hong Kong for coastal escapes
For staycations with a dose of vitamin sea
The weather is getting warmer everyday as we inch into the summer months. Are you ready to soak up the sun? Consider these seaside escapes if you're planning a staycation. Beachfront hotels offer the perfect accommodation — easy access to sandy shores, gorgeous views, and a lot of water sports to keep you entertained. Read below for a roundup of hotels and lodges in the city where the main attraction is the beach and picturesque view rather than the five-star accommodation.
RECOMMENDED: During your stay, drink and dine at the best beachside bars and restaurants in the city.
Note: While swimming pools are now operational, leisure pools, children's pools, and jacuzzis will remain closed as mandated by the city's social distancing restrictions.
This article includes affiliate links. These links have no influence on our editorial content. For more information, click here.
Beachside hotels in Hong Kong for coastal escapes
More staycations in the city
From fancy swimming pools surrounded by luxurious lounges and rooftop pools boasting epic views of the city, there's something for everyone to enjoy.
Staycations that offer fulfilling heritage experiences and a relaxing weekend retreat.
Start planning for your next getaway with your paw pals!