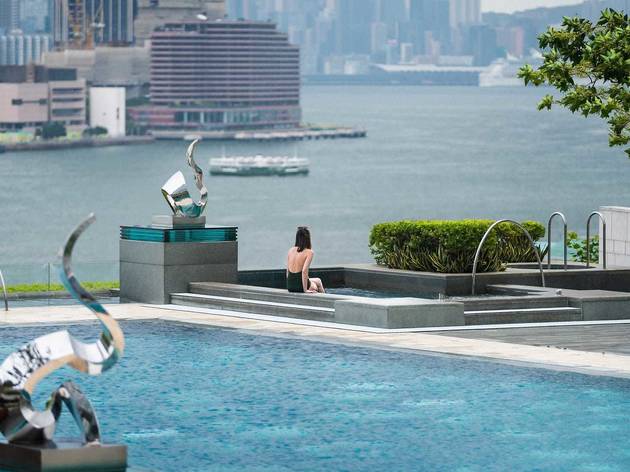 The most beautiful hotel pools in Hong Kong
Plan your next staycation and let your worries swim away in some of the best scenic hotel pools in the city
We're quickly rolling into the summer season! While cranking up the air-con at home seems like a great idea, heading outdoors and cooling off in some of the most beautiful swimming pools in the city makes for a better experience. So beat the heat and make a splash at the most stunning swimming pools in Hong Kong worth checking in for. From fancy swimming pools surrounded by luxurious lounges and rooftop pools boasting epic views of the city, there's something for everyone to enjoy. By Tatum Ancheta and Shanti Parmanand
RECOMMENDED: For staycations with a dose of vitamin sea, check out the best beachside hotels in Hong Kong for coastal escapes
This article includes affiliate links. These links have no influence on our editorial content. For more information, click here.
The most beautiful hotel pools in Hong Kong
More staycations in the city
Start planning for your next getaway with your paw pals!
A roundup of hotels and inns where the main attraction is the beach and picturesque view more than a five-star accommodation.