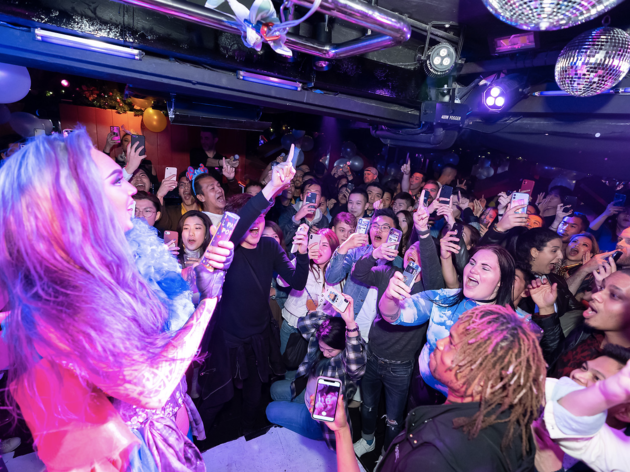 The best LGBTQ+ venues to visit in Hong Kong to celebrate Global Pride
LGBTQ+-friendly spots in the city that throw some of the most colourful festivities in town
While same-sex marriage is still not legalised in Hong Kong, the city remains one of the most welcoming cities in East Asia for members of the LGBTQ+ community and is even gearing up to host the Gay Games in 2022. Pride Month often falls off the radar in Hong Kong for June because the city's pride celebrations usually take place in November. But if you're looking for places to celebrate Global Pride this month, the city is peppered with bars, nightclubs, and LGBTQ+-friendly spots that throw some of the most colourful parties and festivities in town. Whether you want muscly bartenders and karaoke, live entertainment, or just some decent drinks and to meet like-minded people, hit up any of these LGBTQ+-friendly venues in the city.
RECOMMENDED: How to celebrate the best of LGBTQ+ in cities around the world this Pride month
Best LGBTQ+ friendly spots in Hong Kong
Read more about LGBTQ+ Hong Kong
Changing the norms of what an academic should look like
Gigi Chao is no stranger to the spotlight, not least since her father Cecil publicly announced an astronomical dowry to the man who would marry his leasbian daughter back in 2012.