Since its inception in 2013, the annual Negroni Week celebration has collectively raised nearly $3 million for various charities all across the globe. Imbibe Magazine launched Negroni Week in partnership with Campari as a celebration of the iconic Italian apéritif utilising the week-long programme as a platform to raise money for various charities around the world. This year, just like many iconic events slated to happen in 2020, the celebration is going virtual, from September 14 until Sunday, September 20 and instead of helping charities, the festivity will pivot its focus to support the bar industry, who has been hit hard by the ongoing pandemic.
"This year took an unexpected turn for us all. One industry close to our hearts that has been significantly affected is hospitality, so it felt fitting that we use the ever-growing reputation and influence that Negroni Week has gathered over the years to help support those that have given so much in the past," shares Marco Cavagnera, Gruppo Campari's global channel and customer marketing senior director. For the entire month of September, the Negroni Week website will serve as a donation platform to raise funds to support hospitality charities. The site is also hosting various digital webinars in collaboration with renowned bartenders that will take place from September 14 to 20. Participants can join Zoom conversations and workshops and learn tips and tricks in making the perfect Negroni at home.
In Hong Kong, the Negroni Week celebration, headed by Campari Hong Kong and local distributor Metabev, will support Save Hong Kong F&B, an alliance of bars and restaurants in the city greatly affected by the ongoing crisis. Campari will be providing over $127,200 stock support to merchants who signed up on Save Hong Kong F&B's site. The first 120 merchants who register on the site will get $4,500 worth of free welcome pack stock.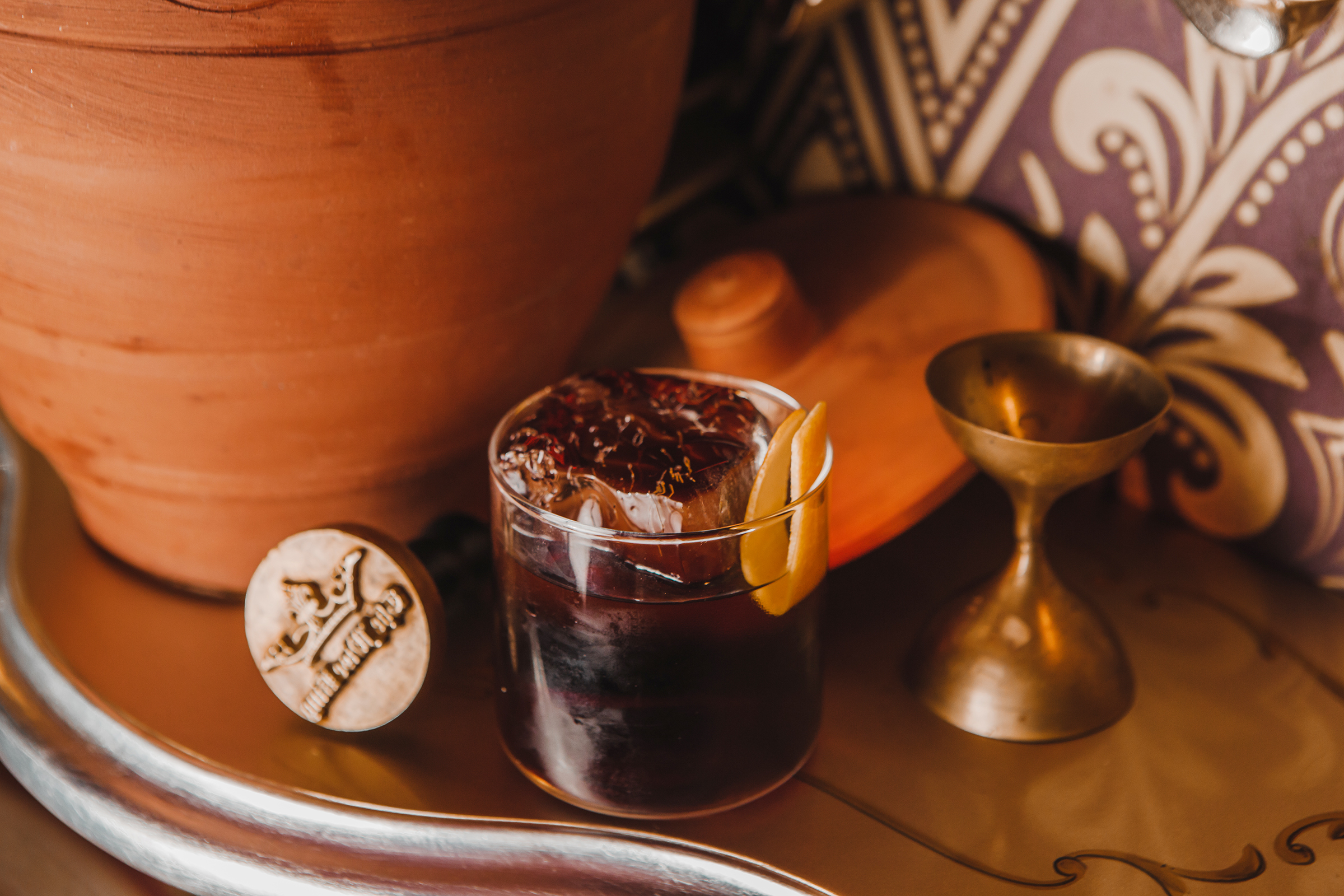 The Wise King R&R Negroni
If you're celebrating Negroni Week, you can also support your bars directly. There are a lot of bars in the city currently open as restaurants and cafes which serve mean Negronis on their cocktail menu. Drop by at The Wise King and check out their various takes on Negroni which includes King's Negroni, Washed Negroni, and their N.I.P Distilling bottle collaboration, The Mandarino Negroni. They also offer these for takeaways in 500ml ($500) and 750ml ($598) bottles so that you can enjoy these concoctions at home. Tea-focused bar Tell Camellia also offers one of our favourite tea Negronis in town, drop by the bar and try their Darjeeling Negroni which is also available for takeaway in 200ml ($250) and 500ml ($500) bottles. For something smokier, Mexican-inspired cocktail bar, Coa serves their signature Mezcal Negroni which you can enjoy by the bar or order delivery via their online shop and receive the cocktail in 250ml bottles ($288). American-style cocktail bar The Diplomat serves their signature take on a classic Negroni and a Boulevardier (Wild Turkey rye, bourbon, Punt e Mes vermouth, and Campari bitter) – both available on-premise or takeaway ($550, serves 4).
Ovolo hotel's Negroni
Ovolo Hotel is also whipping up special smoked Negronis for the duration of Negroni Week. Head to Ovolo Central's Veda Bar for their Smoked Herbs Negroni (hickory smoked blend of rosemary-infused gin, Campari, lemon thyme-infused Cinzano 1757 Rosso, garnished with dehydrated orange, and burnt rosemary sprig), Ovolo Southside's Kömune Bar for their Smoked Citron Negroni (applewood smoked blend of citrus trio infused gin, Campari, Cinzano 1757 Rosso, orange bitters, garnished with dehydrated lemon), and Te Quiero Mucho Bar for their Smoked Mole Negroni (pecan-smoked blend of chilli, Chocolate infused mezcal, Campari with a dash of Bittermens xocolatl mole bitters, Cinzano 1757 Rosso, garnished with dehydrated orange).
For more bottled Negronis, hit up Club Rangoon for their jackfruit and coffee-forward Negroni twist, Jack O' Roni ($425 for 350ml); Caprice for their signature bottled Caprice Negroni (fresh vanilla, citrus peel mixed with Citadelle gin, La Quintinye Rouge Vermouth, French sweet vermouth, Amer Picon French bitter orange liqueur, Campari, and Provence vanilla tea) – packaged with jars of flavoured almonds and olives ($355) available at Four Seasons Hong Kong's eshop; Bar De Luxe for their Black Negroni (gin, Antica Formula, and Fernet Branca); Zuma for a bottle of Honda Negroni (shiso infused gin, sweet vermouth, Campari, and umeshu); Duddell's for their signature Clay-pot Negroni; and Mizunara, The Library for their classic servings of Negroni available in $210 for 400ml and $290 for 750ml.