Cancelled events and closed venues: Hong Kong International Film Festival, Clockenflap, and more
Stay up to date with the latest info on cancelled events and closed venues
Tensions are high in the city as fears of the outbreak spread. The situation is keeping everyone on the edge of their seats, leading to numerous Hong Kong events cancelled. To help keep you up to date, below are the major city events cancellations, along with restaurant and bar closings, you need to know about. We'll be updating the list continuously so stay tuned, and stay safe, folks!
RECOMMENDED: Check out our regularly updated page about the social distancing restrictions and rules on public gatherings to keep you informed of developments as they happen.
Events cancelled or postponed in Hong Kong
Sorry, film buffs – this likely will not come as a surprise, but the 44th Hong Kong International Film Festival has officially been cancelled due to the ongoing outbreak in the city. This is the first time that the Hong Kong International Film Festival - one of the oldest of its kind in Asia - which has been running annually since 1977, has been cancelled. The two-week-long festival was slated to run from August 18 to 31 and would have brought hundreds of films, directors, and actors from over 60 countries to the city. Although the festival's full line-up was never announced, there was much to be excited about from the confirmed screenings.
The festival's organizers have already begun to plan for next year's festival, and are determined to deliver an even better experience next year to make up for the cancellation. In the meantime, film fans can support the Hong Kong International Film Festival Society by purchasing their festival-themed merchandise from their online store.
Clockenflap has announced that the 2020 festival is cancelled and that it will return to Hong Kong from November 26 to November 28, 2021.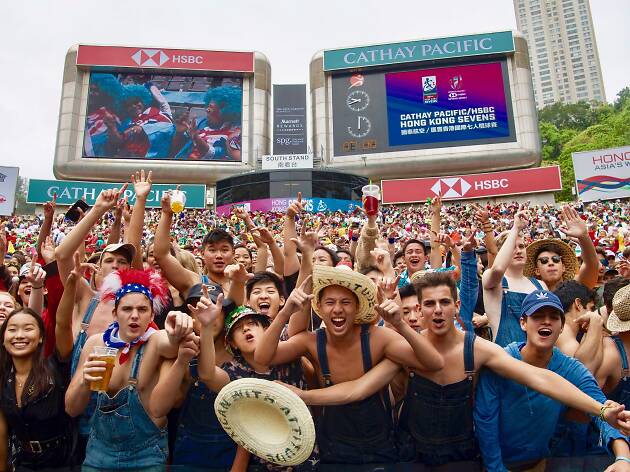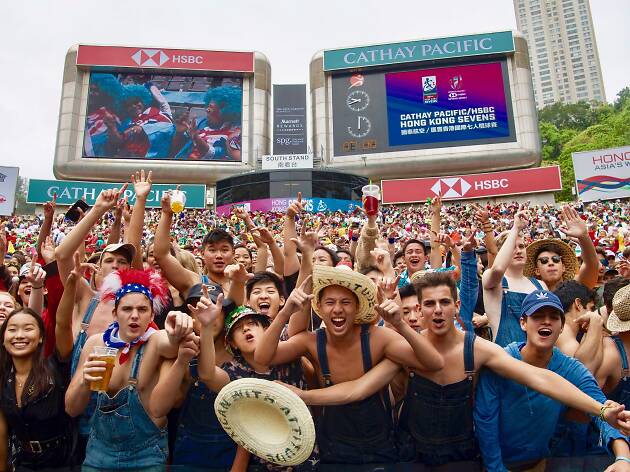 Photograph: Courtesy David Paul Morris
Hong Kong Sevens 2020 (April 3-5, 2020)
HKRU announced in February that the event would be postponed to October later this year, but due to the ongoing concerns over the health and safety of both players and visitors, the organisers have sadly just announced that the Hong Kong Sevens will not be going ahead. It's not all bad news though, as HKRU promises to return to their usual slot next year with the Hong Kong Sevens event set to take place on April 2 to 4, 2021.
A fundraiser for Pink Season, TLG x Pink Alliance: Are we ever too old for love? is cancelled until further notice. Pink Alliance and Tongzhi Literary Group initially set the event this July to screen the award-winning film Suk Suk followed by a panel discussion. With the government mandating cinema's temporary closures until July 21, the organisers decided to postpone the event. Those who already purchased tickets will be reimbursed. Visit TLG's Facebook page for more information.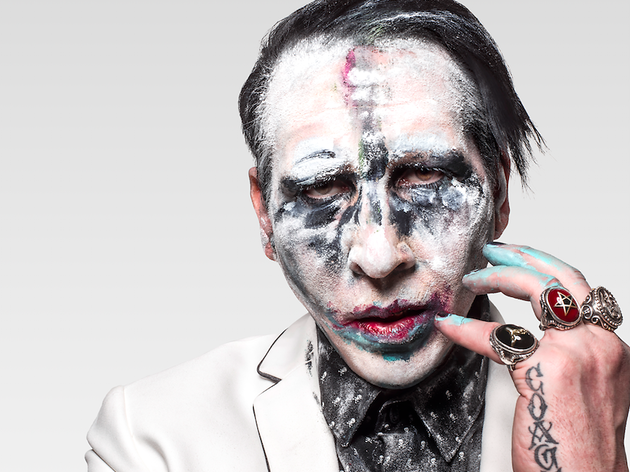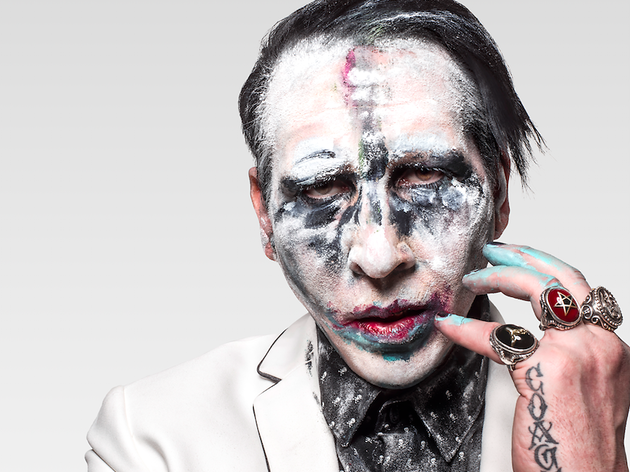 Photograph: courtesy of Live Nation
Past cancelled or postponed events
- Hong Kong International Tattoo Convention (Aug 28-30)
- Fuerza Bruta: Look up Hong Kong 2020 (May 12-24)
- Cirque de Soleil: Amaluna (Apr 2-26)
- Sónar Hong Kong (Mar 28)
- Marilyn Manson live in Hong Kong (Mar 18)
- Green Day live in Hong Kong (Mar 20)
- Art Basel (Mar 19-21)
- Art Central (Mar 17-21)
- Disney on ice: live your dreams (Feb 19-23)
- Green Power Hike 2020 (original date: Feb 15)
- Standard Chartered Hong Kong Marathon (Feb 8-9)
- Tong Chong Street Market (Jan 2-Feb 28)
- KidsFest Hong Kong (Jan 15-Feb 23)
- The 48th Hong Kong Arts Festival (Feb 13-Mar 14)
- Ruel 'Free Time World Tour' Hong Kong (Feb 29)
Closed bars and restaurants
Closed shops, gyms and other facilities
What to expect in Hong Kong now
Your guide to Hong Kong's social distancing restrictions and rules on public gatherings
Here's how we can all do our bit to help preserve Hong Kong's fantastic foodie scene
Ways to support the local bar industry during these challenging times