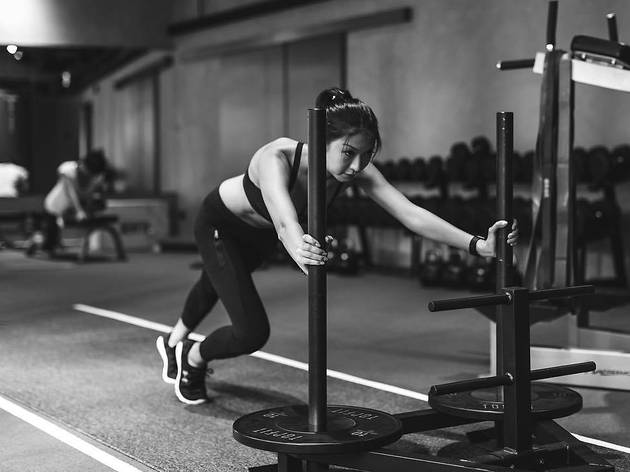 The best gyms in Hong Kong
Head to the best fitness centres, gyms, and studios to work up a sweat
With Hong Kong gyms and fitness studios reopening, it's time to break out of that social restriction slump. Thankfully, there's plenty of options. From smaller boutique gyms to multi-functional and multi-branch fitness studios – it's time to get your sweat on!
RECOMMENDED: To complement your fitness regime come back, check out Hong Kong's best healthy meal plan deliveries and the top refreshing cold press juices.
Hong Kong's best gyms and fitness studios
Still want to work up a sweat?
Hop a bike to get a sweat on.
Whether you're more of a jogger, runner or a super speedy power walker, Hong Kong is home to some pretty awesome places to get moving outside.
There are hikes for everyone, from relatively flat trails in the heart of the city to steep climbs located further out on outlying islands.