Where to watch Super Bowl 54
One of the world's biggest sporting events is just around the corner. If you're brave enough to head out, make sure you don't miss out on watching it at one of these sports-crazy spots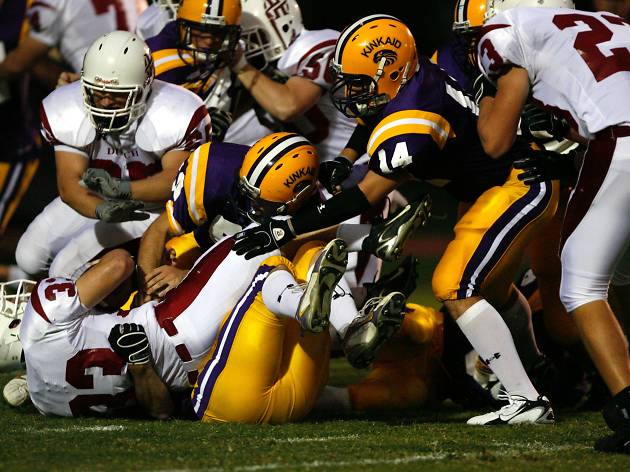 Calling all sports fans, it's that time of year again when the clatter of helmets and the thud of colliding body parts play the percussive rhythm of the iconic sporting event that is the Super Bowl. After 16 weeks of regular season and three weeks of post-season clashes, Super Bowl 54 will be contested by the San Francisco 49ers and the Kansas City Chiefs, with Jenifer Lopez and Shakira performing the half time shows and Demi Lovato singing the national anthem.
The Super Bowl is one of the most-viewed sports matchups in the world, and although it will begin in Hong Kong at the dire time of 7:30am on Monday, February 3 – better get booking the morning, or whole day, off – there are plenty of Hong Kong sports-crazy establishments that will be airing the spectacle, some offering pretty awesome food and drinks deals, too!
RECOMMENDED: Since there are still no plans to cancel the Hong Kong Sevens, we're always looking forward to seeing these characters at Rugby Sevens.
Where to watch Super Bowl 54