11 signs that you're a real Hongkonger
How to separate the fakers from the real deal
You know you're a real Hongkonger when...
You prefer your water warm at restaurants
Yeah, none of that still or sparkling bullshit. We just want our water hot. If cold water is the honest-to-god only option, we'll take it without ice and drink it when it reaches room temperature.
Umbrellas are for more than just rain
Umbrellas are a double-edged sword for Hongkongers. They're the perfect tool to shield us against sudden downpours during summer and harsh UV rays – but boy do we also love to complain about anyone who pokes us with their brolly. Oh, and umbrellas are also pretty handy when it comes to combating pepper spray and championing democracy.
You communicate mostly via voice messages
Forget Darwinism. All those years it took humans to develop opposable thumbs appear wasted as we Hongkongers would much rather record WhatsApp voice messages rather than physically type out every word. Yet we somehow detest making actual phone calls and leaving voicemails. Sending numerous 30 seconds messages is the only way to go, apparently. Go figure.
Queuing up is like a religion
Hongkongers are suckers for freebies – and love to be the first to try something new. That's how we end up standing in line for over an hour every lunchtime or weekend just to get our hands on freebies, the occasional incredible cheap sale, or a seat at the hottest new restaurant opening.
Cardigans are your greatest armour
The air conditioning in Hong Kong malls and restaurants only has two settings: Artic or nothing. Knowing this, the true Hongkonger never leaves home without at least some form of a cardigan or scarf – even in summer. At the office, you have a designated coat solely for surviving the ridiculously and totally unnecessary AC temperatures.
You aren't afraid to wear leather boots outside of winter
Winter in Hong Kong is like a New York minute, and it's gone before you know it. That means there's only really a limited number of days to show off those gorgeous leather knee-high boots and down jackets you bought. And since they don't come cheap, you really make them worth the purchase by slipping on your thick winter apparel any time temperatures start dropping below 25 degrees. The same applies to rain boots: a single drop of rain and the Wellies are out.
You always take photos at the airport departure gate
Because how else will people know that you're going on vacation and be jealous over your exotic holiday? The obligatory photo is taken just before you board your plane, with your passport and boarding pass held up against the airport departure gate. Another thing you have to share on Facebook: a map of where exactly you're travelling to. Ah, the life of a jet setter.
You collect tissues packets and toothpicks from restaurants
Again, it's a freebie, so, a no brainer. Whether it's at a restaurant, the cinema, a takeaway spot, it's all up for grabs. Wet napkins are a rare treasure. Since most cha chaan tengs and local noodle joints don't provide napkins and such, it's always convenient to have some spare tissues to hand.
You book appointments but don't bother to cancel
It's a foible that many Hongkongers have. Whether it's reserving a table at a restaurant or booking a treatment at the salon, very often you couldn't be bothered to let the place know you couldn't make it unless they call to confirm. Usually, the reservation is just one of several backup choices for the option you truly want. Might as well keep all those reservations – just in case.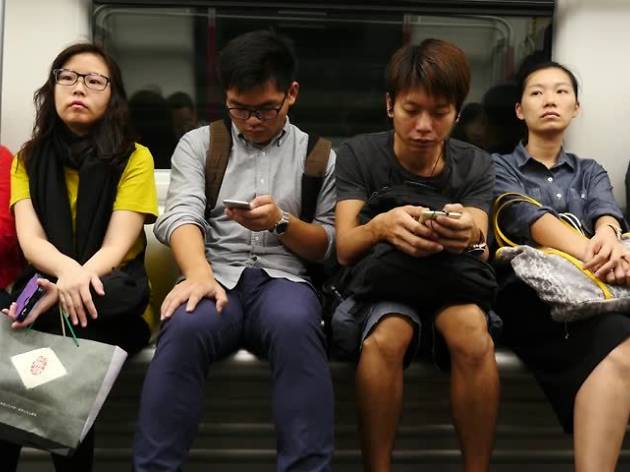 Play Candy Crush-type games when taking the MTR
Ever since Candy Crush Saga launched in 2012, commuting around Hong Kong has been forever changed. Any smartphone game that requires the player to mindlessly swipe and swap various colours that match works. Beating each level and watching matching patterns disappear is oddly satisfying and a brilliant way to kill time between stops. And don't forget the uncles that are still obsessively playing Pokémon Go.
Despite being one of our city's greatest exports, it's safe to say Hongkongers are no longer Jackie Chan's biggest fans. While it's undeniable that Chan made plenty of iconic movies and franchises in the 80s and 90s – Police Story, Drunken Master, Project A, not to mention the Rush Hour films that made Chan a household name in Hollywood – his scandals in the past decade or two (including an extra-marital love child) and his outspoken support for Mainland policies over Hong Kong democracy lost the favour of many true Hongkongers.
A real Hongkonger is proud of their city too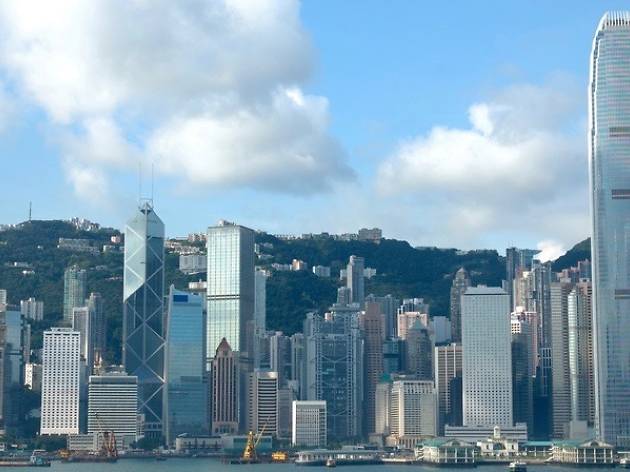 While we like a moan every now and then, there's nothing Hongkongers love more than espousing their love for home. And for good reason, there's something special about the city that feels completely unique everywhere you look. And so, let's all celebrate the fragrant harbour herself – Hong Kong.